Gautam Sen bags 2 awards at the Motorworld Book Prize 2022
Nearly a hundred creative and literary figures gathered at Motorworld Munich on May 24, for the presentation of the "Motorworld Book Prize 2022," which has been celebrating the year's most exciting and innovative new automotive book publications since 2002.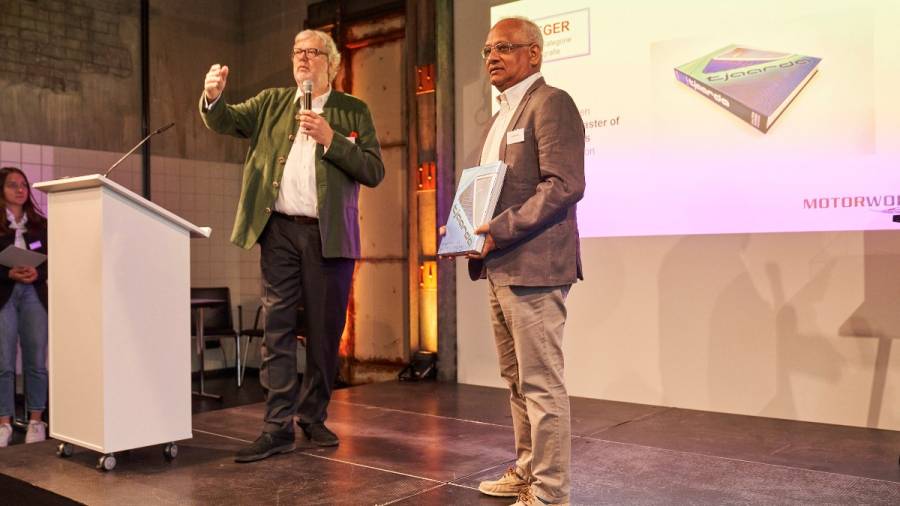 The 85 books up for nomination for the prizes included a wide range of themes, from Porsche and Mercedes-Benz models to Italian automobile icons, Bond Cars, Borgward racing machines, and Vespa scooters.
The Motorworld Group honours the efforts of writers and book designers, as well as the dedication of publishers, with this prestigious prize. An eight-member panel, led by well-known motorsport journalist and author Jürgen Lewandowski, chose the best of the best. The books of the year were chosen from roughly 85 submissions in the categories "Brand Book," "Biography," and "Nonfiction." "Motorsport," "Design," and "History" are three words that come to mind.
For the first time in the history of the Motorworld Buchpreis, Gautam Sen won in two categories, "Biography" and "Design," with his books Tom Tjaarda: Master of Proportions and The Bertone Collection, Italienische Auto-Ikonen, respectively. Dalton Watson Fine Novels published the English versions of both books, with the exception of the first Delius Klasing in Germany released the German version, Italienische Auto-Ikonen. The creators of both publishing firms, Dalton Watson's Jean and Glyn Morris and Delius' Konrad Delius Klasing were also in attendance at the prize presentation.
Jürgen Lewandowski said "This time we were able to record an exceptionally large number of submissions, including a number of works that are aimed at enthusiasts and collectors as limited editions. The range of topics depicted was enormous, the books were written and designed in an exciting way. A big compliment to everyone who skillfully contributed their know-how and creativity."