Gaurav Gill wins Rally Whangarei
Going into the season opening round of the 2014 Asia Pacific Rally Championship Gaurav Gill was quietly confident. The reigning APRC champion, after seven seasons of rallying in the series, has become something of an old hand at the event. And so he went into the first round of the championship at Whangarei without a case of the nerves. "I'm a professional and I'm expected to perform well, so there is no added pressure on me," he declared ahead of the event. Add to that the fact that he had been working closely with Team MRF Skoda to ensure that the Fabia that him and team-mate Jan Kopecky would be piloting were up to scratch and there really wasn't much to worry about.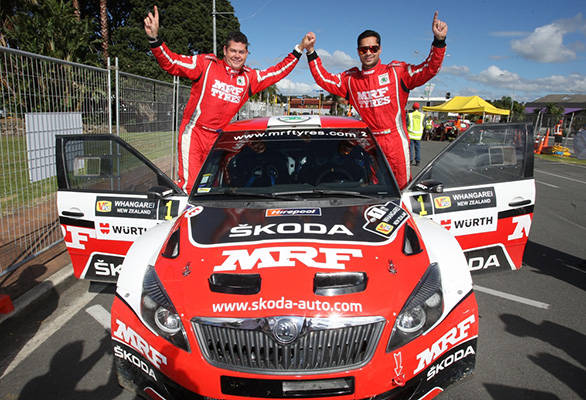 The first day of rallying at Whangarei saw Kopecky, the reigning European Rally Champion, take the lead ahead of his team-mate. Gill had managed to spin on the second stage of the rally and subsequently struggled with lack of grip in the rear tyres. This meant he went into the second day of the rally with a 23 second deficit to his team-mate. However, the stages on the second day were ones that he was familiar with. A fact that was in evidence when he made a clean sweep of it all, winning every single one of the six stages run that day. His best stage was the 27.43 km long Springfield Stage that he won by 25 whole seconds. He would eventually win the rally from his team-mate by over 11 seconds after 220-odd kilometres of competitive stages.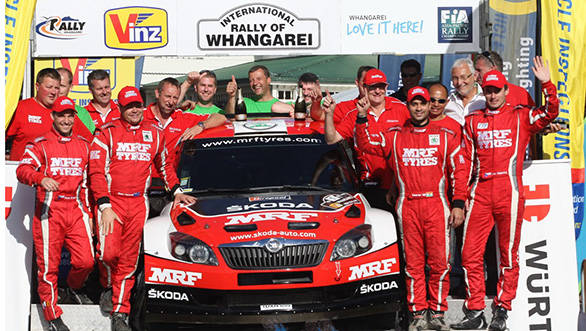 This was Gill's first win at Whangarei having missed out on victory there on more than one occasion due to technical problems. Needless to say he was happy with the result, and even more pleased with the fact that he had beaten his team-mate. "This time it was the best way to win – to come from the back, especially being down by 23 seconds – it was a massive amount of time to make up in this situation. The most important thing is it was a level playing field for Kopecký and I. He is the European champion and I'm the defending champion so he is good benchmark for me. Plus we had new stages this rally and I had to push really hard – that's what makes the win so much more exciting for me and the team," he declared.
Gill and co-driver Glenn Macneall now head to New Caledonia in five weeks time for the second round of the APRC.
Want to know more about Gaurav Gill? Check here
Photo credits: MACSPEEDFOTO/ALAN MCDONALD