Fuel prices in India at record high, petrol reaches Rs 84.70 per litre while diesel priced at Rs 72.48 per litre
Last week, we mentioned the Indian government raised prices of petrol and diesel by 17 paise a litre and 21 paise a litre respectively which was the first hike in 19-days. However, the hike in fuel prices have not stopped since then and have now been increased further. The latest fuel prices as per today stand at Rs 84.70 per litre for petrol and Rs 72.48 per litre for diesel in Mumbai. This is the 10th price hike in the fuel rates from the one that was done on May 14, 2018.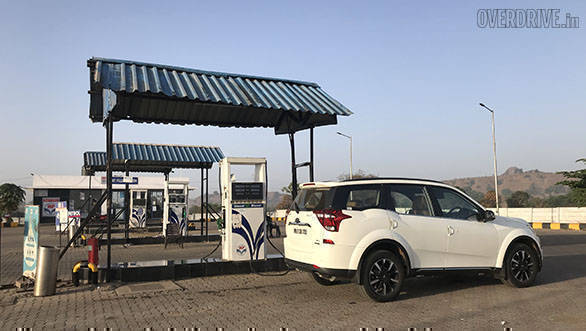 The alarming rate in which fuel prices are being increased has been an area of concern for the government as well. As reported by TOI, the Indian Govt. is looking at reducing the excise duty on motor fuels and is also working on measures to curb the harsh impact from the rising crude oil prices. It is being said that Dharmendra Pradhan, Minister of Petroleum & Natural Gas might be making a statement to address this issue today.
The rise in fuel prices are a result of "the unilateral decision of OPEC to reduce production, political instability in Venezuela and the prospect of US sanctions against Iran" stated Dharmendra Pradhan.
Although the government has checked prices in response to elections occasionally, it had stopped controlling petrol prices in June 2010 and diesel rates were deregulated in October 2014. Prices have more or less mirrored international rates since then.
Ali Daruwala, spokeperson, All India Petrol dealers association informed OVERDRIVE, "There has been consistent hike in petrol and diesel prices in the past four days. On Sunday, it has reached to the highest level. Residents of Pune and Mumbai will have to pay more money on fuels than rest of the country. At this moment, we can't offer an immediate comment as how it has reached to this level. But, fluctuation of prices at international markets could be a reason behind this scenario."