Fuel price hike update Day 18: Diesel prices increased in Delhi, gets more premium than petrol
Diesel prices have overtaken petrol prices at the national capital, as the oil companies announced a hike of 48 paise per lite today, the 18th day of consecutive fuel price hikes. The petrol prices were left unchanged. With the latest development, one has to pay Rs 79.88 per litre for diesel and Rs 79.76 per litre for petrol in Delhi, making the cumulative increase on petrol and diesel prices - Rs 8.50 and Rs 10.46 per litre respectively. In Mumbai, petrol is priced at Rs 86.54 per litre while diesel is Rs 78.22 per litre. The same in Kolkata for petrol and diesel are Rs 84.98 per litre and Rs 75.06 per litre respectively. While in Chennai, it is Rs 83.04 per litre for petrol and Rs 77.17 per litre for diesel. The taxes by levied on fuel prices in other states, compared to that of Delhi, are lower making diesel more affordable than petrol. However, the difference in the prices could reduce.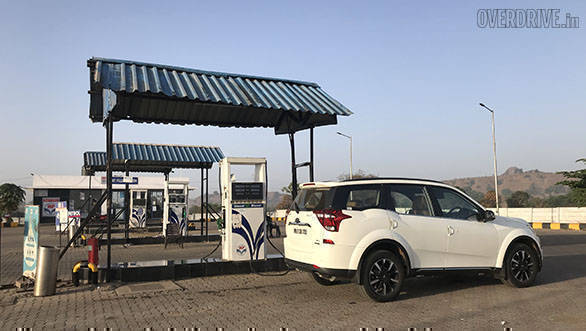 Back in 2012, the difference in prices of petrol and diesel was the highest, as petrol was priced at Rs 71.16 per litre and diesel was Rs 40.91 per litre in Delhi. During the same year, in Mumbai, petrol and diesel were priced at Rs 31.17 per litre and Rs 76.45 per litre. The gap in prices was upto Rs 32 across the country in 2012. The recent hike in fuel prices are in line with that done in 2018, when the peak price of petrol in Delhi had touched Rs 84 per litre while that of diesel was Rs 75.69 per litre. This had forced the government to reduce the excise duty on fuel by Rs 1.50 per litre, also making the oil companies further absorb Rs 1, to bring the total cost down by Rs 2.50. However, the following year, government increased the excise duty by Rs 2 per litre. Even the oil companies continued to charge Rs 1 more.
The government has hiked the prices across the country, which will be different at different states depending on the local taxes and VAT applied. Between March 16 and June 6, oil companies across the country had frozen the price hikes. As a measure to counter the losses due to the ongoing pandemic, the government had hiked the excise duty on both petrol and diesel prices, by Rs 10 per litre on petrol and Rs 13 litre on diesel. Initially, the oil companies such as Hindustan Petroleum Corporation Ltd (HPCL), Bharat Petroleum Corporation Ltd (BPCL) and Indian Oil Corporation (IOC) had absorbed the hike, however, from June 7 onward the fuel prices were hiked on a daily basis.