From new Octavia to Porsche Panamera: List of cars set for India launch this October
From October starts the Indian festive season - beginning with Navratri, followed by Diwali and culminating with the Christmas week. And with the festive season comes time for a number of new car launches. The first day of October has already seen one big launch, the Bentley Flying Spur, and a couple of significant upgrades. But that's just carmakers warming up before the real Diwali fireworks begin. Here is a drool-worthy list of cars that are expected to launch in October.
Bentley Flying Spur (Launched)
The Flying Spur forms the upper strata of the launches. It is priced at Rs 3.10 crore ex-Delhi and boasts of being the fastest Bentley to grace the roads. [Read full launch report here] [Click here for our first drive report]
Skoda Octavia (Launched)
Skoda's first ever vehicle to hit the Indian roads is back. Skoda likes to call it the legend and we couldn't agree more. Has been launched at Rs 13.9 lakh, ex-Delhi. [Click here to read launch report]    [Click here for our first drive report]
Volkswagen Vento TSI (Launched)
We will have to hand it over to VW. The German manufacturer has unleashed a flurry of performance-oriented models in the last couple of months, barring the Cross Polo that is. The Vento GT TSI will join the long list and will quench the need for a turbocharged entry-level sedan. Launched at Rs 9.99 lakh, the Vento TSI will look to take on the Fiat Linea Tjet. [Click here for related report]
Ashok Leyland Stile (Launched)
The Stile is an Evalia under the skin but with a lower price tag. This is Ashok Leyland's first foray into the passenger car segment and the company has high hopes from this car. Launch date now has been confirmed to be on the 8th.
[Click here for full launch report]  [Click here for our road test]
Toyota Innova (Launched)
A refreshed Innova is just what the doctor ordered for the MPV segment. After ruling the roost for nearly 10 years, the Innova facelift is set to be launched in October. Toyota is rumoured to add a new top end Z variant which will have leather seats and a reverse camera. Expect to pay significantly higher prices. Will launch on October 5.
[Click here to read full launch report]  [Click here to read first drive]
Nissan Terrano (Launched)
Nissan's compact SUV under the skin is a Renault Duster but has slightly different looks. Interested Duster customers may though have to fork something extra over the Renault. Launched at a starting price of Rs 9.59 lakh, the Terrano will take on the Duster and EcoSport
[Click here for our first drive report] [Click here for the launch report]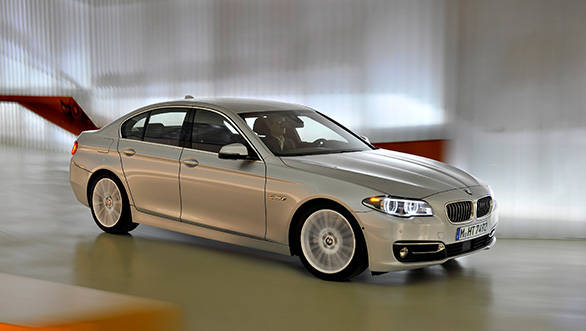 Another facelift, this will probably be the last of BMWs to launch this year. That is if they don't bring down the 3GT towards the end. The updated 5 Series basically gets a redesign and more kit. Launch is scheduled on the 10th. [Click here for the launch report]
Range Rover Sport
The younger sibling of the new Range Rover will on sale in India by October 18. It will be powered by both petrol and diesel engine options. Expect a price upwards of Rs 1.2 crore. [Click here for full report]    [Click here for our first ride report and videos]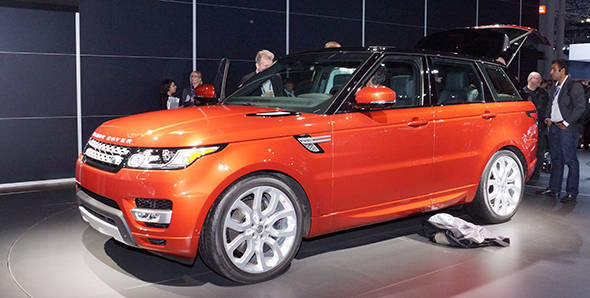 Volvo's entry SUV and sedan have both been facelifted. The company had earlier scheduled the launch for October 18 but according to sources, has now moved the date to 23rd. Expect tauter and suave looking Volvos on Indian roads then.
Tata Nano CNG eMAX (Launched)
2013 Tata Nano
Tata's Nano has everything going for it. Compact design, good space inside the cabin and an efficient petrol engine. In a bit to lure more customers, Tata will launch the recently showcased Nano CNG. The updated Nano will once again dwell on its lower operating cost formula. To be launched on October 8. Check our launch report here
Porsche Panamera (Launched)
The updated Panamera should be on sale in mid-October or towards the later part. [View image gallery]
Price (Ex-Delhi)
Starts Rs 1.45 Crore
Price (Ex-Delhi)
Starts Rs 3.11 Crore
Price (Ex-Delhi)
Starts Rs 62.9 Lakhs
Price (Ex-Delhi)
Starts Rs 7.06 Lakhs
Price (Ex-Delhi)
Starts Rs 9.99 Lakhs
Price (Ex-Delhi)
Starts Rs 8.49 Lakhs
Price (Ex-Delhi)
Starts Rs 25.99 Lakhs
Price (Ex-Delhi)
Starts Rs 8.78 Lakhs
Price (Ex-Delhi)
Starts Rs 61.9 Lakhs