Freak accident results in death of three at Rally of Jodhpur
Indian rally driver, Gaurav Gill, was involved in a freak accident at the Rally of Jodhpur early on Saturday morning. Gill's Mahindra SuperXUV300 made contact with a motorcycle carrying a family of three who had forcibly entered the closed rally stage in Barmer, Rajasthan. The three people on the motorcycle died as a result of the accident. Following this incident, the rally was cancelled.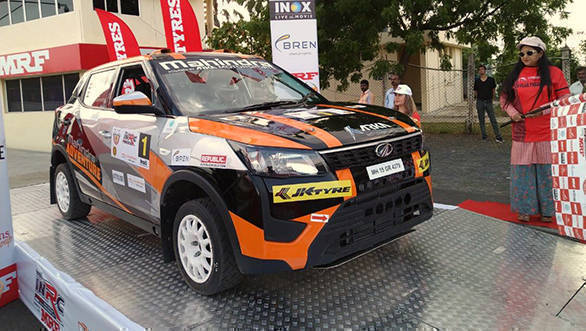 The accident occurred on the first stage of the rally, when, despite being dissuaded from going out onto the stage since it was "green", the motorcycle rider ignored marshals and headed the wrong way up the stage. Given that the stage was live, it meant that the rally cars had already begun being flagged off from the starting point. This meant that Gill, who was already on the stage had no way of knowing that anything was amiss. Unfortunately as he came around a blind left-hander, he collided with the motorcycle. It has also been reported that Gill himself was injured in the crash and suffered respiratory issues due to which he was hospitalised.
More recent reports have emerged that Gill and co-driver Musa Sherif have been charged with culpable homicide not amounting to murder. It has also been reported that the villagers and the family members have demanded monetary compensation, and a government job for the kin of the deceased.
Gill is a professional rally driver, who has won three Asia-Pacific Rally Championship titles (2013, 2016 and 2017) and was recently presented with the prestigious Arjuna Award by the president of the country.
Crowd control and spectator safety is of utmost importance in rallies. Spectator injuries and deaths, while not common, are not unheard of even in international rallies, and are usually the tragic result of the spectators themselves having ignored safety instructions and the warnings of the marshals.