Frankfurt Auto Show 2013: 10 stunning hybrids and e-cars
The IAA Frankfurt Auto Show has begun, and Team OD is at Ground Zero. Amidst all the gasoline rush at Frankfurt, it was the hybrids that stole the show. But still they were little competition to the Ferraris and Bugattis, till the much-awaited BMW i8, Porsche 918 Spyder and Audi Quattro concepts rolled in. Here is our list of 10 hybrids and e-cars that blew us away at Frankfurt 2013.
Porsche 918 hybrid sports car
Porsche 918 Spyder
The production car of the Porsche 918 Spyder hybrid has been officially unveiled at Frankfurt and it has blown away the competition. The hybrid set up consists of a race derived 4.6-litre V8 from the RS Spyder race car with added power coming from two electric motors making a total power of 887PS. The hyper car can achieve 100kmph in just 2.8s, 300kmph in an eye-watering 7.9s and has a limited top speed of 340kmph. Read detailed report here
Audi Nanuk Concept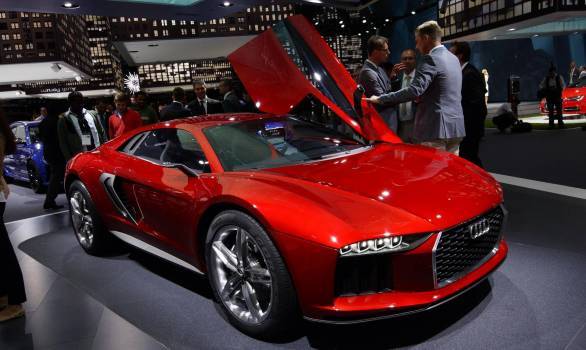 This supercar with off-roading capability is red hot. Audi caught eyeballs at the Frankfurt Auto Show with the surprise introduction of the Nanuk Concept. The audacious two-seater supercar has off-road abilities and features a newly developed mid-mounted 5-litre V10 twin-turbo diesel engine delivering 544PS of power at a surprisingly neat fuel-efficiency of 11. 7 kmpl. While Audi doesn't have any immediate plans for a production model of the car, if it does happen expect a fast beast that covers 0-100kmph in 3.9 seconds with a top speed of 305kmph. Read detailed report here
Audi Sport Quattro concept plug-in hybrid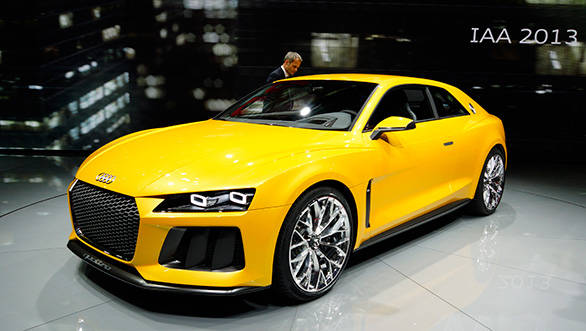 Audi Sport Quattro
Another Audi in the list is a stunning four-seat coupe with a top speed of 305 kmph thanks to an enormous 700PS from its electric motor and large 4-liter V8 internal combustion engine. Along with BMW i8, the Audi was one of the most anticipated hybrid supercar at Frankfurt. Read detailed report here
BMW i8 plug-in hybrid sports car
Speaking of hybrid supercars, BMW finally revealed its hybrid four-seater supercar the i8 at Frankfurt. Built around a bespoke version of BMW's LifeDrive architecture that was developed for eco cars like the new i3 using carbon fiber parts, the i8 is a purpose-built lightweight plug-in hybrid sports car that does zero to 100 kmph in 4.5 seconds. Read detailed report here
BMW concept X5 eDrive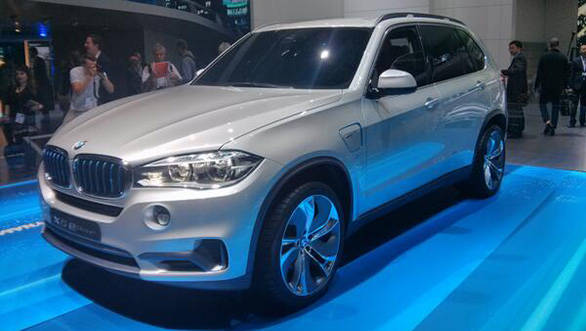 BMW eDrive
Also presented at the Auto Show was the luxury SUV X5 eDrive hybrid electric. The X5 Concept combines the efficient eDrive with BMW's own intelligent all-wheel-drive system, xDrive. The car is capable of travelling 30km in electric-only mode. It speeds up to 120kmph and returns efficiency numbers of 31.5kmpl and CO2 emission numbers of 90g/km. It is the sensible alternative to the more flashy i8 hybrid. Read
Renault Twizy
This funky single-person electric car, known as the Renault Twizy, looks like a Star Trek venture. It also might be the only car on the planet that can fit into a closet.
Mercedes S-Class hybrid
The third hybrid to make the list is, obviously, Mercedes. The German automaker, like its other two local competitors, presented a plug-in hybrid version of its S Class during the Frankfurt Auto Show. While the flagship S-Class sedan already had a hybrid version, but this one's got more horsepower and luxury features to compete with Audi and BMW's new offerings. Read detailed report here
Toyota hybrid R
It's a small and has a boring name plate but you won't care about any of that. Because the Yarris Hybrid R packs a turbocharged four cylinder engine that makes 300PS! But Toyota went and added three electric motors and bumped that figure up to 420PS. Feast your eyes on the hybrid hatch from hell.
Range Rover hybrid
The massive Range Rover has got a hybrid drivetrain in an effort to make it kinder on the environment. Range Rover have combined the 3.0-litre six cylinder diesel with a electric drivetrain and the result is a fantastic claimed figure of 15.6kmpl.
Volkswagen e-Golf and the e-Up!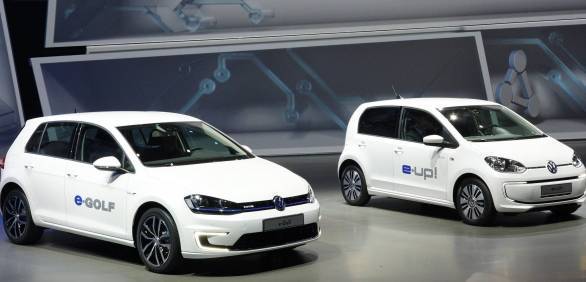 Volkswagen, Europe's biggest car maker, is also going electric with its first fully electric models. The e-Golf, with a driving range of 190km, will hit the roads from the beginning of next year. The e-Up!, a four-seater with a starting price of $35,490 (Rs 22.56 lakh) and a range of 160km, will go on sale in Germany in October. Also a special mention is due for Opel which is set to generate a lot of buzz with its Monza concept car, a hybrid intended to lead the way for the brand-new style of the group's upcoming models.
Price (Ex-Delhi)
Starts Rs 2.62 Crore
Price (Ex-Delhi)
Starts Rs 74.9 Lakhs
Price (Ex-Delhi)
Starts Rs 9.29 Lakhs