Frankfurt 2013: Brabus B63S 6x6
It's the Arnold Shwarzenegger of cars. A six-pack (or six wheel to be more precise) beast that can drive fear and respect into the eyes of the onlookers. This is Mercedes B635 6X6 Brabus, a 700PS six-wheel-drive unveiled at the Frankfurt Auto Show.
Brabus basically picked the Mercedes AMG's G63 6x6 Mercedes, a monster in itself, and replaces its 535PS 5.5-litre V8  twin turbos with special Brabus blowers with larger compressor units producing a higher boost pressure.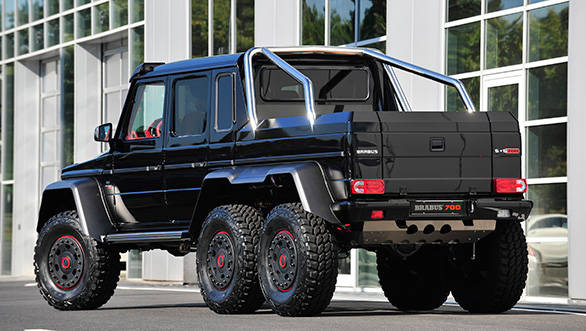 As a result, the vehicle has become as powerful as the Lamborghini Aventador with a mind-blowing max torque of 960Nm. It does 0-100kmph in 7.4 seconds which is horrifying considering it weighs 4 tonnes. Top speed is 160kmph, you seriously wouldn't want it coming your way in half that speed.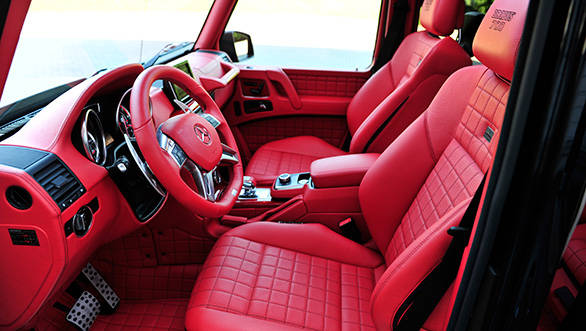 The B63S boasts of a gold-sheathed intake, high-performance catalysts with 2.9 inch downpipes and a remapped ECU. Visually, you will notice a new front spoiler and a carbon fiber hood scoop. On the inside, it's black and red leather and Alcantara all around.
Price (Ex-Delhi)
Starts Rs 4.78 Crore