Fourth-generation Suzuki Jimny mini-SUV to be unveiled in Japan on July 5
Reports on the internet suggest that the fourth generation Suzuki Jimny mini-SUV will be unveiled in Japan on July 5 in two trims - the Jimny and the Jimny Sierra, marking its global debut. Suzuki has already commenced production of the off-roader and dealer events too have begun. This new model has been a long time coming, the third generation Jimny made its debut in 1998. Indian buyers will also be familiar with the SUV, given that the Maruti Gypsy was, in fact, an LWB version of the second generation Jimny produced between 1981 and 1998.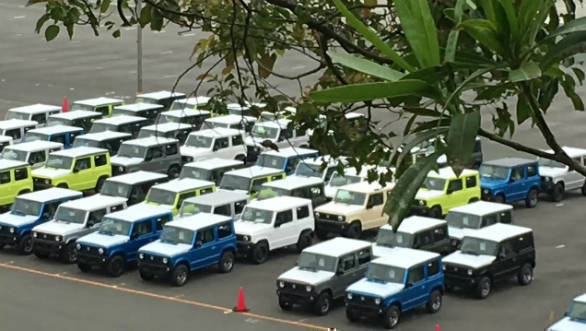 As seen in some more pictures recently, the 2018 Jimny will continue to be a 2-door design and will continue to be a serious off-roader with ladder frame construction, four-wheel drive with low-range gearing and high-profile tyres. Leaked images have already been floating on the internet.
The fourth-gen Jimny will continue the heavily retro design theme of the earlier cars. The front grille has a 5-slat design. It is flanked by circular headlamps on either side. The headlamp housings host separated circular turn-signals. The front bumper looks minimalist but functional and houses the fog lamps and a prominent air intake. The Jimny's flared wheel arches get a dark plastic cladding.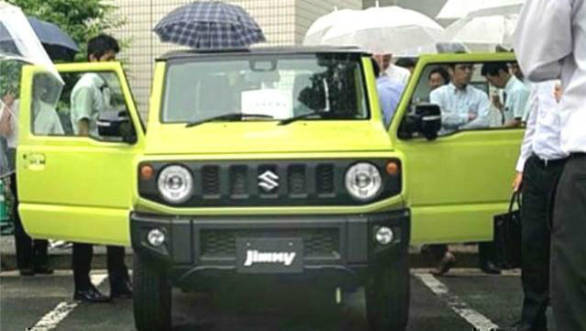 The theme is carried over inside as well. The dash has a blocky design throughout with separate housings for the gauges. There is an 80's style square housing for the touchscreen, round air con vents and toggle switches. The styling is quite reminiscent of the Maruti Gypsy.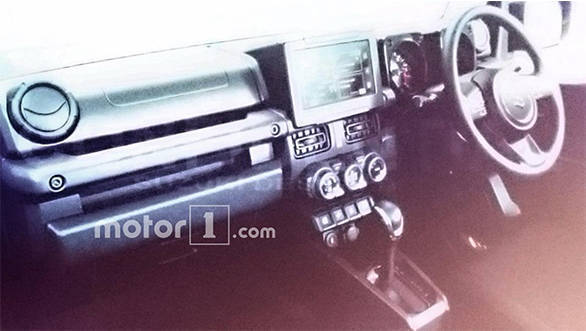 The Suzuki Jimny will be available with two engine options. the 1.2-litre four cylinder K-Series petrol and the 1-litre turbocharged three-cylinder with direct injection. The Japanese market car will be available with a 660c unit to take advantages of the country's 'kei' car tax incentives.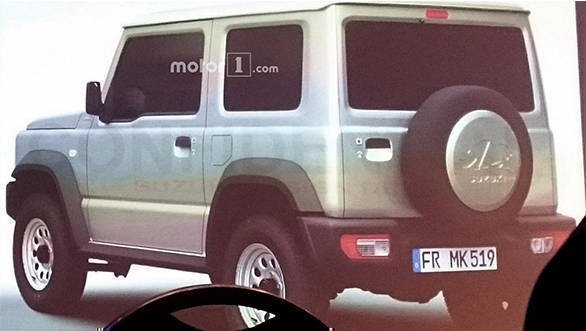 The Jimny is an iconic model in Suzuki's line-up and has been sold under various nameplates/badges all over the world since 1970. It combines impressive off-roading ability with a compact footprint ideal for urban driving. Given that small SUVs are doing very well in India now, the Jimny could be an ideal niche product in this segment with its ladder frame underpinnings and serious off-roading ability.