Ford rolls out the astounding GT Liquid Carbon in the Chicago Auto Show 2020
Ford recently launched the GT Liquid Carbon at the Chicago Auto Show. The GT is powered by a 3.5-litre twin-turbo V6, with tweaks in the power output being boosted from 656PS to 669PS with the addition of higher-energy ignition coils and a new type of 'gallery-cooled' piston design, which helps the engine to perform better at high temperatures.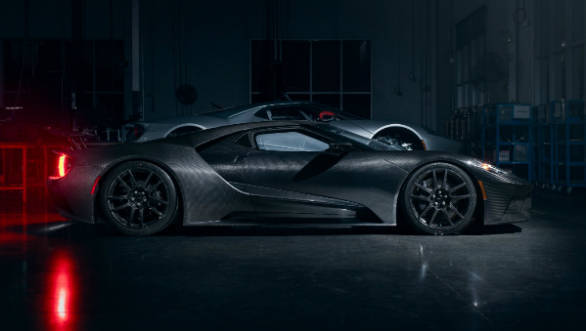 The Ford GT Liquid Carbon is a special-edition Blue Oval supercar which sports a clear finish over its bare carbon-fibre body instead of a coat of paint. This attracts extra attention to the intricate weave of the fibers and the process for creating the Liquid Carbon edition actually adds three weeks to the GT's construction, according to a report. It is time-consuming because it's all about consistency and perfection in the GT's carbon-fibre weave for the body as it is hand-built, making it steal the limelight at the Auto Show. The supercar comes with a new Akrapovic titanium exhaust system and creates a deeper tone while shedding four kilograms from the previous set-up. Combined with increased suspension dampening in track mode, it appears Ford is keen to keep the GT exciting in the face of increasing supercar competition.
Price? You might ask. The Liquid Carbon version will be in the ballpark of $7,50,000, that's quite a big jump from the supercar's initial asking price of $450,000.
Ford also brought an updated Gulf Racing livery to the Show. The familiar blue and orange scheme is still there, but it's crafted in a new design that includes a black stripe separating the shades. This pays homage to the GT40 that won Le Mans in 1968 and 1969, and the number 6 is also a nod to the winning car.
The run of the updated GTs will end in 2022.