Ford debut a special edition Bronco Everglades
Ford has unveiled another special edition Bronco, which will join the 400PS Bronco Raptor in the Ford Bronco line-up soon. Ford is unveiling the new 2022 Ford Bronco Everglades special edition for off-roaders wishing to travel further off the grid.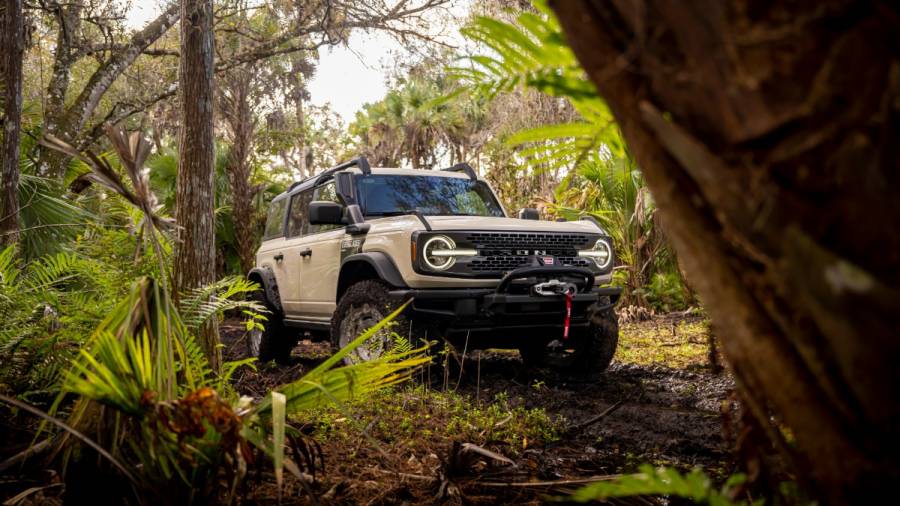 New 17-inch alloy wheels with knobbly Goodyear mud-terrain tyres, steel underbody protection plates and rock rails to protect the lower sills from damage when driving off-road are among the upgrades over the basic Ford Bronco. The Everglades edition also features a dark grey radiator grille.
Ford has also given the Ford Bronco Everglades wider wheel arches than the original Bronco to accommodate the larger wheels and tyres, as well as a detachable hardtop with a built-in roof rack. The main distinction from the basic Ford Bronco is upfront, where Ford has added a new Safari bar and a winch to the bumper which can pull up to 4.5-tonnes.
A different type of snorkel air inlet, which is fitted to the Bronco's A-pillar, was also devised by Ford engineers. It comes with two replaceable plates that modify the intake route to help block out dust and water depending on the weather. As a result, the air entering the engine can be forced to move via the back of the intake, which is advantageous while driving into a strong downpour.
The Ford Bronco Everglades is driven by a turbocharged 2.3-litre four-cylinder petrol engine that delivers 300PS and 441Nm of torque, much like the standard Bronco. The engine is connected to a 10-speed automatic transmission that distributes power to all four wheels.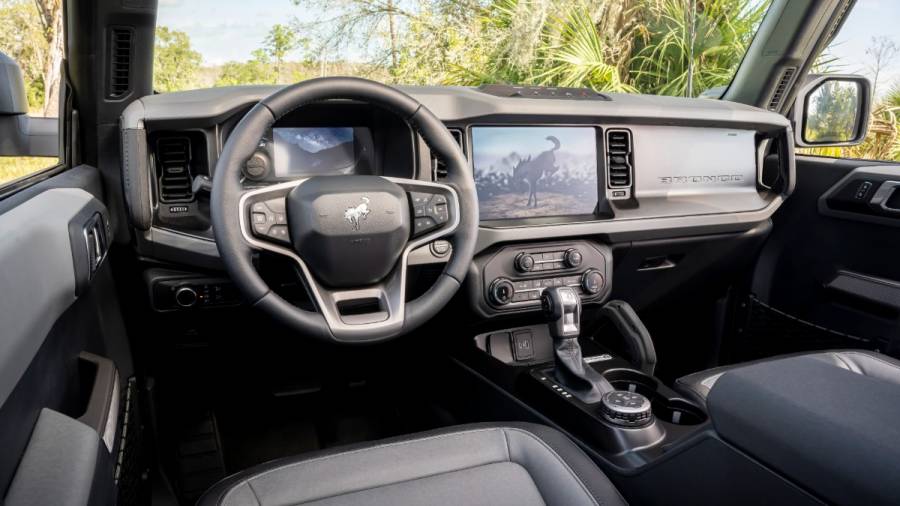 The new 2022 Bronco Everglades is available in five exterior colours, including Everglades-exclusive low-volume Desert Sand, plus Eruption Green, Area 51, Shadow Black and Cactus Gray. In addition to mid-package goodies, the Ford Bronco Everglades comes with a 12-inch SYNC 4 system and Ford Power-Up over-the-air software upgrades - a one-of-a-kind combination based on customer input.
Sales will commence in March exclusively for current Ford Bronco reservation holders only. The starting price will be 53,000 US Dollars plus an additional 1,495 US Dollars for destination and delivery.
Also Read:
Ford considering India return as EV maker