Force Motors to supply Light Strike Vehicles to the Indian Army
Force Motors has been awarded a contract to supply the Indian Army with Light Strike Vehicles. These vehicles are being developed completely in-house over the last two years and have passed trials in the deserts of Rajasthan as well as the Himalayas. These vehicles use engines and transmissions from the Force Motors parts bin but have been significantly updated to suit the Indian Army's specifications. Equipped with four-wheel drive and differential locks from the Force Gurkha, the strike vehicles have been designed for quick ingress and egress in tough situations, good manoeuvrability, high speed and stability in extreme situations.  These vehicles can be airlifted, are equipped with run-flat tyres and have the provision to mount rocket launchers and machine guns.
A spokesperson from Force Motors said that they were very happy that the Indian Army had reposed trust in the fully indigenous Light Strike Vehicle developed by their research and development team. The company thinks this is a small but significant step in creating fully indigenous specialist vehicles for the Armed Forces - a truly 'Make in India' initiative.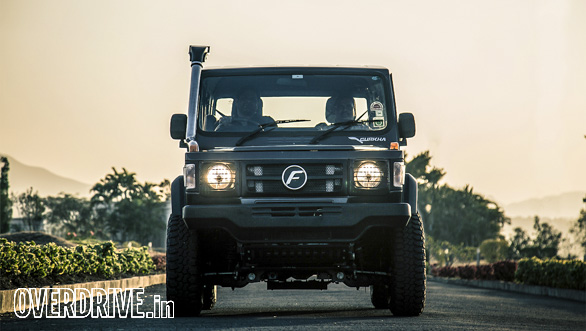 Force Motors already supplies other vehicles like the Traveller and Trax and the new engines for the 155mm Howitzer Guns (Bofors Guns). This is a positive step given the Indian Armed Forces heavy dependence on foreign defence tech, India is the world's biggest arms importer. Contracts like this and the one awardedd to Tata Motors will also help shore up credibility for Indian car makers in the lucrative international defence markets.
Price (Ex-Delhi)
Starts Rs 13.59 Lakhs