Follow IndiMotard live at the 2017 SCORE Baja 1000!
As we'd told you earlier, IndiMotard is the first Indian team to make it to the Baja 1000. The team comprises riders with varying degrees of off-road rally raid and racing experience, including Anand Dharmaraj, Gurpinder "Nick" Sarao, Aditya Devabhaktuni, Ilyas Bham, Bhaskar Ramani and Gurinder Singh.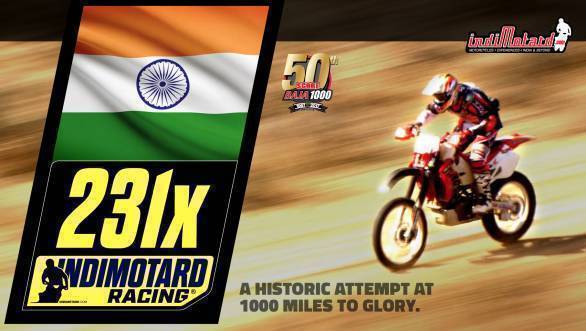 The gruelling 50th edition of the event is now underway, and we're happy to report that our Baja 1000 debutants are dusty, tired, but very much in the race! If you'd like to follow their progress on their 2014 KTM 500 XC-W, here's a link that helps you do exactly that. It's got live tracking details, tells you what speed they are running at, and what checkpoints they've already crossed.
For more details, check back here after a while!