First production HondaJet aircraft nears completion
The HondaJet is in its final assembly stages as certification and flight testing continues. The first aircraft is being completed right on time considering Honda has just received Federal Aviation Administration (FAA) certification.
"Honda Aircraft Company's most important goals are achieving Federal Aviation Administration Type Certification and delivering the first customer aircraft," said Honda Aircraft Company president and CEO Michimasa Fujino. "Our total effort is focused on reaching these much anticipated milestones in the first quarter of 2015."
Honda Aircraft's 1,000th member of the workforce team member joined the company this year. The company's growing workforce represents more than 43 countries and represents the aviation industry's top talent.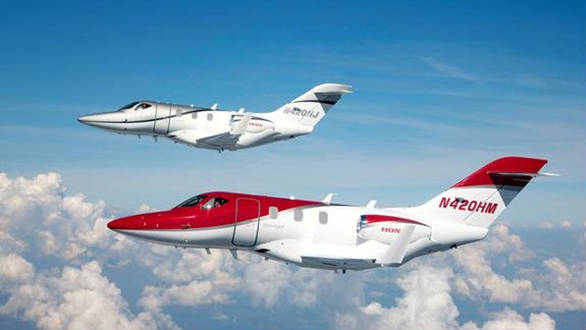 Honda hopes to begin flight testing by this summer
The first set of the GE Honda HF120 engines have been installed and now, the aircraft can begin ground tests following which, flight tests will be possible this summer.  Nine aircrafts are currently on the production line and this supports Honda's objective of having an aircraft ready for delivery after type certification is achieved next year.
The aircraft which will come off the assembly line will be painted in a unique colour combination, deep pearl green with a gold stripe. The new color will be offered in addition to silver, red, yellow and blue exterior finishes.
Along with the aircrafts, Honda is also putting in significant efforts into flight and maintenance training for customers. Working with FlightSafety International, Honda Aircraft is currently developing pilot and maintenance training curriculums.