Fiat partners up with government of Ontario to produce the Chrysler Pacifica
Fiat Chrysler Automobiles Canada has announced its partnership with the government of Ontario, Canada for the production of Chrysler Pacifica Hybrid which is the world's first plug in hybrid electric minivan. The news was announced on a special 20th anniversary event at the University of Windsor by Ontario Premier Kathleen Wynne. The University serves as FCA's research and development centre.
Ontario has kick started the project by investing $85.8 million in order to enhance research at FCA's R&D centre in Windsor. It will also support the Windsor Assembly Plant by giving advanced training to the workforce and also create as much as 1,200 new jobs. The plant will also get upgrades to produce the minivan.
Brad Duguid, Ontario's Minister of Economic Development, Employment and Infrastructure highlighted the significance of the partnership, " Fiat Chrysler is a significant employer in Ontario, and important contributor to our overall economic growth. We are pleased to work closely with them through this substantial investment, which has secured thousands of jobs and $1 billion in private sector investment. Working with Ontario's auto industry to lead the next wave of vehicle technologies, including alternative fuels and connected and autonomous cars, is absolutely essential for the sector's long-term future."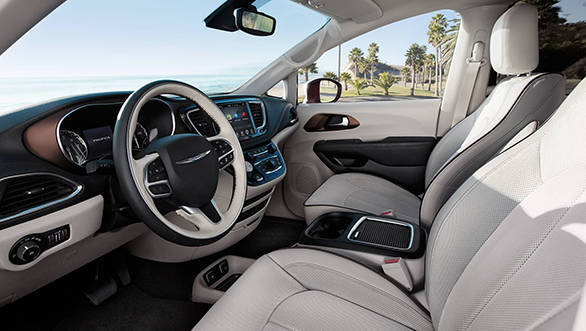 Pacifica is a family minivan which is powered by a 3.6-litre V6 along with a 16KW lithium ion battery to claim an overall fuel efficiency of 28kmpl. It has a spacious cabin which seats eight people. Also the center console has a 8.4" Uconnect touchscreen with two 10" touchscreen displays at the rear.
Reid Bigland, President and CEO, FCA Canada said," In the last 18 months, FCA has invested in excess of $2 billion for the benefit of our Canadian Operations and added over 1,200 new jobs. We are grateful for the support of the Ontario government and appreciate our strong working relationship."