Ferrari valued at more than GM and Ford
Despite limiting production to 10,000 cars a year, compared to the 77 lakh that GM made last year, Ferrari is now valued at more than USA's largest carmaker. A surge in its stock prices yesterday, May 3, has led to the Italian sportscar maker being valued at USD 30.1 billion.
This happed once share prices jumped 7 per cent, led by the firm reporting an increase in shipments of cars increased 5% to 2,738 and revenues only falling 1 percent. This, despite Italy being one of the worst-hit by the COVID19 pandemic. The brand has even restarted production at its Maranello facility this week.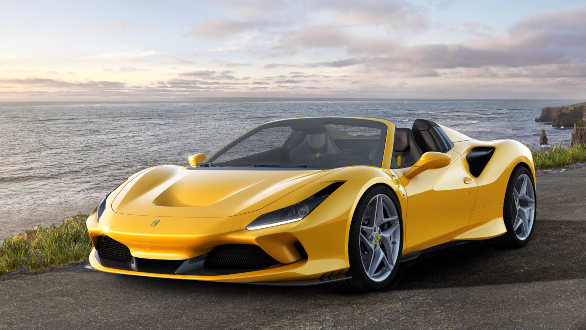 In comparison, stock prices of other carmakers have dropped. Ferrari finds more favour due to its brand value, the high-profit margins it can demand, and the high prices of its cars. A Ferrari carries a 24 per cent profit margin, compared to the 5 per cent of mainstream brands. On Monday, valuations of other car brands like GM stood at USD 29.3 billion while that of Ford fell to $19.2 billion.
Ferrari was subsidiary of FCA up until 2015. It has since been spun off into a different company listed on the NYSE, although a majority of the shares are still held by the Exor Group. This is the holding company of the Agnelli family, the founders of Fiat, and current owners of FCA.