Young, Daring and Adventurous: Jehan Daruvala
A name every Indian Motorsports fan is quite familiar with and rooting that some weekend we might see him behind the wheel of an F1 car is Jehan Daruvala. Still a very young man with a lot to prove on the big stage, Jehan is probably the nation's best shot at being only the third Indian driver to make it to F1 after Narain Karthikeyan and Karun Chandhok.
Currently competing in the FIA Formula 2 Championship with Prema Racing, Daruvala was announced as a member of the Red Bull Junior Team prior to the 2020 season. He became a protégé of the then Force India F1 team after being selected as one of the three winners of the team's 2011 "One in a Billion quest."
Jehan's closest taste of F1 racing came a little over a month ago, following the 2022 Canadian Grand Prix, it was revealed that Daruvala will test the McLaren MCL35M (McLaren's 2020 F1 car) at Silverstone Circuit for the first time with McLaren. He took another run at the Algarve International Circuit earlier this week.
Daruvala began his racing adventure behind a go-kart in 2011 when he was thirteen years old, competing in a variety of competitions. He won numerous more series as vice-champion in Asia and Europe in addition to the 2012 Asia-Pacific Championship and 2013 Super 1 National Championship championships.
In the 2014 Karting World Championship, Daruvala finished third. Rayomand Banajee, who mentored him, saw his potential early on and played a key role in building the groundwork for his future success.
Later on, Jehan took part in a number of series such as the Eurocup Formula Renault 2.0 in 2015, and the Toyota Racing Series where he went on to become vice-champion to current McLaren F1 driver Lando Norris. He then made the switch to the European F3 Championship for the 2017 season.
He committed to race with Carlin. Daruvala won his first pole position in the championship at the opening Monza race, however after leading the race for most of it, he finished in second place. He finished second at the Hungaroring and then finally made a breakthrough at Norisring, where he won his first race. Daruvala came in sixth place overall.
Daruvala participated for the Prema Powerteam in 2019, in the first Formula 3 season. At the opening race in Barcelona, he qualified fourth but finished eighth. He ultimately claimed his first victory in the second race despite a safety car. Daruvala finished on the podium seven times in total, with two victories, two fastest laps, and one pole position. However, owing to an injury, Daruvala was forced to withdraw from the 2019 Macau Grand Prix.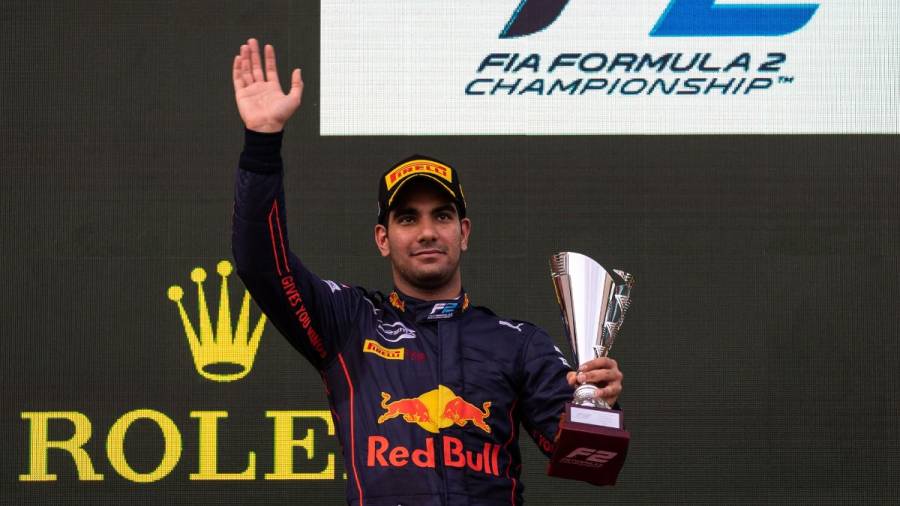 In February 2020, Daruvala reunited with Carlin to contest the 2020 season alongside Red Bull Junior Team member and current AlphaTauri F1 drive Yuki Tsunoda. After a delayed season opener, Daruvala made his debut in the Red Bull Ring race. On his opening weekend, he qualified sixth. After a shaky start and getting sent into a spin by Tsunoda, Daruvala's chances of scoring were lost. Daruvala struggled to recover and placed 13th overall. In the sprint event, he came in 16th place.
Jehan went on to spend the 2021 season at Carlin as well and it's safe to say he had a much better run in 2021 where he finished 7th in the standings and achieved a total of 113 points including two race victories, a fastest lap and five podiums than the 2020 season where he finished the championship in 12th place with 72 points on the board.
At the beginning of 2022, he reunited with reigning champions Prema Powerteam and it is expected to be his final year competing in Formula 2. Jehana placed sixth in the qualifying for the Bahrain season and fell back to finish 14th in the main race. Jehan currently sits 4th on the driver's table with 80 points.
With a whole nation backing this rising star, there is still a lot more to come from Jehan Daruvala as his goal to be an F1 racer remains in sight.