WRC: Remembering Henri Toivonen
It's the beginning of May, and each year at this time my thoughts turn to the past. 2nd May 1986 was the day when rallying lost a driver who was widely regarded as the fastest driver of all time but who never lived to gain the championship titles which were widely predicted for him. Henri Toivonen was the son of Pauli, who was considered one of rallying's original Flying Finns, 1968 European champion who was a 1000 Lakes Rally winner and the controversial winner of the Monte Carlo Rally. And Henri's brother Harri was a rally driver of exceptional abilities, which circumstances did not give him a chance to develop fully. Harri is still found on the rally scene in a most surprising role, but first of all he shared some memories of his older brother.
Henri Toivonen the morning of his fatal crash
Harri Toivonen: Henri was the guy that I looked up to in two different ways, as a driver and as a big brother. In the good things and in the bad things. He was the best brother I could have had but he was also my best friend. He was always thinking of his little brother, making arrangements for me to have a test or talking about a factory place in a team, things like that. He was always trying to help me, saying that I was so quick on the big special stages, I might be even quicker than he was! He was just an unbelievable person. Even now there is not one single day that I don't think of him. And of course also our dad. That's why I made a tattoo to my arm which says 'Always remember, Never forget 'Helka' and Pauli'.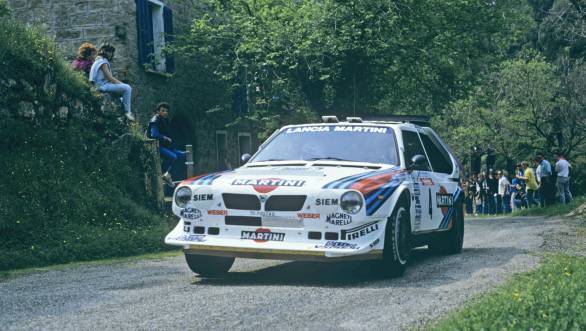 Henri Toivonen and Sergio Cresto in the Lancia Delta S4 at the 30th Tour de Corse Rally
Martin Holmes: How much did you know about your father (Pauli) when he was rallying?
HT: Quite a lot but always from other people because I wasn't there, I was always at home with my brother and with my mum while he was abroad driving. At that awful time at Monte Carlo with Citroen (1966) I was only about five years old at the time but I heard all about it later. I spoke a lot with my dad about it and I know that he didn't accept the main prize for it.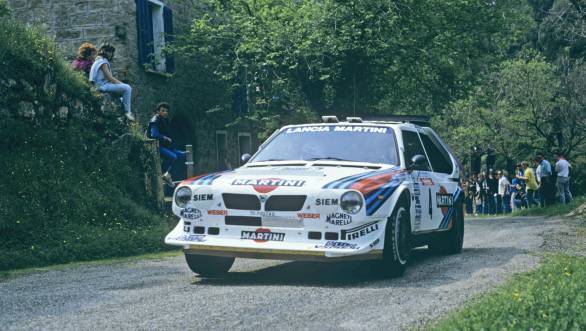 Henri Toivonen and Sergio Cresto in the Lancia Delta S4 at the 30th Tour de Corse Rally before the crash
MH: What special memories do you have of Henri's rallying?
HT: There are several things but a lot of it was to do with his Lancia time and the accident. I have to say that one of the greatest memories was when Henri won the 1986 Monte. I was there to do the pacenotes, so I was always in and around his hotel, getting him ready with the driving shoes and everything. Before the final night he went to drive the Turini stages just to remember what they were like. We were going to take the practice car, the same car that he won the RAC, now being used as a recce and test car. Plans changed as I couldn't read the notes because I felt sick immediately, so I drove the S4 and he was checking the notes.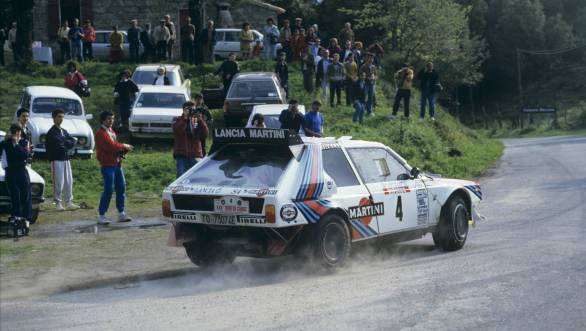 Also from the 1986 Tour de Corse before the tragic accident took Toivonen away from a brighter future in the WRC
MH: How mad was Henri behind the wheel?
HT: I remember one day when we were testing for Monte Carlo. We saw a lot of spectators parking their cars on the side of the road. When we got to the start of the stage, Henri said 'Ok brother put your seatbelts tight and I'll show you what we can do with these cars these days'. They closed the road when they saw us arrive. We came downhill in the fifth gear coming up to a hairpin and all I could think was 'Oh Shit I am going to die'. And he just put the car, not sideways, but the opposite way, braked and then he put the lower gear. All four wheels started spinning and when we reached the corner, the car suddenly stopped. I remember saying 'Stop this car, you are an idiot. Stop this car I am not going to be with you'. That was insane!
Sergio Cresto walks up to Parc Ferme to exit control at the 1986 Tour de Corse
MH: What do you know about the back injury that Henri suffered? Was this caused jumping at the 1000 Lakes?
HT: I don't know when it started but I think the big thing was the accident at Costa Smeralda (in 1985) when he had a huge accident. That was when his neck was injured. That was I guess the main thing, but of course when we went to 1000 Lakes, all of us we had some problems with our backs. Think about what the drivers do now. If you jumped like these drivers are doing now with the WRC cars with the Group B cars you would be dead. I guess Henri's problem was to do with the 1000 Lakes because that was a rally for the big jumps.
The wreckage from Henri's fatal crash
MH: What insight did you have about Henri's problems with Rothmans in the Porsche days before he went to Lancia?.
HT: I don't know. He didn't talk very much about it. I think he wasn't too happy there. I know he was so happy when Cesare Fiorio offered him a contact, he felt like at home in Lancia. There was a totally different atmosphere in the team. It was run by a guy who knew Henri very well, since Henri was a kid, because Cesare was a rally team boss of our father. Pauli was the first official contract driver for Lancia. I still have a special commerative medal which he got from Lancia.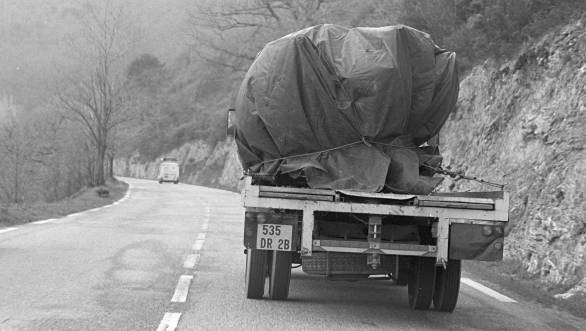 Toivonen's car being taken away to Italy soon after the crash
MH: Where were you when the Corsica accident happened?
HT: I was waiting my turn to go to scrutineering in Welsh Rally. We were in a bit of a hurry as we were late. Suddenly all the mechanics and everybody turned their backs when they saw me and I wondered 'Shit, what have I done now'. Then one mechanic said 'Harri, you should go to the office'. So I walked to the office and everybody there did the same. Then Phil Short came to me and said 'Harri I have very bad news from Corsica'. So that was how I heard it. My father was in scrutineering and he heard it there and then he asked Hannu Mikkola what he had heard. Hannu said 'Yes, unfortunately. I am so sorry'. And my Mum read it from the text on TV which one was a huge shock of course.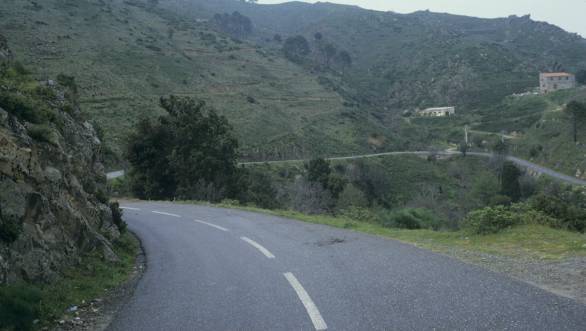 The site of Toivonen's fatal crash at the 1986 Tour de Corse
MH: And what do you think caused the crash?
HT: I have heard from the different people, very trustworthy people in Lancia, what really happened. The throttle stuck open. It had happened to Henri in the Swedish Rally in the test that the clutch pedal stuck on the floor, and I heard that that happened to Markku Alen's throttle immediately after Giorgio Pianta had been testing an S4 when the throttle went through the floor and was stuck. The mechanic who was sitting next to Markku immediately turned off the emergency switch, otherwise they would have had a big accident.
Sergio Cresto, Henri's co-driver, at the Tour de Corse in 1986
MH: And now, do you still keep in touch with rallying?
HT: I still enjoy driving on legend events. I have recently moved back from living in Florence to Finland. My main work is with the Ioni drink company. Ioni works so well and it's so good for your stomach. It keeps your hunger away and it gives to the body everything it needs. Ford's M-Sport WRC team provide their drivers and now we supply the Hyundai Motorsport team. Hyundai is one of my biggest customers having drinks from me for the drivers and co-drivers.
Harri Toivonen, Henri's brother, at the Acropolis Rally in 1983
MH: And what water was Hayden Paddon drinking in Argentina?
HT: I know he was drinking our water it because his team is ordering a lot. And it's not just water, it is what is added to the water that makes everything different. Just now I had a phone call from the eight times world champion in Motocross Tony Cairoli who wanted to try out Ioni as well, so I'm just going to send him a package today. This sort of drink first came from Japan where they sell more than 3.2 billion units in a year. And that's the market where want to be one day. And, maybe Coca Cola or Pepsi or Red Bull might be interested in us in the next few years!
From left: Harri Toivonen, Juha Piironen, Henri's son Marcus, Malcolm Wilson, Henri's daughter Arla carrying little Henri Jr., Markku Alen, Paul White and Henri's racing manager Tom Lindfors at the Henri Toivonen Memorial in August 2006