Wishlist: Five helmets for every kind of motorcycle
Different people love different styles of riding. Some are offroad enthusiasts while others are track day junkies. No matter what style of riding you love, there is a helmet that is perfect for you. Here's our list of must haves for the best across styles.
1. Shoei X-Fourteen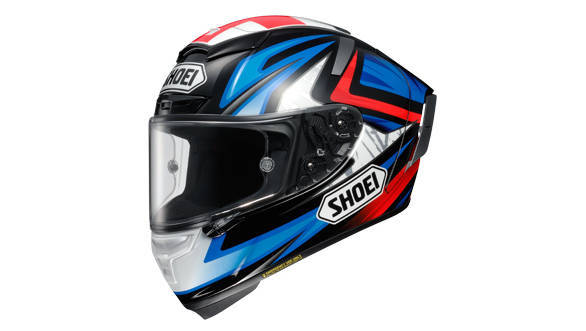 If you've seen Shumi in any of our pictures, then you'll know what the X-Twelve looks like. The X-Fourteen is the evolution of the X-Twelve (there is no Thirteen for obvious reasons) and takes over as the flagship racing helmet from Shoei. The X line of helmets have been designed for best performance on fully-faired motorcycles that require the rider to be tucked in and the placement of the vents and other design elements are aimed at this kind of use.
The X-Fourteen features a shell that is now redesigned with a focus on high speed stability and low drag. The X-Fourteen uses a newly developed rear stabiliser for reduced negative forces and reduced drag. It also features six intake and exhaust vents for maximum ventilation. It might look a little funny and we all agree that the X-Twelve was a less-funny looking helmet, but there is no denying that the technology that Shoei has packed into the X-Fourteen is pretty revolutionary.
Price: Rs 56,000 (approx, US)
2. Arai Defiant/Rebel
If the X-Fourteen has been designed for fully-faired superbikes, the Defiant has been specially designed for use on naked and street motorcycles. Everything from the ventilation and chin curtains have been designed keeping in mind the amount of wind blast riders on naked/street motorcycles face. What we like about this helmet especially is that it features a retractable chin spoiler that helps cut turbulence when riding upright. Aside from that, the Defiant features Arai's latest R75 shape that incorporates their new rounder, smoother and stronger shell and a new IR chin vent that allows the rider to direct airflow either behind the visor (to reduce fogging) or straight on to your face. Another thing we like on the Arai is that it features 5mm of peel-away cheek and side temple pads that allow you to create a custom fit around your head.
Price: Rs 52,000
3. Arai XD4/Tour-X4
If you're the kind of person who likes to take your Multistrada and head out to explore the world, then you need a helmet that will be your perfect companion and offer protection and style. The XD4 is Arai's adventure touring helmet and is one of the best that money can buy. It comes with a visor straight out of the box and can also accommodate motocross goggles if you want to use the helmet without the visor. Freeways, dirt trail or cross country riding, the XD4 promises to be your perfect companion. It features Arai's peel-away cheek pads just like the Defiant for a custom fit. And if you like bright colours like us, then there is a very impressive hi-viz colour available.
Price: Rs 57,000
4. Airoh Aviator 2.2
Now if you're into the more hardcore enduro stuff, then you need a helmet that has been tried and tested by the best off-road racers out there. If Antonio Cairoli is happy with the Aviator 2.2, then you really have no reason to argue. It is made from 100 per cent carbon Kevlar and is one of the lightest helmets in the segment at a little under one kg. It features an expanded field of vision, a large peak, excellent ventilation and an emergency removal system. Airohs have always been known for their light weight and this helps when you're throwing a dirt bike around a motocross track or going silly fast on a trail.
Price: Rs 40,000 (approx, UK)
5. Bell Custom 500/Bullitt
We don't have to tell you that retro is in right now. What else would explain the resurgence of brands like the Bonnie and the various scramblers? Anybody who has been paying attention to this trend will tell you that this retro thing is very focussed on looking good on a motorcycle. So imagine this – you're riding around on your customised Bonneville and are wearing a Shoei X-Fourteen. It is functional, yes. But is it fashionable? Not really. That kind of bike requires nothing other than a Bell Custom 500 – the modern iteration of the original Bell 500. It is an oldschool helmet that is manufactured with all the technology of the present. That said, we'd still like everybody out there to wear full face helmets, so we're going to go ahead and recommend the Bullitt instead. Just as cool as the Custom 500, but without the compromised chin.
Price: Rs 13,000-26,000 (approx, US)