Where art meets design
I've been accused several times of being very artistically challenged, and I plead guilty. So you'll have to excuse my ignorance when I say that until recently, art and design meant the same thing to me – drawing things. However, my perception drastically changed after a chat with Hamza Uddin, who is busy creating automotive art while not designing industrial equipment. "Design has constraints and it needs to be grounded and play by the rules, whereas art... art is freedom. It can break free of these unwanted constraints and is what it wishes to be and can fly as high as it wants to," he says.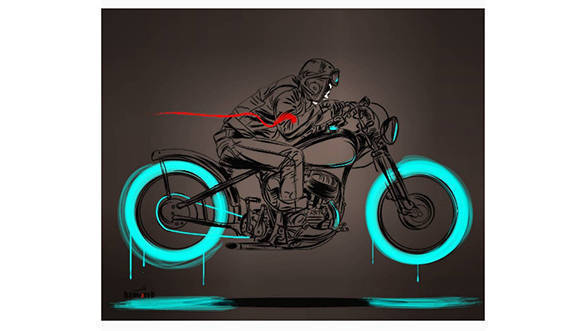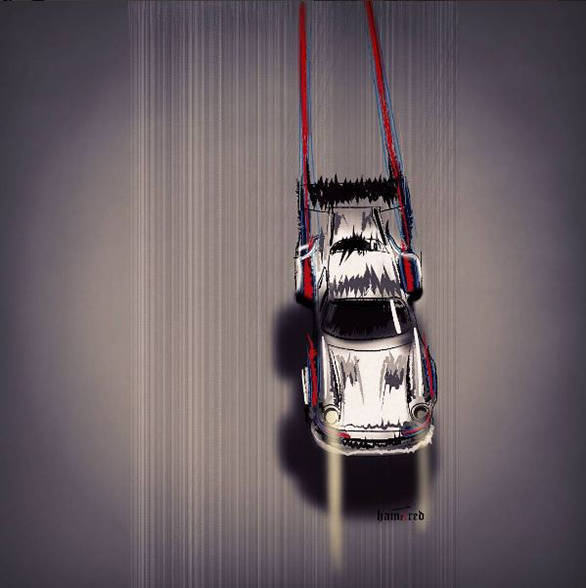 Hamza's Instagram account – hamerred49 – is full of his rather unique illustrations, which he calls 'floats'. The name describes what it means – the vehicles in his illustrations float above the ground. "What I like to show is that a motorcycle or a vehicle is superior than its surroundings. I feel that as soon as I levitate something, it immediately looks very beautiful," he says. "So in most of my art, I make them levitate to really give it [the illustration] the emphasis that something magical or something out of this world is happening."
His design inspiration simply comes from going through pictures of vehicles and thinking about how to make them better. "It starts by reducing the elements in the image and focussing on what you like. Then you get carried away and it goes a little here and there," says Hamza, who sometimes brings his artwork into reality along with his brother, Saad Uddin. While Saad (or ironic88 on Instagram) is usually busy making sculptures from old vehicle parts and pretty much anything he can find, the two together restore old vehicles, and bring design and art together.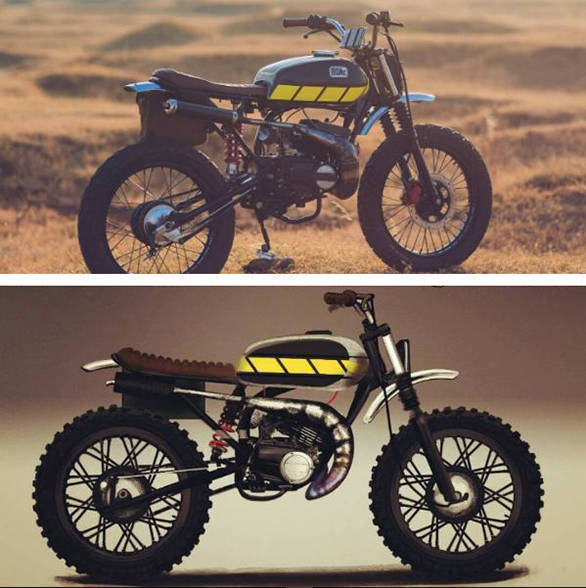 So far, they've built four bikes – one Royal Enfield, which Hamza admits they aren't very proud of, and three gorgeous Yamaha RXs. Also, the two brothers are specifically interested in older vehicles as Hamza blatantly puts it, "They are very simple and to the point with no jazzy stuff and no nonsense happening." In fact, all of this started because they grew up around a workshop where their father collected and restored vintage cars.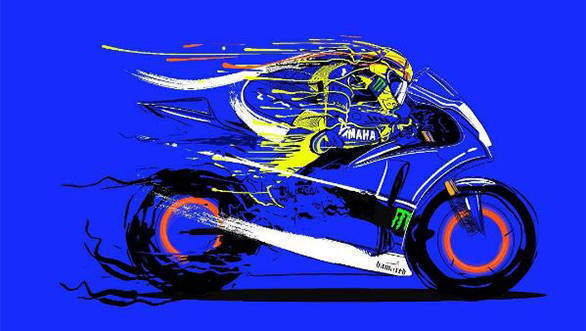 Usually though, somebody with this level of skill would have wound up in the automotive industry designing vehicles. However, Hamza says that when it comes to vehicle designs, he's too dominating to listen to anyone else. In automobile designing, there are specific guidelines and design languages that one needs to obey, which he feels he's too stubborn to do.
It's the same reason that Hamza and Saad don't take orders from customers while building vehicles. "We've realised that making it [a vehicle] for someone is actually very tough because they themselves usually don't know what they want. And besides, we won't be giving them our 100 per cent," says Hamza. So they decided to build vehicles themselves with an "if it sells, it sells" attitude. "The main thing is building it. If it sells, you can build the next vehicle faster, otherwise you have to wait, save up and then build it," he says.
Hamza's passion for what he does is clear, as he describes his art the way he describes himself:  "Design is answerable [to something or someone] and art is the rebel that lives for itself and answers to no one. I look for good designs and try to break them free with an artistic approach." It's this evident passion in his illustrations that got him selected to exhibit his work in the famed Oil and Ink Exhibition this year. This is a very big deal considering only 22 artists from around the world are given this opportunity, and it got Hamza serious about his artwork.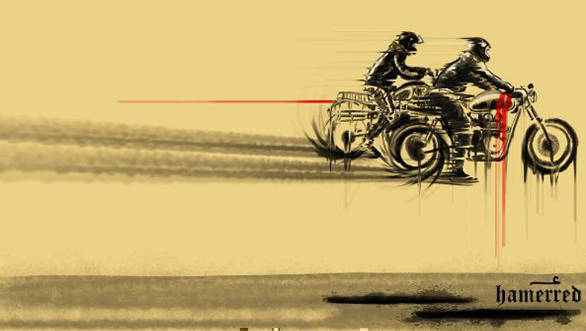 The artwork which was picked for the 2016 Oil and Ink Exhibition
Image credit: Kishor Krishnamoorthi
To take this hobby to the next level, he sells his art in a couple of international websites and even plans on setting up a business eventually. And I'm pretty sure this will sell!