Udaipur Vintage & Classic Car Collection: India's first, finest!
On February 16, 2000, The Palace Udaipur Vintage & Classic Car Collection (VCCC) was inaugurated by Lord Montagu of Beaulieu, founder of the National Motor Museum in England. Interestingly, Lord Montagu gained an interest in motoring from his father who had commissioned the original "Spirit of Ecstasy" mascot for his Rolls-Royce. Having inherited his family's collection of historic cars, Lord Montagu opened the National Motor Museum in the grounds of his stately home, Palace House, Beaulieu, Hampshire in 1952.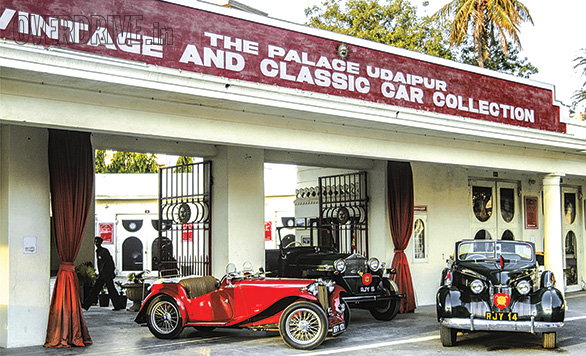 It was only appropriate, then, that he launch the car museum conceived and created by Maharana Shriji Arvind Singh Mewar. Thus was born India's first vintage and classic car museum. It has now become a very well-known tourist landmark of Udaipur. Hundreds of tourists visit it every day, and the vegetarian thali restaurant at the VCCC has also built up the reputation of serving some of the finest Indian food. In the accounting year 2015/16 this car museum was visited by over 68,000 adults and about 5,500 children! The entry charge for adults is Rs 250 and for children it's Rs 150.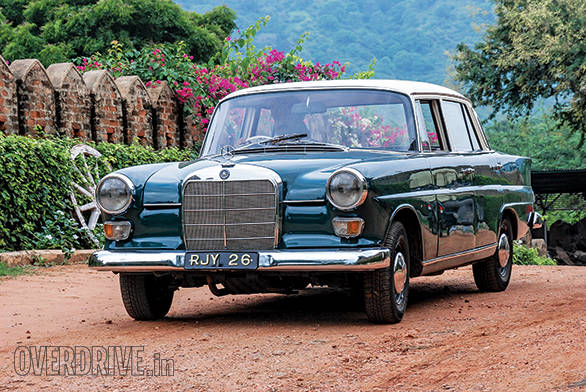 All the vehicles displayed in the Vintage & Classic Car Collection have belonged to the Maharanas of Mewar both past and present. Despite some vehicles being over 90 years old, each one has been painstakingly restored to ensure they are in working order. The collection is housed in the former Mewar State Motor Garage, a glorious setting for such a fine assortment of vehicles. This motor garage was built at a time when the only cars in Udaipur belonged to the Mewar State.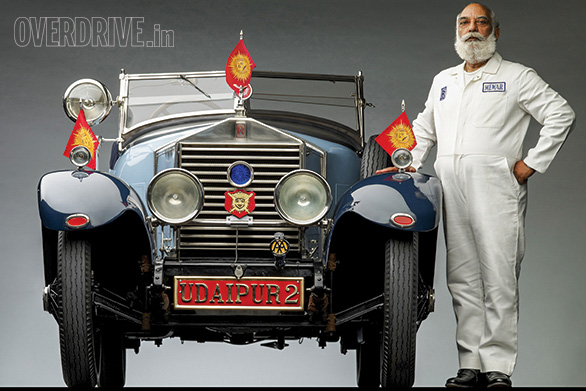 The first Rolls-Royce was purchased in 1911, and the Mewar State Motor Garage was established during the regime of Maharana Bhupal Singh to maintain the fleet of 'Royal Cars'. In 1970s this building was converted into the bougainvillea-coated Garden Hotel, a property of HRH Group of Hotels. The semi-circular motor garage has an original Shell petrol pump. This has survived the passage of time, and it's still in a working condition and might just be the oldest surviving petrol pump in India.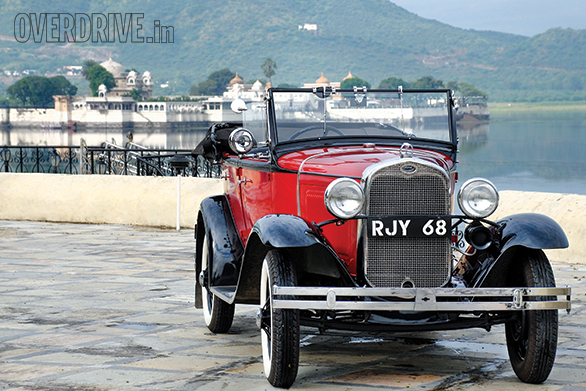 Shriji Arvind Singh Mewar of Udaipur says, "I was very lucky to inherit the family cars which are part of a unique collection of 'single owner cars' housed at The Vintage and Classic Car Collection. We have restored several cars and are committed to carrying on further restoration work in the future. The principal challenge was to put together a team at our workshop who would understand the nuances of this specialist work, and we are grateful to the visiting international consultants who helped train them. These cars are not just automobiles but continuation of our living heritage."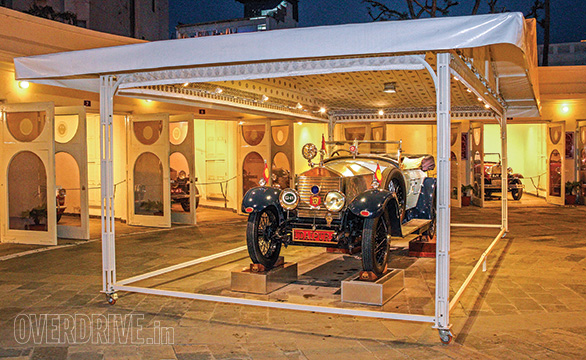 About 25 cars are part of the collection of this museum, and several are ceremonial cars used in the past for 'Princely State Functions'. The highlights of the collection are the four Rolls-Royces, including the 20HP that won a trophy at Pebble Beach in 2012 (look at the double spread after this story for more details). The other Rolls-Royces in the collection are a 1934 Rolls-Royce Phantom II with coachwork by Windovers London and a 1930/31 Rolls-Royce 20-25 HP with a tourer body by Hopper Fendex. This car was later rebodied and converted into a kind of pick-up truck to be used for the sport of shikar or hunting. The most interesting conversion though has been done on the 1934 Rolls-Royce 20-25 HP. It originally had a limousine style body by Thrupp & Maberly London and it was later locally converted to transport the entire Mewar State Cricket Team!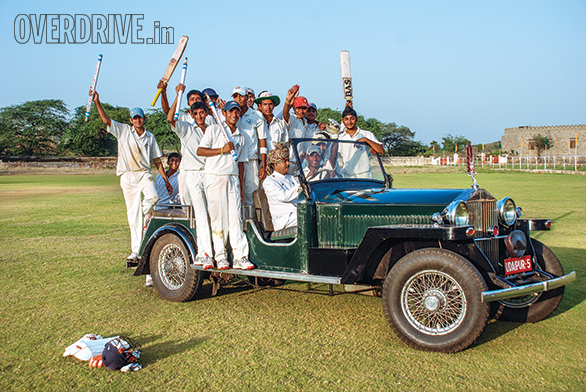 The collection also has two right hand drive Cadillacs in very good condition. One is a 1938/39 Cadillac Series 39-75, and the other is a 1938/39 Cadillac Series 39-61. There also are three very original, low-mileage, Mercedes-Benzs - a 180 D from 1956, a 1960 Mercedes 190 and 1966 Mercedes-Benz 200. Other cars in the collection are a 1946 MG TC, 1946 Buick Super Eight, 1946 Vauxhall 12, 1946 Chevrolet – Truck, 1947 Chevrolet – Bus, 1950 Morris –Tiger, 1930 Ford Model A, 1959 Morris -Minor 1000 (Traveller), 1961 Austin Cambridge, 1961 Standard Herald, 1942 Ford Jeep and another 1942 Ford Jeep with trolley.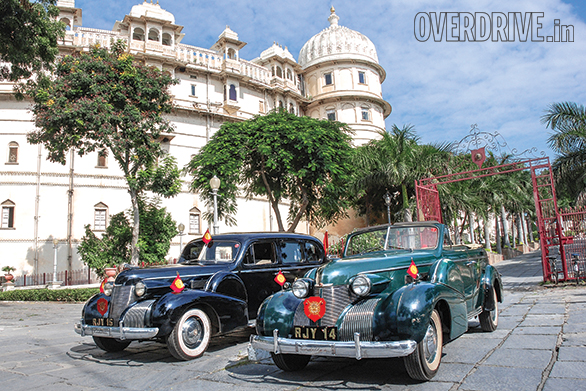 One more interesting car in the collection is a 1937 Opel Kadett Kabriolett. Alexander Petermann and Heinz Zettl, both Opel specialists from Germany, visited Udaipur and gave advice on the restoration of this Kadett at the Vintage and Classic Car Collection. After it was restored, this Opel was selected by Wolfgang H. Scholz, Manager Opel Classic Europe to participate in the exhibition to commemorate Adam Opel AG's 150th anniversary and 75 years of the Opel Kadett. This exhibition was held in 2012 in Germany for a year.