Travelogue: Driving down to Alibaug in a Skoda Superb
Sitting in the midst of issue closing, the last thing you need is some more work thrown in your direction! But they had something Superb planned for me- yes a travelogue!
I quickly looked up short getaways from Mumbai and Alibaug is the first name that popped up, situated around 100 kilometres to the south of Mumbai and 140 kilometres to the west of Pune. Little did I know that Alibaug is one of the highly favoured getaway spots for both Mumbaikars and Puneites. While the fact that it was one of the closest good quality beaches near the two cities did play a part, but what caught my fancy was the coastal cuisine it promised.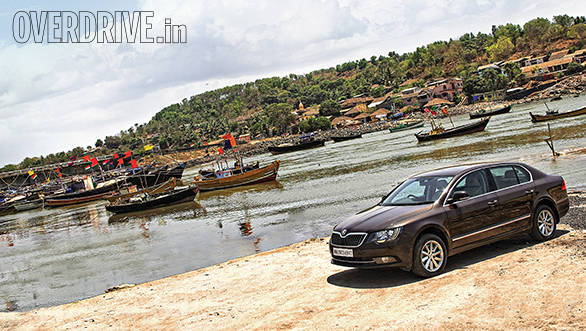 The short distance allows for a comfortable drive and when Skoda offers you one of their more premium luxury cars for a quick getaway, you really look forward to enjoying the sights and sounds of the journey!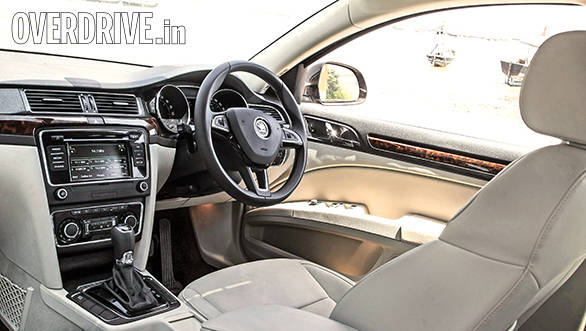 At first glance, the Skoda Superb is a striking vehicle with plenty of character. The classic silhouette of the Superb has been retained and the new Skoda face has some unique characteristics like the beautiful day time running lamps and the new family grille.
The car even carries forward the two triangular elements seen in recent Skodas but in the form of an angular taillamp, another unmistakable feature of the design. As pleasing as its exteriors are, it offers neat and spacious interiors as always, offering the best in the luxury segment.
To be honest, my first impression as we drove into Alibaug through its early morning traffic and narrow roads was not promising. But plush ride quality offered by the Superb made things bearable. My colleagues found the rear passenger seat quite comfortable as well. I was, however, in for a surprise as Alibag has some truely scenic beaches and tastefully carved temples. The most prominent of the beaches around Alibaug are Versoli, Akshi and Nagaon which are popular for their watersports and green landscape. After some time, we decided to head to Kashid beach just a few kilometres ahead on the Alibaug-Murud highway. It is here that we witnessed the purest white sands. We recommend a visit to Kashid if you are looking for a brief getaway. It is an especially good idea if you, like me, don't own a beach house in Alibaug.
As I drove further beyond Alibaug onto the narrow bumpy roads through small towns of Maharashtra, our Superb battled the rough, unfinished roads with great comfort and ease. It was about lunch time and some perfect coastal food was hard to resist. Small no-fuss restaurants across Alibaug offer some lip smacking local food with warm, friendly service by the owners and waiters.
After lunch, we drove to Murud to see the Murud-Janjira fort. The fort island is accessible only through a boat. I realised the enormity of the fort only once we were there. Built on stone, it is also one of the strongest marine forts in India.
The Superb was a great companion on this trip easily navigating beautiful winding and narrow roads of Maharashtra and still managing to look stunning against these picturesque backdrops.
Price (Ex-Delhi)
Starts Rs 29.99 Lakhs