Toyota Etios Motor Racing 2013 final results
The EMR series has always been leading up to this. The final round of the Championship that we all knew was going to happen at the Buddh International Circuit (BIC). For a bunch of budding racers at the start of their potential careers this is a pretty big deal, especially considering that the BIC isn't just one the best circuit in our country, but easily one of the best in the world.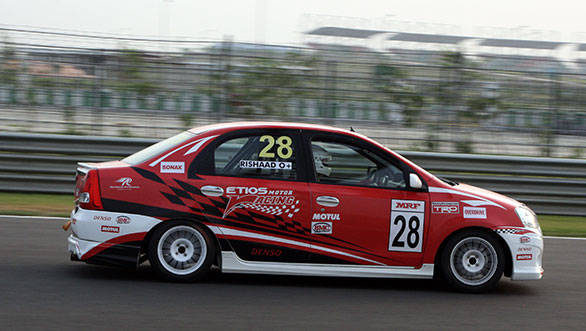 The inaugural season of Toyota EMR draws to an end
For those of you who haven't been following the EMR story here's a recap. EMR started last year with three qualifying rounds that selected 25 finalists from over 800 applicants. These 25 were then trained by some Japanese racing drivers, some of our top rally drivers and even a sports psychologist. With lessons done the exhibition races began. The first round was at the MMRT,Chennai, the second at a specially constructed track in Gurgaon, and the final was at the night races in Colombo. The actual championship started this year but the exhibition races were a great opportunity to understand the cars, the basic intricacies of racing and were also a good platform to gauge the competition. There were guys with years of prior experience in racing who were fast from the word go. Some of them like Akhil Rabindra were too young to even have a driving license but were already running with the top boys. Then there were the rest of us, who either had some experience with karting or no racing experience whatsoever. I belonged to the second group.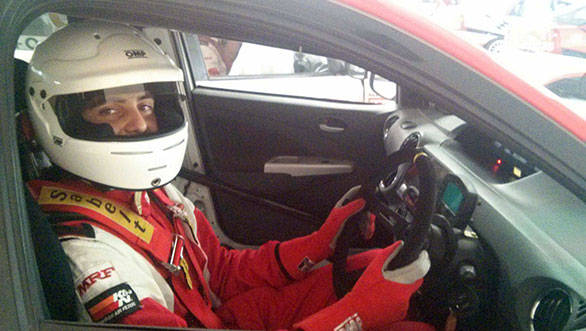 Belted up and ready to hit the track
Going into the final round, Abhinay Bikkani was leading the championship with Akhil Rabindra and Arjun Narendran in second and third respectively. A DNF in the first round meant that one of the championship favourites, Diljith was in fourth place. That leads us to the Buddh. Ironically just before our very first practice session we were hit by a sudden shower of rain. However this time the engineers managed to change all the cars tyres to wets and we managed to finally get the wet driving experience we were robbed off in the final round at Chennai. Needless to say it was a fantastic lesson of driving on the edge and the consequences of lifting off the throttle mid corner. Plenty of us had fully sideways moments that took the car completely off the track. Fortunately, the Buddh has such excellent run offs and safety standards that just one car had some damage in what could have been a rather destructive session on a less forgiving circuit like the MMRT. By the end of the session, I was fourth fastest with Akhil Rabindra leading the charts and was feeling good about the next day's qualifying session.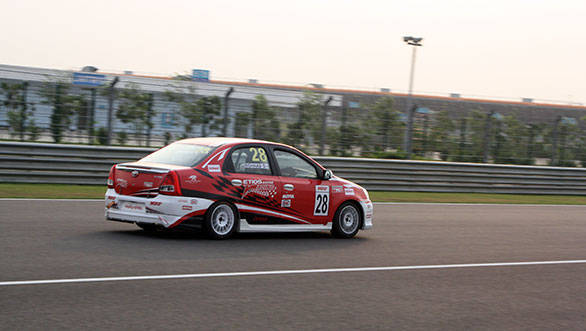 Rishaad in car no. 28 finished 8th in the championship
Qualifying, as was becoming the theme, went badly for me. My first flying lap of the fifteen minute session was ruined when I got confused over a black and white flag with a  number similar to mine and I lifted off while my second attempt was ended when a competitor unknowingly pulled out in front of me at the pit exit and which made me lose my place. The result was my worst qualifying session yet, and I was starting in 18th place, while Keith Desouza put in a stunner of a lap to snatch pole position. My best qualifying of the entire season has been 14th place so I'm used to, and quite enjoy scrapping my way up through the mid field. Race one was particularly enjoyable and I managed to end in 12th after a couple of cars were given penalties. Up front Diljith, Abhinay and Akhil Rabindra took the top spots. Starting from 12th in race two I managed to fight my way up to 9th in a race where I made plenty of positions but lost a few as well. This time, it was Akhil Rabindra on top while Farhan Ahmed who started in pole as a result of the reverse order grid start put up a stellar performance to finish second and keep a charging Diljith at bay. For race three, I had to start back at in my qualifying position but managed to fight back up to 11th, while Diljith, Akhil and Dean Mascarenhas took the podium. Race 4 saw me start 11th and finish 11th while Varun Anekar, Akshay Gupta and Binoy John Maddela took advantage of the reverse grid start for the top 8 and finished as the top three.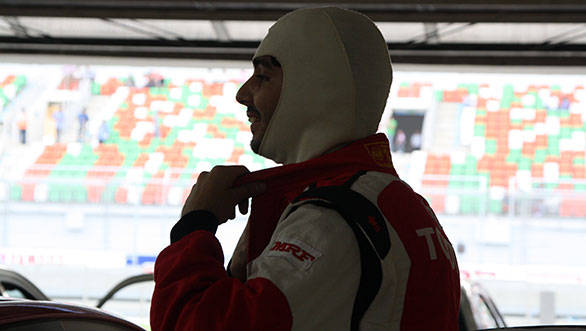 That's me getting ready for my final EMR race – it's been a huge learning experience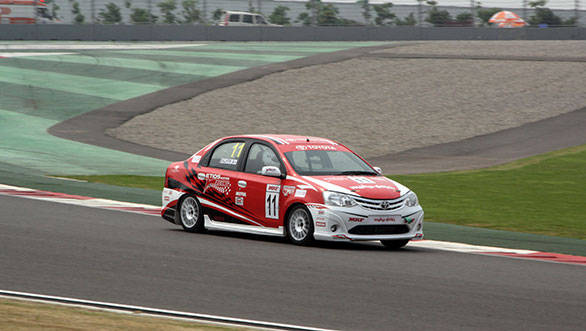 Diljith won the first and third race and also claimed the championship
Abhinay Bikkani who came in leading the championship was involved in a crash in one race and had a DNF in another. His poor luck and some great performances by the others saw Diljith clinch the championship while Akhil Rabindra took second and Varun V Anekar sealed third. I, meanwhile, finished 8th in the championship. The EMR series was never a stepping stone to a racing career for me. I'm far too old and broke to start now. What it was was a fantastic learning experience and a chance to experience the high levels of talent this country has to offer. More than a handful of my 24 competitors have the skill to go far as a racing driver. And with companies like Toyota nurturing and supporting them they also have the scope.
Images by Vaishali Dinakaran