Things you should know about helmet safety laws across the world
The proposed ban on sale of non-ISI certified helmets in India may be aimed at making the locally-made helmets safer in the country. But India is among the late adopters for strict helmet safety guidelines. The ban might also make imported helmets certified by other international bodies illegal in the country.
The Indian government, more specifically the ministry of road transport and highways (MORTH), not regarding certification standards that are accepted globally is our concern and should be yours too. For, along with these standards, the more modern helmet design and technology of various international manufacturers will also stop being legal in India. If you are still on the fence about whether to embrace the non-ISI helmet ban or do something about it, here is a look at how different parts of the world handle helmet certification.
Image credit: Arai.bg
Region-wise regulations
Each country or region has a standard that governs the helmet safety regulation for riders there. Some parts of the standards are common, while others are unique to specific regions. Below are examples:
India - IS 4151
USA - DOT
European Union - ECE 22.05
Brazil - NBR 7471
Taiwan - CNS
Australia - AS 1698-2006
Japan - SG or JIS
New Zealand - NZ 5430
Korea - KS G 7001
Malaysia - SIRIM
Thailand - TIS
Singapore - PSB
Canada - CSA CAN3-D230-M85
Even the UN is involved?
The United Nations (UN) Economic Commission for Europe (ECE) has set the helmet safety standard for regions falling under it. The helmet safety regulation here is called ECE 22.05. It is considered to follow the most comprehensive testing process as the helmets here are batch tested and not just sampled.
This is the reason it is the most widely adopted standard. More than 50 countries at present recognise and follow ECE 22.05 as their helmet safety standard, not just within the European Union (EU) but outside it too.
Independent standards
While a majority of the regions follow standards adapted or set by their respective government bodies, there are also various private and independent government bodies that have their own assessment and standards for helmet safety. These independent standards exist in markets where the mandatory certification is seen as being the bare minimum. Some examples are SHARP, ACU Gold, BSI, and Snell.
Each body has its own unique testing process. Safety Helmet Assessment and Rating Programme (SHARP), for example, only tests helmets it purchases off the shelf, meaning the helmet being tested is one of the units you could be purchasing, and not one sent over by the manufacturer. Among the major testing bodies, SHARP is the only one that provides a rating out of 5 stars, unlike the others, that simply state if a helmet is compliant or not.
Snell and ACU Gold, meanwhile, have testing processes specific to motorsport including motorcycle racing, karting, and even children's motorsports. Such standards are generally stricter and also voluntary for the manufacturers.
But a Snell certification sticker, for example, means that the helmet will be allowed for use at any of the racetracks or motorsport events in the US. Owing to stricter regulations, some riders also prefer to use helmets with such certification for use on the road.
Variable parameters
The US is a prime example of how helmet laws can vary across regions. Currently, only 19 of its 50 states mandate the wearing of helmets for motorcyclists at all times. Other states see making the helmets mandatory as a violation of basic freedom and some have repealed such laws in recent years. Even in such states, laws mandate riders to wear the helmet if they are under a certain age, or if they have not completed recommended road safety courses, or if they do not have insurance.
Some states also don't find it necessary to make it compulsory On this, the ECE notes that it is difficult to monitor if riders are following the law if the same laws do not apply to each rider. That would require checking on every rider. There are also exceptions in regions where special headgear such as turbans are common.
Testing process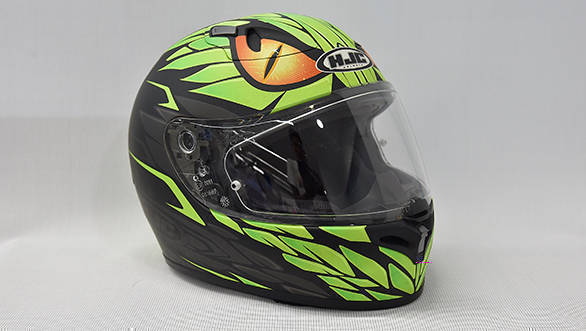 The major tests conducted by most of the standards bodies involve assessment of qualities including impact absorption and penetration from different angles, peripheral vision, as well as abrasion resistance. The helmet retention is also tested for slippage under load, abrasion, and effectiveness during and after the impact.
There are also tests for the safety of visors. Lab testing may not necessarily replicate the exact scenario a motorcyclist faces in the real world. Hence, some regulations also require for testing at varying temperatures, humidity and dust levels. Further, helmets are also required to have retroreflective materials at certain locations.
Also see,
Your ISI-marked helmet could easily be bullshit
Open letter: Does the ban on sale and manufacture of non-ISI helmets even make sense?
All the bullshit some of the time