Things to consider while buying an EV
If you are in the lookout for a new car, and are open to trying your hand at the whole EV thing, its best to look at this purchase a bit differently. By the looks of it EVs are the way of the future, but they still aren't entirely there yet in terms of the kind of flexibility they offer. This is true if you consider the mainstream segment, where price is a big factor in the buying decision. That doesn't mean that you overlook them entirely, you just need to be better prepared before you buy one.
Infrastructure
You will need to have a dedicated parking spot for your EV, on-street parking might not work. This is because whenever the car isn't being used, you will likely be charging it. Carmakers will come and set up a wall-box in your parking space, usually bundled with the car's price, that'll charge your car overnight. Ideally this is what should be your primary charging option, companies are setting up fast charging networks at dealerships and the government is also in the process of setting up a grid. These facilities are best left as a fail-safe, given their limited spread currently and the cost that you'll incur.
Usage cycle
How you use your car plays a very important role in understanding if an EV works for you. They'll be perfect for your needs if you use your vehicle largely for the home-office commute, and around the city. Cars like the Nexon EV, ZS EV and Kona Electric have a certified range of anywhere between 300 to 450 km, although the real-life figure will be lower than that. Even then, this should have you covered for a full week of use once you've charged the car fully.
EVs aren't the best option if you head out of town often, say for business and leisure. You will most likely have to make a stop somewhere along your route to charge your vehicle, which will mean you'll need to plan your route accordingly as well. Further, electric cars aren't at their most efficient at higher speeds, largely due to the effect the higher aerodynamic drag has on them.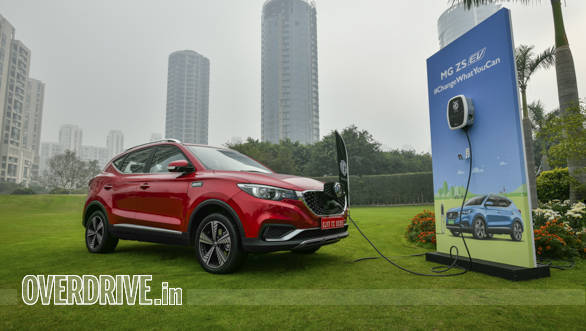 Cost
If you are very cost conscious, EVs aren't probably the right fit for you. The tech in electric vehicles is developing quickly, but there are still many components like battery cells that are made only by a select few specialists. This means that EVs will remain more expensive than equivalent combustion engined cars, atleast in the near future. As an example the top-spec Nexon petrol automatic costs Rs 12.70 lakh while the top Nexon EV costs Rs 15.99, ex-showroom before any subsidies. But having said that, a Nexon EV roughly costs Rs 2.39/km to run while a petrol version costs Rs 4.32/km in Mumbai , so you will eventually get quite a lot of your money back if you use your EV often enough.
Maintenance
Where you will do well to own an EV is on the maintenance front. An electric car has very few moving parts, essentially just the motor, unlike a combustion-engined car.  Battery packs are the biggest cost components and might start to lose effectiveness over time.  But carmakers have tech in place to prolong battery life. Anyway, firms like Hyundai and Tata Motors are offering upto an eight year warranty on their battery packs, so this shouldn't be a concern.
Driving style
Finally, you will also have to condition yourself on how you drive your electric car. These vehicles work best with a measured approach. Heavy throttle inputs will affect your range and ultimately efficiency to a larger extent than a petrol or diesel car. Given these cars' inherent torque advantage, you should remain in the reckoning with traffic even if you aren't always on the boil.
Also Read,
2020 Tata Nexon EV first drive review
2019 Hyundai Kona Electric 39.2kWh India spec first drive review
2020 MG ZS EV electric SUV first drive review
Price (Ex-Delhi)
Starts Rs 23.72 Lakhs
Price (Ex-Delhi)
Starts Rs 20.99 Lakhs
Price (Ex-Delhi)
Starts Rs 6.95 Lakhs
Price (Ex-Delhi)
Starts Rs 13.99 Lakhs