The truth about electric cars
Electric cars are good! This would have made for a laughable statement a few years ago, given how uninteresting the first few electric cars were and how the lack of a sustainable ecosystem for them had almost put a question mark on their future. But the past few years have seen electric cars take some quantum leaps in terms of technology. In fact they are so advanced and impressive today, many are already questioning the existence of petrol or diesel engine powered cars, even before fossil fuel reserves are depleted. Clearly, electric cars are here to stay. So why not take note of how good EVs are for us - not just as environmentalists but as enthusiasts as well?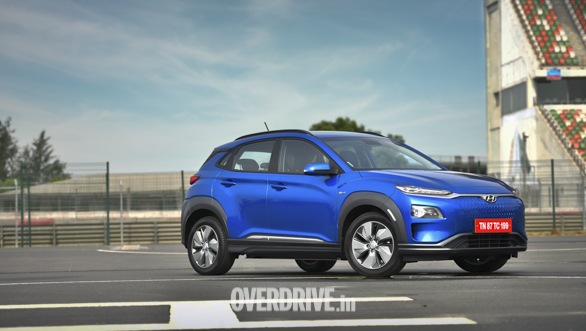 Range anxiety
Blame early electric cars for seeding this into our heads! A lot of early EVs struggled to even get anywhere close to the 100km mark in terms of range on a full charge. But modern-day electric cars can actually cover more distance in one full charge than what petrol or diesel engine powered cars could in a tank full. For instance, the Hyundai Kona electric boasts an ARAI certified range of 452km on a single charge. So range anxiety is certainly a thing of the past! In fact, think of it, 450km is far more than what most of us commute in one week, so where's the question of running out of charge? Effectively, with range anxiety thrown out the window, you can also head out for that weekend drive with your family in an electric SUV like the Hyundai Kona without having to worry about being stranded on a highway without charge. And that's besides the fact that Hyundai India is setting up fast charging stations at all dealerships selling the Kona electric, so charging infrastructure or the lack of it is not a concern either.
Charging time
Another one that can be attributed to older electric car models. Not just battery technology, but charging technology has also evolved to a point where you could charge car batteries in as much time as you take to have grab a quick lunch at the food mall on a highway. Sounds unreal? The Hyundai Kona electric's batteries can be charged up to 80 percent in just 54 minutes via a fast charger – how cool is that? And considering the Kona's ARAI certified range of 452km, 80 percent charge still amounts to 360km which is a lot. Without a fast charger you can recharge the batteries fully via a standard charger in a little more than 6 hours. So you can simply come back home from work, put the car to charge and wake up to a fully charged car! Waiting in anticipation is certainly a thing of the past, then.
Batteries are toxic
Certainly not! Batteries powering electric cars use lithium-ion cells which can be recycled to a great extent. This belief is also courtesy the times when there was no ecosystem for electric vehicles. Of course, that's besides the fact that modern-day electric car batteries use materials that are a lot more eco-friendly. But more importantly, thanks to the sheer number of electric vehicles getting launched today (not to mention, the number of vehicles that will be sold in the years to come!) a number of companies around the world are setting up plants to buy used electric car batteries and extract precious metals like cobalt, nickel and more from them. These metals are of course thus recycled and put to other uses which means there's barely any or no unusable waste from batteries.
More expensive than internal combustion engined cars
When people talk about electric cars one of the biggest question is the running cost, particularly the inflated electricity bills, as you will charge the car at home on most occasions. But people tend to forget that at the same time your fuel expenses are down to ZERO! Goes without saying that a litre of fuel costs a lot more than a unit of electricity, so you will certainly spend a lot lesser charging an electric car than you would on refueling an internal combustion powered car every month! Then there's the fact that electric cars, like the Hyundai Kona, use far lesser moving parts than internal combustion engine powered compact crossovers, which in turn results in lesser running costs as there is lesser wear and tear. That will result in lower service and ownership costs, especially in the long run, so EVs are certainly less expensive to run.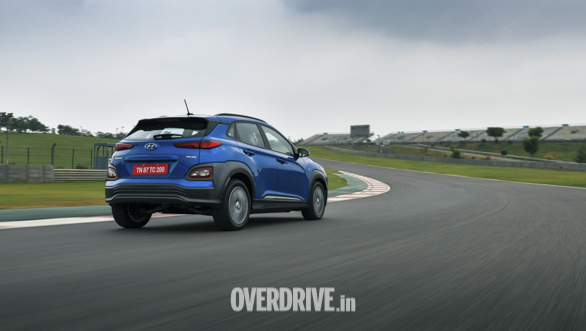 Not fun to drive?
This is something you could have said may be ten years ago, but not anymore! Today there are several manufacturers across the world who are building electric superbikes and supercars that are as exciting to ride or drive, or perhaps even more, as compared to ones powered by internal combustion engines. And unlike a V8 or V10 engine in a petrol engine equipped sportscar, your emissions are zero! Need more proof? How about the fact that the Formula E championship which uses fully-electric race cars has been in the running for several years now? Closer back home, the Hyundai Kona electric has just been launched in the country and is powered by permanent magnet synchronous motor that offers 136PS and 394Nm. In case you haven't realised yet, the Kona electric is thus more powerful than any petrol or diesel engine powered compact crossover in the country.
So do think again. Electric cars are here for good and are far more beneficial than you think. And in a way that environmentalists and enthusiasts both will be smiling!
Price (Ex-Delhi)
Starts Rs 23.72 Lakhs