The three most expensive cars to be auctioned to date
There are cars that have been long forgotten and then there are cars that a certain set of people keep longing for. Collectors have for years spent obscene amounts on cars that were heralded as the greatest of their times. Cars that tore apart the rulebook and wrote a new one. Cars that left enthusiasts swooning and go weak in their knees with their sheer beauty. And then there were cars that pushed the envelope of speed and performance to greater heights.
Famous auction houses for collectables such as RM Sotheby's, Bonhams, Gooding & Company, Christie's and Kruse have sold such cars at prices that could possibly be a small nation's GDP! What the buyers get is to own a piece of history and drive timeless beauties. Now, one may think that by paying such an astronomical sum these collectors may have a couple of screws loose in the head but as one might also agree, such purchases are made by the heart and not the mind. It's the car's sheer beauty that made the strings in the buyer's heart tingle, even when the grey cells were probably working overtime to counter the decision. Classic cars are emotional investments but after seeing the cars in this list you will agree that at times its ok for the heart to have its way.
We list below, three of the most expensive cars that were auctioned at OMG prices.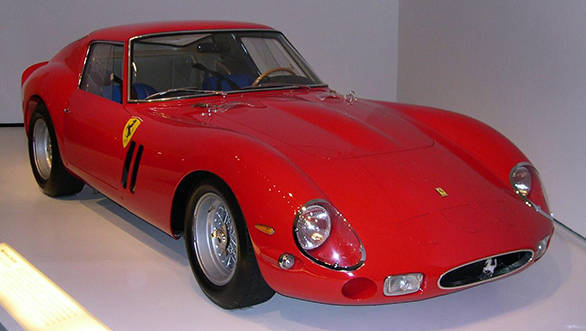 1962 Ferrari 250 GTO
The most expensive car to be ever auctioned to date, this Ferrari 250 was auctioned by Bonhams for an eye popping $38 million or Rs 255 crore to U.S. communications magnate, Craig McCaw. Yes, that figure is long as a cell phone number and while you are still gasping for air, we'd also like to bring to your notice that this is no ordinary 250 GTO. It was made for Sir Stirling Moss, a British Formula One driver. The Ferrari 250 GTO was produced between 1962 and 1964. Those days, the car sold for $18,000 or Rs 12 lakh. The car looks great, even today, and is truly an embodiment of the words, timeless beauty. It has a 3-litre V12 engine that produces 300PS. The engine is all-alloy and has six-carburetors.
1954 Mercedes-Benz W196
Unlike the Ferrari that tops this list, the Mercedes-Benz W196 was not even road legal. It was a Formula 1 car that the company produced for the 1954 and 1955 F1 seasons. The racer was piloted by legends such as Juan Manuel Fangio and Sir Stirling Moss and secured back to back world championships for Mercedes-Benz. It was auctioned by Bonhams for $29 million or Rs 198 crore. What makes the W196 such a collector's item is that it was the last car the Mercedes-Benz built for competitive racing as it decided to withdraw after the 1955 season. Mercedes-Benz returned to racing after three decades.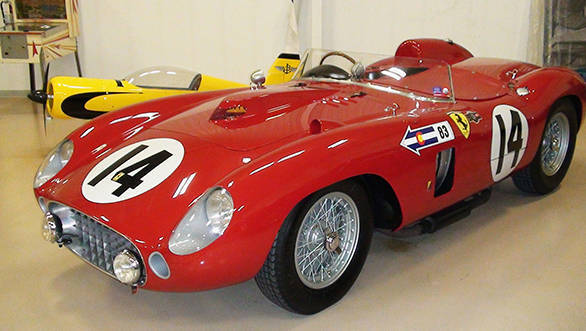 1956 Ferrari 290MM
The third car on our list was auctioned recently, on December 10, 2015. Sold at a cool $28 million or Rs 188 crore. The Ferrari 290MM was developed to participate in the 1956 Mille Miglia and hence the suffix MM. The car in the hands of Eugenio Castellotti, an Italian Formula One driver, won the Mille Miglia in 1956. Powered by a 6-litre V12 engine, derived from a 4.5-litre Formula One engine, produced 320PS@7,000rpm. It propelled the car to a top speed of 280kmph. That's fast even by today's standards.