The man behind the Renault Kwid, Gerard Detourbet
There goes a saying in Latin which when translated reads, "When in Rome, do as the Romans do." This, in a way, was Renault's maxim while developing the Kwid. For a French company like Renault to design and develop a car that Indians will take to, they needed to breathe the air we breathe, eat the food we eat and live the life we lead. So that's exactly what they did. They moved a team to live in India and understand our whims and fancies.
The team in question was lead by Gerard Detourbet, the man who developed the Duster, Logan and Lodgy. The Logan, which didn't catch on quite well in India, did surprisingly well in other countries. However, the Duster did manage to grab a major portion of the Indian market thanks to its affordable price tag and reliable K9K engine.
Detourbet uses certain formulae to develop his low-cost cars. No, not the metaphorical ones, but actual mathematical formulae. Previously a mathematics teacher at a university, Detourbet joined Renault in 1971 as a part of the IT training centre. From there, he quickly moved from division to division, covering almost all the departments in the company. These include his time as project manager for the Renault 25 body, product manager for Engines in 1991 and powertrain manager in 1997. Three years down the line, Louis Schweitzer, then CEO, asked Detourbet to set up the company's low-cost car programme.
In 2012, when Renault decided to develop a low cost A-segment car on the CMF platform, Carlos Ghosn immediately pulled Gerard Detourbet out of retirement and named him the managing director of the Renault-Nissan Alliance A-Segment Development Unit. "With Gerard, it's an innovation a minute. He's not your typical auto engineer," said Arnaud Deboeuf, his successor on the Entry programme. And that's exactly what the French carmaker needs to take on a task that's never been attempted.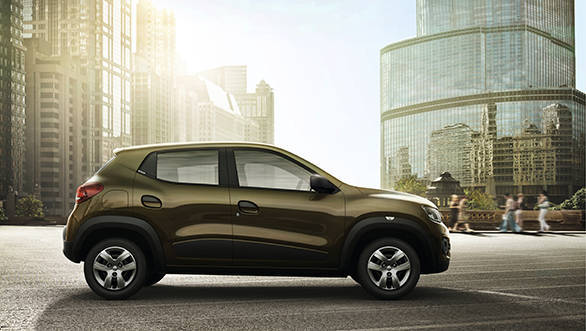 The three years of development however, were not a walk in the park, especially with all the power struggles within the company. According to some factions within the company, there were several conflicting ideas from various heads of departments regarding the Kwid, each backed by a campaign of its own. The biggest hurdle for the company however, was perhaps the differences of opinion between Detourbet and Laurens Van Den Acker, the senior vice president of corporate design. With Detourbet being the more mathematical and minimalistic type, every detail on the car needed to serve a purpose - right from the engine to the overall design. Den Acker on the other hand is a bit more on the extravagant side. Naturally, their ideas conflicted and each wanted his own proposals and ideas for the Kwid to be pushed forward. Finally, however, Renault did manage to find some middle ground and got everyone aboard the same boat.
Apart from that, it wasn't easy for Detourbet to persuade Indian suppliers to invest in capacity expansion either. Forming a supplier base that met Renault's budget took some time and some compromises such as terminating contracts with those that later communicated their inability to supply components at agreed rates. "The kind of localisation levels that we have achieved… many companies think it is impossible for them to reach that level in the beginning. We are marrying Indian skills with the French and Japanese and nobody else has done it," Ghosn had said.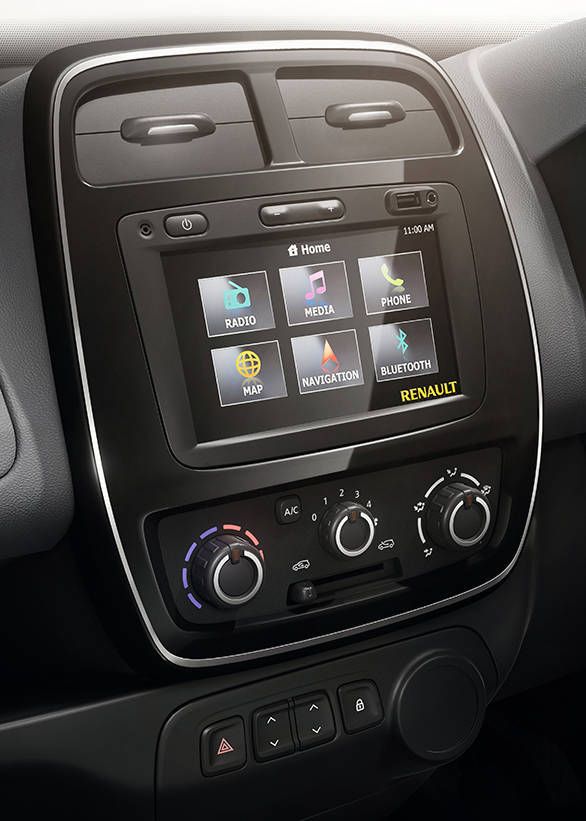 While designing the Kwid, Renault's goal was to develop a car that costs as much as an A-segment car, but feels like a B-segment car. "Indians want a real car, not something that is a compromise or makes them feel like they have to ride in something cheap," Detourbet had said during the car's development. He also mentioned that India is the only place where you begin to see modern cars at this kind of price.
Renault and the Kwid team were certain of one thing. The Indian market is crucial to the success of the Kwid in other countries. "If we don't succeed here (in India), it will be very tricky," Detourbet says, keeping in mind the obvious competition from manufacturers like Maruti Suzuki and Hyundai. Renault are entering unchartered waters here, only hoping that the Kwid will keep them afloat. However, Detourbet is confident that "once you've battled with the world's best cheap-car manufacturer, you can go into another country where there isn't a Maruti Suzuki, and be relatively comfortable."
More from OVERDRIVE on the Renault Kwid:
Renault Kwid: Features explained
Renault Kwid on sale in India during Sep-Nov 2015, to be priced at Rs 3-4 lakh
.
Price (Ex-Delhi)
Starts Rs 4.5 Lakhs