The contenders: F1's fiercest rivalries
Every aspect of Formula 1 is highly competitive. Of that there's absolutely no doubt. The entire sport centres around split-second decisions. These happen off-track, when race engineers have to come up with rapid responses and changes in strategies, based on what's playing out on track. And they happen on track, when racing drivers need to decide when to cede position, when to defend, and when to fight without giving up. They also need to decide how much is too much. And, sometimes, that's exactly where the lines blur. Here's a look at some of the sport's greatest rivalries over the years.
Ayrton Senna vs Alain Prost
Perhaps no rivalry in Formula 1 has ever been as intense as that between Ayrton Senna and Alain Prost. It was a rivalry that was characterised by the sheer ferocity of competition between two starkly contrasting racers. Senna, who exhibited the sort of passion that one might associate with being Brazilian, was fiercely and phenomenally fast. Prost, who was every inch a Frenchman, was cool and calculated. It's ironic, then, that these two racers who fought so hard to establish their superiority against the other, when put together in the same team formed one of the most effective and dangerous teammate alliances that the sport has ever seen. At McLaren in 1988, the duo was unstoppable, winning 15 of 16 races that season. The cut-throat nature of their rivalry began at that year's Portuguese GP, where Prost happened to be on pole. At the start of the race, Senna managed to take the lead, although Prost fought back, pulling out of his rival's slipstream and moving to the head of the order at the beginning of the second lap. Senna then ran wide, and travelling at a speed of around 280kmph nearly forced Prost into the pitwall. Needless to say, the then two-time world champion was not amused. As things would play out, Senna would win his first driver's championship later that year. But what happened at Estoril pales in comparison to what followed in the 1989 season. Prost was unhappy with the fact that Senna seemed to be getting preferential treatment by McLaren and Honda, and had also decided that Senna was a dangerous driver. Senna accused Prost of being a mere puppet in the hands of then FIA President Jean-Marie Balestre.
The unpleasantness only got worse at Imola, where both had agreed that whoever got the lead in the first corner, would be allowed to remain in the lead. The first time around, it was Senna, and Prost kept his end of the bargain. However, when an incident led to the race being red-flagged and then restarted, it was Prost who took the lead. But Senna, breaking their agreement, made a move to get past Prost. Things just went downhill from there. After a year of altercations, things came to a head at the season-ending Japanese Grand Prix. At the end of Lap 46, Senna tried to make his way past Prost at Casio Chicane. Prost, who was turning in at the time, ended up making contact with Senna. A move that many believe was deliberate. Both cars rolled off track, bits of McLaren MP4/5 intertwined with the other. Prost, who thought the championship fight was over, climbed out of the car. However, when the marshals were trying to move Senna's car to a less dangerous position off track, he managed to bump start his machine and carry on racing. He won the race, but the victory was handed to Benetton driver Alessandro Nannini - Senna had been disqualified for cutting the chicane. The championship title thus went to the already Ferrari-bound Prost.
The following year, things once again boiled over in Japan. Senna had vowed to prevent Prost from taking the lead at the first corner come what may (something he only admitted to a year later). Well, sure enough, during the race, he drove his car into Prost, taking them both out, and ensuring that he took a second championship title. Prost, as expected, was disgusted. Their rivalry became so bitter that when Prost moved to Williams it was rumoured that he had a clause put into his contract that prevented Senna from being hired as his teammate. Ironically enough, when Prost quit Formula 1, Senna was the one who wished he hadn't. The two had agreed to meet before the Monaco Grand Prix to discuss safety measures that F1 needed to adopt. Unfortunately, that meeting never happened. Senna succumbed to injuries sustained during a crash at Imola, just one race before Monaco.
James Hunt vs Niki Lauda
There's a good chance that some of you reading this have only got a glimpse into the rivalry between James Hunt and Niki Lauda thanks to Ron Howard's portrait of the 1976 Formula 1 season in Rush. Well, while a lot of it was true, there's some amount of creative liberty that the film indulges in, that needs to be taken with a pinch of salt. In reality, though they were fierce rivals on track, Hunt and Lauda got along decently enough off track. There's no denying that they were also competitors who had somewhat contrasting characters. Hunt was something of a playboy. And Lauda, while certainly not as square as the movie made him out to be, was known for his desire for perfection, and for his willingness to commit to only very carefully calculated risks. Now that we've gotten that out of the way, we also have to acknowledge that the 1976 season of Formula 1 was one of the most closely contested battles in the sport's history. It ended with McLaren driver Hunt, winning the title from Ferrari's Lauda by a solitary point.
But title fight aside, what makes the 1976 season of racing so fascinating is the events that led to the season-finale at Suzuka. Including that controversial first win of the season that Hunt took at the Spanish Grand Prix. He was disqualified after the race, because the rear of his McLaren M23 was found to be 1.8cm wider than the regulations allowed. Of course, after McLaren appealed the decision, Hunt was reinstated as the winner, albeit some months down the line. Then there was the British Grand Prix, where a first corner tangle, lead to the race being stopped because of excess debris on track. When it was restarted, Hunt tried to use the spare car, which wasn't allowed as per the rules. By that time though, his McLaren team had managed to repair the damage on his original car, allowing him out on track in it, and all the way to victory. As things would turn out though, he'd later be disqualified, after Ferrari complained to the FIA that legally Hunt should not have been allowed to restart the race. Then came the German Grand Prix, where Lauda suffered a horrific, near-fatal crash at the Bergwerk corner of the Nurburgring. It would mean that he'd have to sit out two races of the season while recovering, but would still very much be in contention for the title at the final race of the season.
Of course, by now the story of how Lauda decided that the conditions in Japan - with the torrential rain beating down on the track - were far too risky for his liking has become the stuff of F1 folklore. Given that he'd already come very close to heading towards the white light earlier that year, he had no desire to be cavalier with his life again. Instead, he drove into the pits, climbed out of his Ferrari 312T2, and admitted that he valued his life far more than he valued a championship title. It allowed James Hunt his only Formula 1 crown. And it marked a very unusual end to what had been a very close, and fiercely contested, year of racing.
Lewis Hamilton vs Nico Rosberg
The rivalry between Lewis Hamilton and Nico Rosberg often draws comparisons to that between Senna and Prost. This, because Hamilton has been widely acknowledged as the more talented driver - one naturally quick in a car. While Rosberg was always known for his analytical nature. The two drivers were rivals since their time in go-karts, and while they'd been friends in the past, they were also famous for being competitive at absolutely everything - from having pizza-eating contests, to trying to outdo the other on a unicycle. When Hamilton joined Rosberg at Mercedes in 2013, after six years at McLaren, their rivalry didn't really show all that much. There was a minor incident of team orders at the Malaysian GP that year, that was overshadowed by controversy within the Red Bull camp.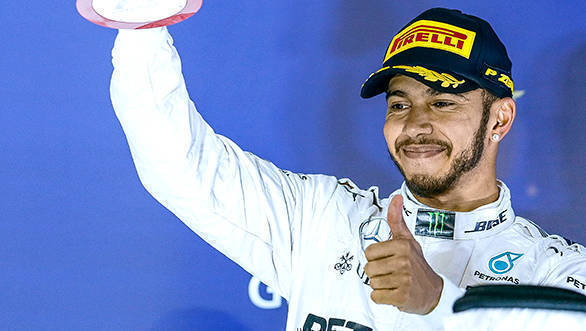 But the real nature of the Hamilton vs Rosberg rivalry came to light in 2014. At that year's Bahrain Grand Prix, the pair had a close duel on track. But one that was seemingly fair, with Rosberg claiming victory over Hamilton. It later emerged that he'd used an engine mode that had been banned by Mercedes, to get an advantage over his teammate. The following race in Spain, Hamilton fended off a hard-charging Rosberg, for the win. And it later emerged that he'd used that same banned engine mode as Rosberg had the previous race. Things just went downhill from there. At Monaco, Rosberg was accused of deliberately running deep at Mirabeau, causing yellow flags to be brought out, and thus ruining Hamilton's chances of beating him to pole. After starting and then finishing the race second, Hamilton declared that he and Rosberg were no longer friends. Then came the Hungarian GP. Hamilton started the race from the back of the grid, and was on a different strategy to Rosberg. After a mid-race safe car situation, which saw him emerge ahead of his teammate, Mercedes ordered Hamilton to move aside. He refused to do it, and hung on to third place, while Rosberg finished fourth. Mercedes seemed to think that if Hamilton had given way, Rosberg would have definitely won the race, implying that Hamilton caused his teammate (and title rival) a race win. Then there was Belgian Grand Prix where Rosberg made contact with Hamilton - later admitting he'd put the nose of his Mercedes where it didn't really need to be, to prove a point. Well, it resulted in a broken front wing for him, and a puncture that put his teammate out of contention.
Safe to say that there was plenty of love lost within the Mercedes garage by the time the team got to the final race at Abu Dhabi. Hamilton moved into the race lead at the start, and comfortably won the event. Rosberg would only finish 14th after issues with his car. But after the race, Rosberg sportingly entered the cool-down room to congratulate Hamilton, who in turn paid tribute to his teammate for being gracious in his defeat. This was in stark contrast to how things turned out the following year, at the US GP which was where the title was decided. Hamilton had forced Rosberg wide at Turn 1 and taken the race lead. Later on in the race, Rosberg who was ahead at that point made a mistake, allowing Hamilton through to take the win and his third title. The tension in the cool-down room was palpable, and the scene that played out there has now become a popular GIF - Hamilton tossing a podium cap to Rosberg, and an irate Rosberg flinging it back on Hamilton. Funnily enough, it seemed like the event ended up causing a switch to flip in Rosberg's mind. He then began a winning streak - taking the victories at the last three races of the season, and then winning the first four races of 2016. The duo had a clash at the Spanish GP that year, and then made contact at the Austrian Grand Prix, which frustrated team boss Toto Wolff enough for him to threaten that he'd soon have to issue team orders if the two of them didn't start behaving better.
Rosberg headed to the season-finale at Abu Dhabi with a 12-point lead over Hamilton. And though Hamilton won the race, even trying, at one point to slow down enough to force Rosberg into the hands of Sebastian Vettel and Max Verstappen, it was not to be. It finally was Nico Rosberg's day, and that second-place finish gave him a long-sought-after championship title. Five days after winning the championship, Rosberg announced his retirement from the sport. And there ends the story of one of the fiercest F1 rivalries we've seen in recent times.
Michael Schumacher vs Damon Hill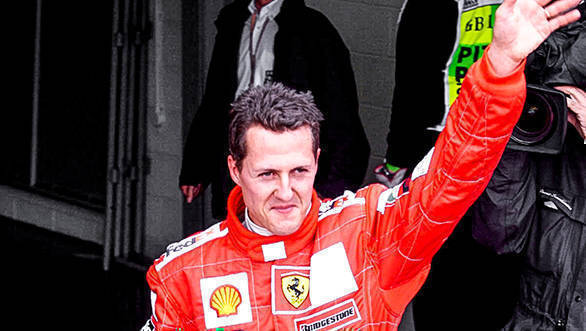 Even Michael Schumacher's staunchest supporters cannot deny that he won his first championship title under controversial circumstances. Well, over the course of his time in Formula 1, Schumacher did other things that were controversial as well. It's impossible to forget that infamous collision with Jacques Villeneuve at Jerez in 1997. But long before that, there was Damon Hill and Michael Schumacher. In 1994, the two drivers were, more or less, on equal footing. Neither had won a championship title, and both were very evidently hungry for exactly that. Of course, 1994 was a very strange year in Formula 1. Ayrton Senna had died in a crash at Imola earlier that year, leaving emotions in the paddock raw. Suddenly Hill was thrust into position as the Williams team's number one driver. And it wasn't a weakened, attenuated, Williams team that emerged. Instead it was a strong team that took the challenge to Benetton and Michael Schumacher. Hill won the Spanish GP, and followed it up with two consecutive victories right after. By the time of his home race - the British Grand Prix at Silverstone - it was apparent Schumacher and Benetton were feeling the heat. Schumacher ended up getting penalised for overtaking Hill on the formation lap, and was eventually disqualified for failing to serve out that penalty. He was also given a two-race ban for this, and wasn't allowed to compete in that year's Italian and Portuguese grands prix. Schumacher was also disqualified from the Belgian GP, that he'd won on track, for excessive wear on the skid block on his Benetton B194.
All of this meant that by the time the F1 circus went to the Adelaide street circuit in Australia, Schumacher led the championship by a single point. The race itself saw Schumacher and Hill trade fastest laps all through. Then came Lap 36, when Schumacher went off the line at East Terrace, clipped the barrier, and returned to the track with a damaged Benetton. Hill, who didn't realise Schumacher had damage on his car, tried to get past him. If you Google "Hill vs Schumacher + Adelaide" you'll find enough videos of the incident. Schumacher veers off the racing line, and then right back across again, into Hill. The damage would mean Schumacher retired from the race. While Hill potentially could have continued, the fact that he had a damaged wishbone on his car, meant the Williams team (not wishing to risk repeating the circumstances that had led to Senna's death) asked him to switch his car off. It meant that Schumacher would win his first championship title. Two years later, Hill would finally win his only F1 crown. But the bitterness of their rivalry would never subside. And Schumacher, certainly in the eyes of various fans, would never live down what happened in Adelaide that day. That's the way the cookie crumbles.
Nelson Piquet vs Nigel Mansell
As far as bold driver pairings go, Nelson Piquet and Nigel Mansell partnering each other at Williams in 1986 goes down in history as one of the big ones. Both drivers were definitely highly strung. Piquet, however, was already a double world champion, and as of the beginning of the 1985 season, probably didn't take Mansell very seriously. Understandable, since Mansell, at that point, had been in F1 for five full years, and didn't have a single win to his name. By the time the two were partnering with each other at Williams though, Mansell already had two race wins to his name. Piquet soon learned that he'd indeed underestimated his teammate, because Mansell was no slouch behind the wheel of that FW11. The atmosphere in the Williams camp really seems like it must have been unbearable, because the two drivers really just didn't get on. Piquet decided that it was okay to refer to his teammate as "an uneducated blockhead".
If you think the tiff Seb Vettel and Mark Webber had over an improved front wing was bad, you ought to see what Piquet did to Mansell in 1986. When Piquet discovered a new differential that the Williams team had come up with, he kept it a secret from his teammate. It was only put onto his car, and he used it to win the Hungarian GP. Needless to say, Mansell was fuming. In fact their rivalry meant that while they were duelling each other, it was Alain Prost who went on to win the title that year - Mansell beat Piquet to runner-up spot by a single point.
While their partnership ended in 1987 when Piquet left Williams, after winning his third title, it didn't really help matters much. Absence clearly hadn't made the heart grow fonder in this case, and Piquet had the habit of telling people that his former teammate was "stupid". He also said some unnecessary, and far from complimentary things about Mrs Mansell. Ahem! When you look back in F1 history, it's rare for a three-time world champion to be as overlooked as Piquet is. Well, maybe this is why!
Michael Schumacher vs Mika Hakkinen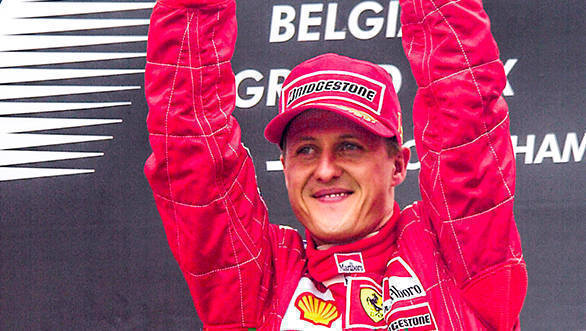 Of the men who took the championship challenge to Michael Schumacher, Mika Hakkinen seems to be the one who stands out the most. Schumacher fans often grudge The Flying Finn his two world championship victories in 1998 and 1999. The first they often say was because the Ferrari wasn't as quick as the McLaren, which is true enough. And their reason for often dismissing Hakkinen's second title, is because Schumacher was out of action after his crash at that year's British Grand Prix. But none of this takes away from the fact that Hakkinen really was a skilled driver. In fact, on a good day he could manage a pretty slick overtaking manoeuvre that no one thought was possible. Just think back to that move he made on Schumacher at the 2000 Belgian GP, where the duo sliced and diced their way past a hapless Ricardo Zonta, with Hakkinen emerging ahead! He'd managed to lap and overtake in one go! It's one of the most-watched F1 clips of all time on YouTube.
There's also the fact that in their quest to beat each other, the two of them managed to do some phenomenal driving. Just think of Schumacher carving his way up the order at the 1998 Austrian Grand Prix, and going from being a lap down on Hakkinen after a long pitstop to replace a missing front wing, to finishing third on the podium. This wasn't the only one, of course. There were other races like Suzuka in 2000, where Schumacher emerged ahead, and also took his third championship title. Overall, the battles between the two were hard, fair, and, for the most parts, respectful. Schumacher once famously said that of all his rivals, he respected Hakkinen the most. Something that Hakkinen doesn't care to be reminded of, though. Well, we can understand that it gets a little annoying for a double world champion, who beat Schumacher fair and square, to constantly be asked how he feels about this "endorsement". That aside, for a lot of F1 fans, the late 90s and early aughts are characterised by those McLaren vs Ferrari moments that came courtesy Schumacher and Hakkinen. Yup, they made that era of Formula 1 very exciting indeed!
Sebastian Vettel vs Mark Webber
Multi-21! There isn't a Formula 1 fan out there who doesn't know the term. And funnily enough, according to Red Bull team principal Christian Horner, he even had a discussion with Queen Elizabeth and Prince Philip about the goings on at the 2013 Malaysian Grand Prix! But long before Vettel and Webber became teammates, there was animosity between the two. It began when Vettel, in his first season for Toro Rosso in 2007, crashed into the back of Webber during a rain-soaked Japanese GP. We'd be putting it mildly if we said that Webber was unhappy. After the race, he referred to Vettel as a kid with not enough experience, who'd been doing a good job until he mucked it up. Of course, Webber didn't say "mucked" but we'll allow you to use your imagination here. Around a year later, Vettel was headed to Red Bull to partner Webber. In retrospect it seems fair to say that the team was skewed in favour of Vettel. But it's also fair to say that Vettel was, outright, the faster driver of the two.
That relationship certainly didn't improve at the 2010 Turkish Grand Prix, when the pair were running 1-2 and collided. Webber, who had been leading the race at that point, was able to pit for a new front wing and ultimately finished the race third. But the incident was something of a turning point in the dynamic within the team. Later that year, when Red Bull pulled a new front wing off Webber's car and gave it to Vettel, since he was their No.1 driver. But it was Webber who managed to take pole and the race win at Silverstone. After the race he shouted over the radio, "Not bad for a No.2 driver!" indicating he wasn't pleased with the treatment meted out to him. Over the course of the next two years, Vettel continued to sail right to the championship title, while Webber maintained that there was preferential treatment within the team.
At the 2012 Brazilian Grand Prix, Webber forced Vettel towards the wall during the start of the race. Given that Vettel was battling Alonso for the 2012 title, he really didn't appreciate this. As things turned out, though, he'd manage to win the title anyway, help from his teammate or not, but he'd keep in mind the incident with Webber. According to Horner, Vettel's decision to ignore Multi-21 (which required the team's two drivers to hold position - Car 2 ahead of Car 1) at the 2013 Malaysian Grand Prix was a result of the incident at Brazil the previous year. At the end of 2013, Webber moved to the World Endurance Championship with Porsche, while Vettel moved to Ferrari, as a four-time world champion. Webber didn't win Le Mans. Vettel hasn't won a title since. Maybe they were good for each other!
Lewis Hamilton vs Fernando Alonso
When Fernando Alonso joined McLaren in 2007, he assumed he was going to be the team's de facto Number 1 driver. He was, after all, a double world champion who had dethroned Michael Schumacher, and effectively ended Ferrari's stranglehold on the sport. Imagine how surprised he was when young Lewis Hamilton came along and stole his thunder. Hamilton's connection with McLaren went all the way back to the time when he, as a boy of 10, went up to Ron Dennis and informed him that he'd like to be driving his cars some day. It didn't take too long. In 1998, Hamilton was signed up to the McLaren driver development programme. He'd already been earmarked for greatness. He entered F1 as reigning GP2 champion, and proved that he was good enough to be at McLaren in his very first race.
On his debut at the Australian GP, Hamilton managed to finish third, behind only Kimi Raikkonen and Alonso. And from there on he continued to fight for number one status in the team. Oh, the scraps between him and Alonso were fierce - Canada 2007, Indianapolis the same year, and some more tiffs as the season progressed. Ultimately it was Raikkonen who won the championship by a single point from the duelling McLaren drivers. Hamilton and Alonso both finished with 109 points, although Hamilton was classified ahead because he had more second-place finishes.
By then it had become apparent to Alonso that there was no room for two number one drivers in the team, and he certainly wasn't going to sit around and be number two. He left the team at the end of the 2007 season. Things didn't improve between the two right away, and the next year Alonso said he was rooting for Felipe Massa to win the title as opposed to his former teammate. Unfortunately for Alonso, and more so for Massa, we know that didn't happen. Hamilton took the 2008 title, and he's since claimed five more crowns! Alonso, for a driver acknowledged to be very skilled, hasn't been in the right car at the right time. Whose fault is that, you ask? Well, there's only one man who can
answer that.
Gilles Villeneuve vs Didier Pironi
One of Formula 1's fiercest and most bitter rivalries, the tale of Gilles Villeneuve and Didier Pironi (pictured above in his Le Mans-winning Renault Alpine A442B), is fraught with great tragedy. Villeneuve was a driver who was marvelled for his skill on track. His speed was never in question, and his office commute from Monte Carlo to Maranello is the stuff of legends. But he was also a loyal teammate, one who believed in the greater good of the team as a whole. It was this loyalty that made him support Jody Scheckter, ensuring the South African had a somewhat easy run to the 1979 championship title. So what transpired at the 1982 Canadian GP was something that Gilles couldn't accept.
During the race the Ferrari team ordered Villeneuve and teammate Pironi to go easy on their cars due to the fact that the conditions were tricky. Villeneuve took this to mean that the drivers were meant to hold station. Pironi thought otherwise, and so drove right past Gilles. Villeneuve assumed Pironi was putting on a show for the crowds and then went and retook the position. Didier, of course, was fighting and passed Villeneuve once again for the win. To Gilles, this was a betrayal, and he swore he'd never talk to his teammate ever again. And he never did.
Two weeks later, at qualifying for the Belgian GP, Villeneuve crashed fatally. He'd kept his word. Pironi went on to win the next race - the Dutch Grand Prix - and had podiums in the following two races. At the German Grand Prix later that year, Pironi, on new Goodyear tyres, was lapping 2.5 seconds faster than his teammate Patrick Tambay. Journalists said that he was driving like a madman, although Mauro Foghieri defended him saying that the difference in lap times was due to the new tyres Pironi was on. During the race, the rain was pouring down and visibility was poor. Pironi crashed into the back of Alain Prost's Renault. His crash was similar to the one that Villeneuve himself suffered a few races earlier. But Pironi survived, although the multiple fractures in his legs meant he could never race in Formula 1 again. Instead he turned his attention to speedboat racing, but sadly died in an accident on the open waters in 1987. His fiance, then pregnant with twins, named her sons Gilles and Didier as a tribute to the two teammates.
Jim Clark vs Graham Hill
Jim Clark and Graham Hill were rivals from the minute they entered Formula 1, both in 1958. It was in the sixties that the two drivers had their most epic of battles, fighting for the Formula 1 championship title. Of the two, Graham Hill won the first title in 1962, and Clark retaliated with his own title win in 1963. In the years that followed Clark seemed to do better, winning the championship once again in 1965. Hill suffered at the hands of unreliable BRM machinery. In 1967 he swapped his ailing BRM for the same machinery as Clark, a move that made Clark bristle to the point that he declared that he wasn't Graham Hill's teammate, but Hill, instead was his teammate.
But for the most part, the two were friends. During the 1967 season, though, it became apparent that Hill wasn't a patch on Clark - with several retirements that year. The 1968 season was supposed to be the ultimate face-off between the two. But Clark lost his life during a Formula 2 race at Hockenheim that year, and the world was robbed of a potentially great championship battle. It's no surprise that Hill felt the loss of Clark most acutely. Just run a search on the internet for the tribute he wrote to his departed friend and rival. But perhaps the most fitting tribute to Clark came from Hill himself later that year - he galvanised the grieving Lotus team and helped them win the 1968 title.