Tata Tiago EV Long-Term Review - Introduction to the electric way of life
One of India's most affordable electric hatch, the Tata Tiago EV is the latest to join OVERDRIVE 's long-term fleet of cars & I for one am really taken with the midnight plum shade on this Tiago EV.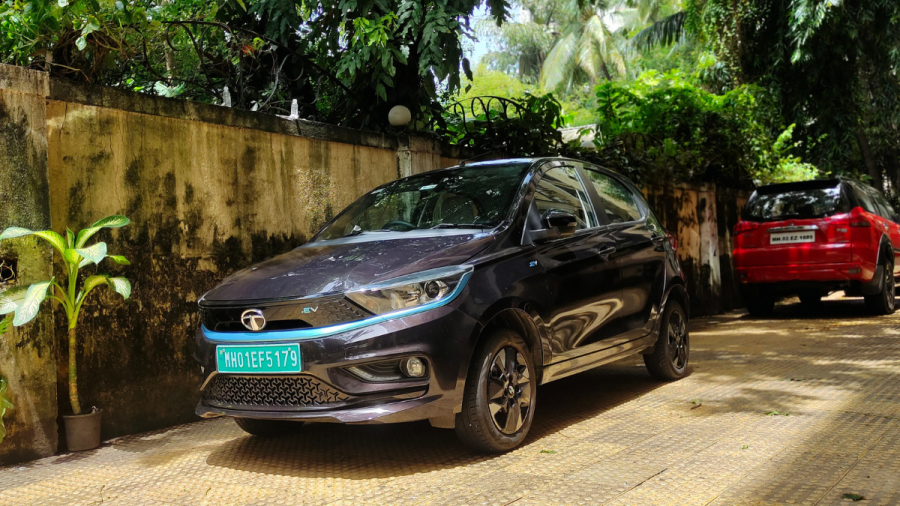 While the colour could be mistaken for black at night during the day a distinct hint of purple is delightfully visible. The cabin feels quite premium for its segment and while at first I thought the 7-inch infotainment was a bit small to operate within a day I realised it felt convenient for my use.
Since this is our very first long-term electric car I was super excited to see how much state of charge I would be left with on a weekly basis. The hatch was handed to me on a Wednesday with 79 percent charge proposing a range of 135kms. My daily commute to work is 10kms which takes me through moderate traffic and I'm happy to report the long-range battery pack (24kWh) in this Tiago ev exhausted only 6-7 percent one way which amounts to just 14 percent discharge daily. All this while I had been using the delightful sport mode on the sea-link and at times to sprint from traffic lights on empty stretches of roads. The instant torque this car offers with no lag whatsoever is truly commendable.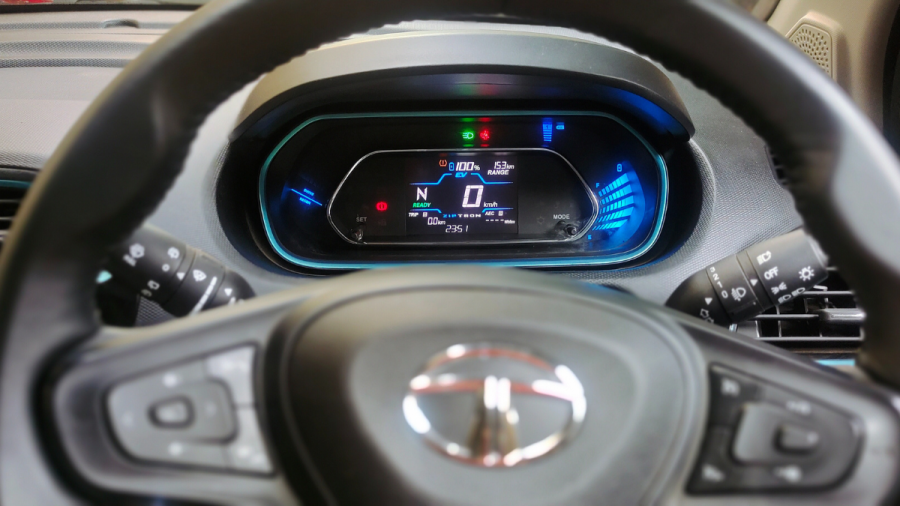 By the end of the first week though range anxiety got the better of me so I topped up the charge at home using my AC wall-box charger from 33 percent in 3 hours and the entire process was extremely hassle-free.
Week 2, I decided to push the boundaries and topped the charge with 22 percent left on Sunday, though I could have gone to work and back an additional day but under 30 percent charge the sport mode gets deactivated and I wasn't as keen to find out what else would be reserved to maintain my state of charge.
The Tiago EV feels extremely refined to drive and smooth as butter, especially on highways, more on that in my next report.
Price (Ex-Delhi)
Starts Rs 4.6 Lakhs