Suzuki Jimny: Here's how the compact SUV has evolved since 1970
Maruti Suzuki has finally confirmed that the Jimny will debut in India on June 7. The compact SUV has been in production since the year 1970 in three forms. The Jimny has come to define the image of a small, lightweight authentic off-roader and also a showcase of the Suzuki four-wheel drive (4WD) technology. Even as the anticipation for the launch of the fourth generation Jimny builds, we take a look back at the history and evolution of this mini-SUV.
1970 - LJ10 1st Generation
The first-generation Jimny made its debut as the sole compact 4WD in the mini-car segment in 1970. With its small but powerful performance, it earned high acclaim not only from professional users but from regular users as well. The LJ stood for Light Jeep and used an air-cooled, two-cylinder, two-stroke powerplant that delivered 25PS at 6,000 rpm.
1981 - SJ30 2nd Generation
With its solid-square shape and roomy interior, the second generation has been a hit globally. Its design suited both urban and off-road settings. The SJ30 was also rebranded as the Gypsy and sold in India. Its build quality and off-road ability meant that you can still see examples of the Gypsy participating in various Indian and international off-road events and rallies.
1998 - JB33 3rd Generation
The third-generation introduced a new level of luxury and sophistication to the Jimny brand. It featured a smooth aerodynamic body, longer wheelbase and refined rigid suspension. Offering greater stability and manoeuvrability on and off-road, it has stayed popular in various markets for two decades.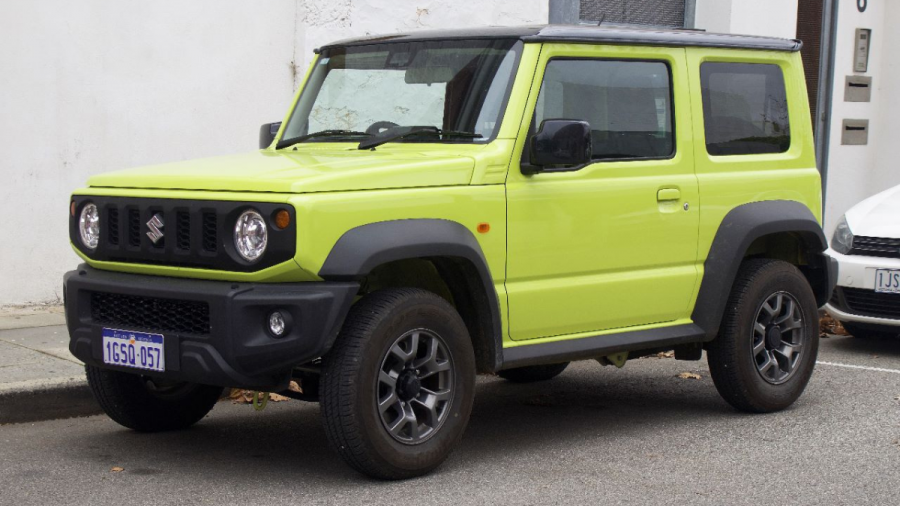 Now in its 4th generation, the Jimny is offered as only a 5-door in the Indian market but is available as a 3-door globally. The new car carries forward a ladder frame construction for some serious off-road cred. There is a minimalist and functional aspect to the design and it is offered with a 1.5-litre petrol unit.
Also Read:
Maruti Suzuki Jimny review, first drive - Legacy builds the story