Steelbird SB29 helmet review
I've never been a fan of open-face helmets though they do have greater convenience in urban use than full face helmets, primarily because I believe the jaw is an important part of the face and needs to be protected. But when we received the Steelbird SB29 in the mail it needed to be tested.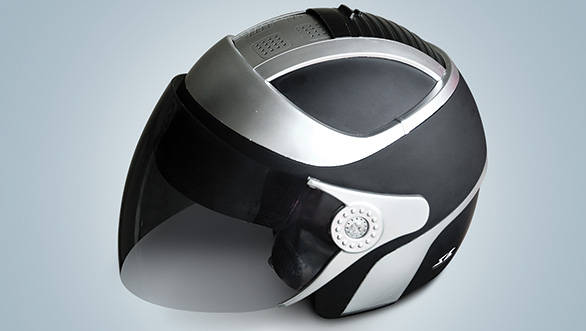 Overall, the SB29 shows a lot of promise but needs more attention to detail
The helmet looks good and the top vent does work – while speeding you will be able to feel a cooling breeze inside the helmet. Other positives include good materials on the inside and cushioning which make this a fairly comfortable helmet to wear. And if you like attention, this black and silver lid attracts a fair amount of it too.
On the flip side, the overlap between the shutter over the large vent and the channels it runs in is too small so often the shutter will simply skip out of the channel.
The shutter plastic is a bit cheap so you can usually manhandle it back into its groove but you shouldn't have to. The visor on our test helmet was slightly warped which again is odd because at the very least you expect an optically flawless visor even if the plastic used is inexpensive. Also a little recalcitrant is the visor opening and closing mechanism which needs a bit more persuasion than should be necessary. And finally, we have seen this ratchet-type closure system appear in many helmets but we prefer the convenience of a quick-release type fastening – D rings are, of course best because you cannot wear them loose by design. Overall, the SB29 shows a lot of promise but needs more attention to detail. But if you do buy one, you will get a decent helmet at a decent price.
Available at steelbirdhelmet.com for Rs 1,395