Starstruck image gallery - the sights along the way
Team OD and readers headed to the clearest night skies in the Spiti valley and experienced a road trip like no other. We had a convoy of four of Mercedes-Benz's finest SUVs with us on this incredible adventure. You can take a look at pictures of the luxury SUVs here or scroll down for some sights of the incredibly beautiful landscape we drove through. Enjoy.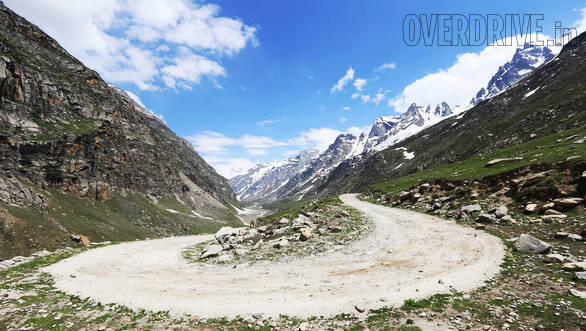 Although broken, the roads we experienced would make a tremendous rally stage and are in fact often used during the Raid de Himalaya
An old suspension bridge that we chose to avoid given the weight of our big luxury SUVs
The Chandra river flows in frigid fury
Another angle of that beautiful old suspension bridge
Massive boulders make a major part of the country side, especially down by the rivers
Two massive rocks lie on the side of the broken road towards Chhota Dhara from Chattru
Fast moving streams of frigid waters pour down the mountains as the glaciers melt in the heat of summer
We shared our campsite with horses and a herd of goats
The mountains are covered in clouds. Fortunately, we managed to get a few hours of clear skies to be able to see the stars in all their splendour
Sharp craggy peaks surrounded our campsite
The night sky was so clear, thanks to the thin air and high altitude, that we could actually see the Milky Way with the naked eye!