Sedan Shift - The Volkswagen Virtus is built on a decades-long recipe of technical prowess
The Volkswagen name has long been associated with well-built, technologically advanced cars which cater to everyday needs with the edge of German engineering. Volkswagen name has been synonymous in India with its legacy of safe but performance-driven sedans which has stirred up the auto market through the ages
The Volkswagen Vento was the first sedan aimed at the mass market with its powerful engine and advanced features and of course the distinct sporty look. The Vento was launched with a peppy 1.6 litre engine but soon enough you could have one with the legendary TSI technology that's now a core appeal of any Volkswagen offering, with its perfect blend of efficiency, performance and driving excitement.
The Volkswagen Jetta came before and immediately created a cult following with Volkswagen's uncompromising attitude towards quality and safety. The Jetta was a sophisticated powerhouse as usual with legendary engine options and with a focus on luxury rarely seen at its price point. This was an enthusiast's car and catered to an audience who well well-versed with international standard of motoring quality and dynamics.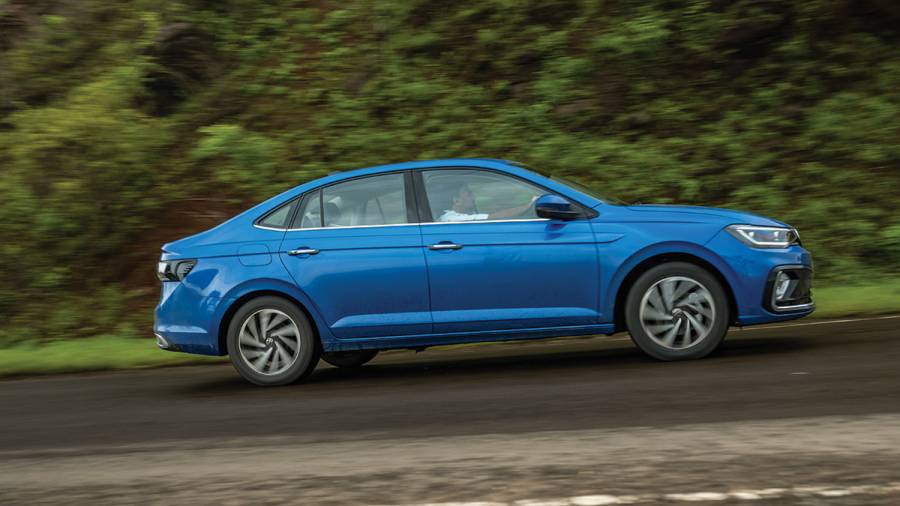 Volkswagen has always been keen at making sedans for this country and if not the most popular, it has exuded a distinct identity and character and when we talk about such things, the Passat comes to mind first. The Volkswagen Passat has long been a favourite among the folks looking for a notch up in luxury and style in their midsize family sedan. The Passat filled the gap between regular family cars and the financially out-of-reach luxury brands. Displaying a classy, restrained style inside and out, the Volkswagen Passat gave the impression of quiet competence, which is carried out by its refined driving character. The Passat brought you luxury brand appeal and equipment at a price tag that was much more accessible.
Volkswagen's journey in India is currently on its second decade and it just got its latest boost with the Volkswagen Virtus replenishing the stagnant sedan market in the country. The Virtus which is currently making waves in the market with its 5 stars on the GNCAP test for both child and adult protection, comes to us as a fully evolved piece of engineering with all the goodness of its ancestors in a much refined, sleek, stylish, efficient and safe form. The Virtus comes in two versions, the practical yet high-octane Dynamic Line comes with a 1.0L TSI engine in 6-speed manual transmission or automatic transmission options.
The sporty GT badged Performance Line runs on the revolutionary 1.5L TSI EVO engine with active cylinder technology mated with a 7-speed DSG transmission. The Virtus is sure to surprise you with its many attributes but the best catch is that it has distilled decades of Volkswagen's sedan legacy in an approachable price point. All the attributes of its predecessors have been honed into a package that you can easily bring home. So you have one of the safest packages, topped with comfort, performance and styling that will stand out in a crowd.
To sum it up, the Indian audience is evolving towards vehicles that make no compromises. Volkswagen is leading the charge in that respect, in that aspect and promises us an exciting yet safe future.