Safe as a vault - SKODA SLAVIA
The mid-size sedan segment was in a very tight spot with sales going downward with the rise of SUVs. Yet, ŠKODA AUTO India, which has had a strong legacy with sedans decided to continue with its presence in the sedan segment. It introduced the SLAVIA sedan swimming against the wave of SUVs and it paid off. Offering more safety and technology to keep your family safe and comfortable, the ŠKODA SLAVIA pretty much revived a dying mid-sized sedan market in India.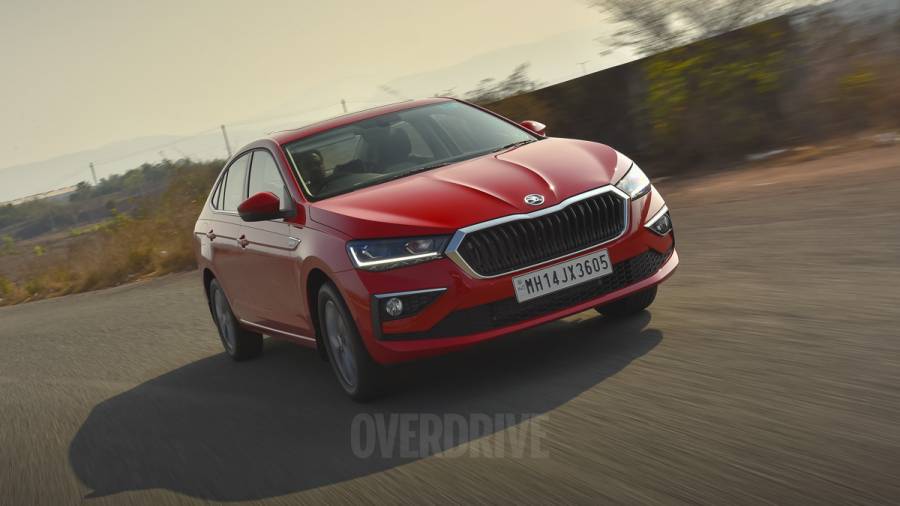 The ŠKODA SLAVIA is built with a sturdy chassis and frame designed with crumple zones, and crash absorbent structures that offer optimal protection inside the cabin in case of a collision. The car also has an advanced airbag system that includes front, side, and curtain airbags that are designed to protect the occupants in the event of an accident.
The ŠKODA SLAVIA also has a range of advanced active safety features that help prevent accidents from occurring in the first place. Anti-lock brakes, traction control, roll-over protection, stability control, tyre pressure monitoring, reversing camera and other such features ensure the driver has an array of aids to avoid a crash.
In addition to these safety features, the SLAVIA also has a range of advanced technologies that make driving safer and more enjoyable. The car has a sophisticated infotainment system that includes a touchscreen display, satellite navigation, wireless smartphone connectivity. And there are upto six airbags, ISOFIX child seats, three-point seat-belts and headrests for all seats.
Overall, the ŠKODA SLAVIA prioritises safety above all else. Safety that is designed into the car right at the design, development and decision-making stage. Like all of ŠKODA cars, the SLAVIA is designed with safety in the mind from the ground up. Because a car can be fitted with a lot of aftermarket accessories, but not safety. It is a quality that has to be ingrained within the car. In case of the ŠKODA SLAVIA, it takes safety and protecting what matters to you to the next level.