Rugged, raw: these terrains around India are meant for those who feed on adventure!
People buy SUVs for a reason. First, there are the daily benefits of better visibility in traffic and more space. Looks also play a big part, SUVs look like they mean business on the road. But these cars also bring with them quite a bit more ability, especially off the beaten path. However, it is quite difficult to experience this in an urban setting. There's a way out though, take a few days off and head to some of these locations to drive your SUV at its full potential. Trust us when we say that it will be more than worth the effort.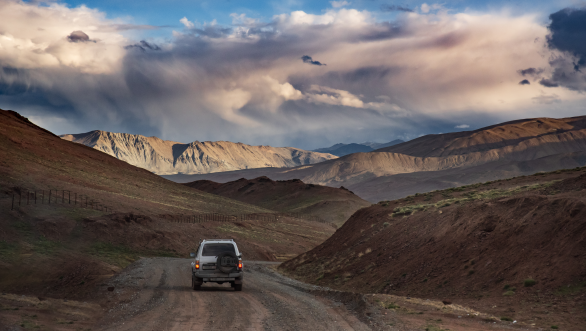 Coffee trails around Chikmagalur
The coffee estates around Chikmagalur are one of South India's hidden gems. There are innumerable coffee estates around, dotted with heavily forested patches. The best part, winding scenic off-road trails around this greenery where you can drive your cars through forest cover, on muddy rocky roads. They're not the most challenging, so apart from your SUV's inherent off-roading capability, just make sure you've equipped your vehicle with stable and grippy tyres, like those from Apollo's Apterra range.
Dune bashing in Jaisalmer
If playing in the sand is more your thing, then there's really only one way to go. Rajasthan, with expanses of the Thar desert, is an ideal playing ground for your off-road vehicle. Have fun barrelling up dunes or dashing through unending sandy trails, especially around the Sam Sand Dunes near Jaisalmer.
Clambering over rocks in Tawang
We've only started discovering that the North-east is a gift that keeps on giving. One such gift is Tawang, high up in the Himalayas. Getting to this place is tricky. So you need a tyre like Apollo's Apterra Tyres, with a good contact patch and a grippy tread pattern, best for clamouring over the rock-strewn, snowy roads you'll need to pass to get here.
If you're yearning to make the most of your vehicle's capabilities and looking for some life-altering experience, all these places have the potential to make that happen. The only thing to care about is you are well-equipped to make this happen. Like choosing Apollo Apterra tyres for better vehicle control, improved grip, and more durability.