Rightsized: Volkswagen's new TSI engines and SUVs
You know the saying, "There's no replacement for displacement"? Well, it seems there certainly is one now, and it comes in the form of Volkswagen's new range of TSI petrol engines. More efficient and more powerful, these new BSVI-compliant Turbocharged Stratified Injection engines continue in a tradition of offering more, from substantially less. And everyone knows that smaller engines score big when it comes to efficiency, no?
Take the new wonder engine, the advanced direct injection, dual overhead camshaft 1.0-litre TSI in the new Polo and Vento, for example. With 110PS of power and 175Nm of torque, higher figures than the larger capacity outgoing engines, these new engines are still rated higher when it comes to fuel efficiency. The Polo 1.0 TSI delivers 18.24kmpl, while the Vento 1.0 TSI delivers 17.69kmpl – both remarkable figures for engines that rank amongst the most powerful in their segments!  
The extra efficiency makes perfect sense when you realise that peak power and torque figures arrive far earlier than in a comparable naturally aspirated engine. In fact, peak torque arrives as low as 1,750rpm, or exactly the engine speed you'll find yourself at when you're driving around the city. This makes for quick overtakes and an engaging drive even at lower speeds, a trait we found we loved in our recent review of the new Polo. It's a win-win any way you look at it, with TSI engines providing more power and torque than engines over one and a half times larger in capacity, not to mention being surprisingly fuel efficient while at it. Of course, it's no wonder this engine has been voted the International Engine of the Year by a jury of accomplished reviewers, again continuing in TSI tradition, with other iterations racking up eight such awards in a row. 
Of course, that's just the start of the good news. The new 1.5-litre TSI EVO in the sporty T-Roc SUV, and 2-litre TSI in the dependable Tiguan AllSpace 7-seater, continue the rightsized trend, and are in fact, a sign of more good things to come. And that's more Volkswagen SUVs.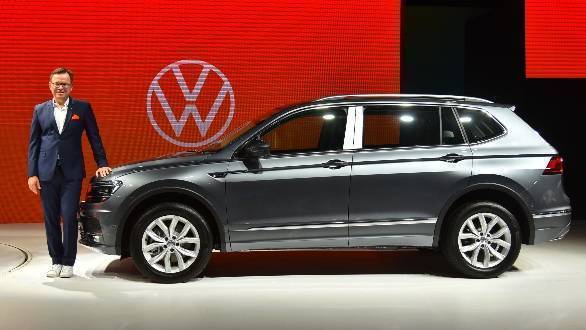 At the head of the SUVW charge is the long wheelbase Tiguan AllSpace, offering everything that made the sophisticated Tiguan so desirable, but with the added advantage of space, and a lot more of it at that. Powered by a punchy 2-litre TSI motor, with 190PS and 320Nm of torque, the Tiguan AllSpace with its 7-speed DSG transmission and 4Motion all-wheel drive abilities shows that a sporty driving SUV need not be limited to the road.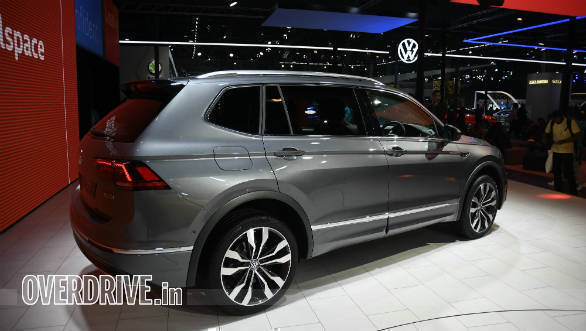 Adding to its flexibility and versatility, the Tiguan AllSpace can seat seven passengers in comfort, pushing the limits of where you can now take family picnics to! Additions like the panoramic sunroof, all-digital driver's instrumentation and three-zone automatic climate control bring a little extra joy to everyone in the cabin, no matter where they're seated. And as classically good as the Tiguan AllSpace looks in Platinum Grey, new vibrant colours now available spice things up on the outside. 
But if you really want to spice things up, the bold T-Roc is the SUV for you. Bringing a radical coupe-like swooping roofline to the segment that's never been seen before, it's a mix of clean, dynamic lines and stunningly sporty proportions that'll make anyone stop in their tracks. Especially when specified in VW's shiny new vibrant colours, with the contrast black roof. Still, there's no doubt in our minds that this is one SUV that'll age exceedingly well, no matter what colour it's wearing.
And with a fully-digital cockpit, panoramic sunroof and all the features and connectivity you could want, it's pretty future-proof on arrival. Not to mention that its 1.5-litre TSI EVO and 7-speed DSG powertrain comes with active cylinder deactivation (ACT), a fuel-saving technology so cutting edge it's only seen on much larger, more expensive cars. With the ACT, the engine can tell when you don't need all of the impressive 150PS and 250Nm of torque, seamlessly deactivating two cylinders to improve efficiency. And when you do need the shove, the system is back to all cylinders firing in a matter of milliseconds, before you even know it. 
And similarly, before you even know it, the most accessible SUVW in the range will be here. Christened the Taigun, it's an all-new model that brings VW's global engineering expertise to an Indian context. Based on a new derivative of the capable MQB A0 platform, the Taigun is already promising to push the boundaries of the mid-size SUV segment, well before its launch.
With the longest wheelbase in the segment, measuring in at 2.65m, the Taigun will offer space and comfort beyond its compact dimensions. And with TSI power under the hood, mated to the smooth shifting 7-speed DSG, it also promises to offer performance, sophistication and efficiency, the likes of which haven't been seen thus far. Going by its reported sub-10 second run from standstill to 100kmph, it's certainly set to shake things up. 
To top it all off, a mystery SUV should be making its way to India soon. It will, expectedly, pack in all the goodness of TSI power and efficiency and set the stage for a complete range of SUVWs, with one to suit every need. Doesn't get more rightsized than that, right?
Related Stories