Review: IXON Meteor and Pulsar Air Suit
IXON is a French company that started small in 1994, but today offers a wide range of motorcycle accessories. The Pulsar Air is a full leather suit that features a proper racing leather collar but with a neoprene roll for extra comfort. The precurved body, legs, shoulders and sleeves feature flex leather at the back of the armholes, backbelt and over the knees to provide more comfortable movement. Perforated leather on the chest helps in ventilation, while the aerodynamic hump at the back has holes for a hydration system and added ventilation. Double layers of leather on the buttock and thigh areas provide added protection, while all logos are printed on instead of stitched for a seamless and comfortable experience.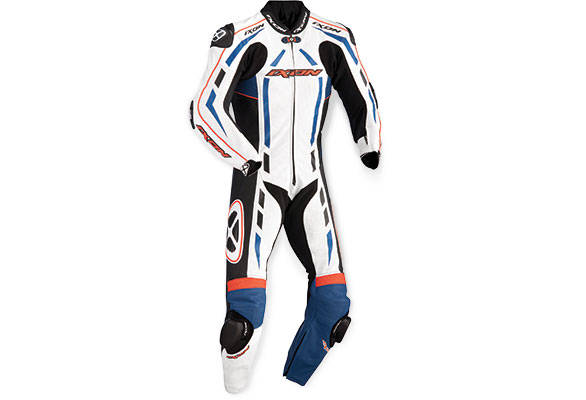 Pulsar air suit
IXON Meteor
The Meteor is a serious race ready suit constructed from a mix of cow and  kangaroo leather. Perforated areas help keep you cool, while there's also a removable mesh lining that's reinforced with impact absorbing foam. Areas under the sleeves, crotch and behind the calves have been reinforced with DuPONT Kevlar fibres. The fully preformed suit comes with optional cotton lining and a race body undersuit. Like the Pulsar Air the aerodynamic hump at the back has provisions for a hydration system and also provides ventilation.