Remembering Martin Holmes
The word "doyen" is one that ought to be used sparingly, because there are very few people for whom the adjective is appropriate. To describe the late Martin Holmes as the doyen of rally journalism, however, is completely and entirely fitting. His passing, on the 11th of June 2020 at the age of 80, is a huge blow to the rally community and to motorsport fans around the world, many of whom were introduced to the finer points of rallying through Martin's words.
When I arrived at OVERDRIVE in April 2013, Martin had already been the magazine's WRC editor-at-large for several years. To say that I was a little intimidated at the prospect of having to deal with "the" Martin Holmes on a regular basis is an understatement. But my interactions with him quickly proved that I needn't have worried. Once I got to know him, I realised that Martin was friendly, humble, ever-so-slightly eccentric, and blessed with a great sense of humour. Sometimes I'd sit there scratching my head, wondering what he'd meant by something he'd said, and as if on cue, an email would arrive in my mailbox assuring me that whatever had been said, had been meant in jest.He certainly was perceptive.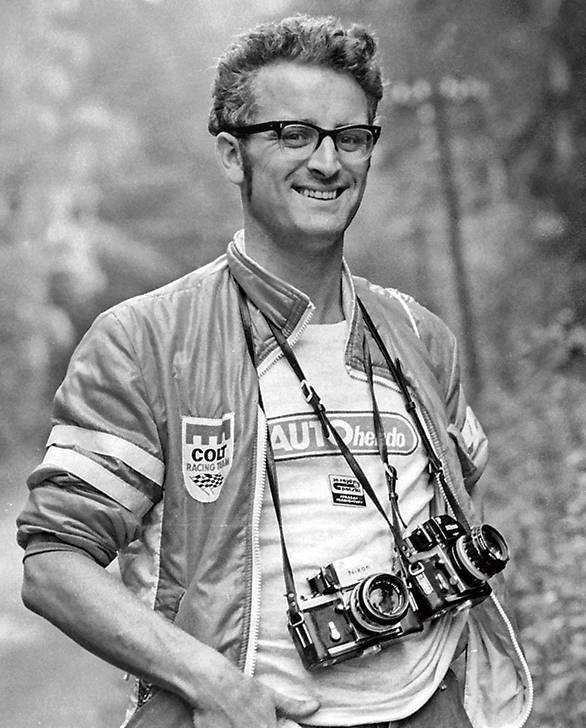 Martin Holmes' life-long love affair with rallying began during his time at the University of Southampton
Martin's lifelong love of rally sport began when he was at the University of Southampton, where he read law. He narrated the story to me once, with the sort of detail and description for which his rally reports were known, telling me that during his days at university, he chanced upon a fellow student who looked like he'd been out all night, seemingly painting the town red. But upon inquiring, he found that the chap had in fact been, not at a party, but at a rally. This piqued his interest at once, and soon Martin found himself involved in the university's very active Motor Club. He tried his hand at driving in a rally, but after a mishap immediately made the switch to co-driving, or navigating, as it was called back then. He quickly established himself as one of the leading navigators in the United Kingdom, and eventually began competing in international events too. He had every intention of carrying on with his day job, rallying only on the weekends, but all that changed when Shekhar Mehta offered him the chance to navigate for him at the 1974 Sanremo rally. Martin had only meant to take a couple of months off from work, but as he said back then, "I just never went back!"
After his successful career as a navigator had ended, Martin became the foremost journalist in the world of rally sport. What made Martin special wasn't just that he was a talented writer with an encyclopaedic knowledge of the subject he covered. It's that even after half a century of involvement in the sport, he approached every single rally with unbridled enthusiasm and fervour, as if it was his first. And as far as rallying went, Martin Holmes really knew all and saw all. No matter what the story, and no matter in what far-flung corner of the globe a rally might have been taking place, if there was a story to sniff out, you could be sure that "Rally Holmes" would get there first. Martin strode boldly from one era of the media to the next, adapting very quickly from faxed rally reports and rolls of film, to an email delivery of race reports, weekly rally news, and regular WeTransfer downloads of images. He had a precision and punctuality in his delivery of WRC material that one can only expect of a co-driver who had to keep his eye firmly on a stopwatch for years.
For someone who adapted to the changing times in the media so well, though, Martin stuck fast to a few old-school principles. The prime of which was to only report the facts. I don't think in the seven-plus years that I worked with him, he ever once sent me a speculative story. Martin's style was to receive complete confirmation, and then write only the truth. In an era of increasingly clickbait headlines, Martin truly stood out.
Back in 2014, I missed meeting Martin at Rally Poland. He flew out, just as I flew in. But when I got to the Rally HQ in Mikolajki, someone came up to me and handed me a heavy brown envelope. In it, was a copy of Pirelli World Rallying Vol. 33, that comprehensive series on the WRC that he had authored for years. And inscribed inside the book was a note from the great man himself, that said, "One day we will meet!"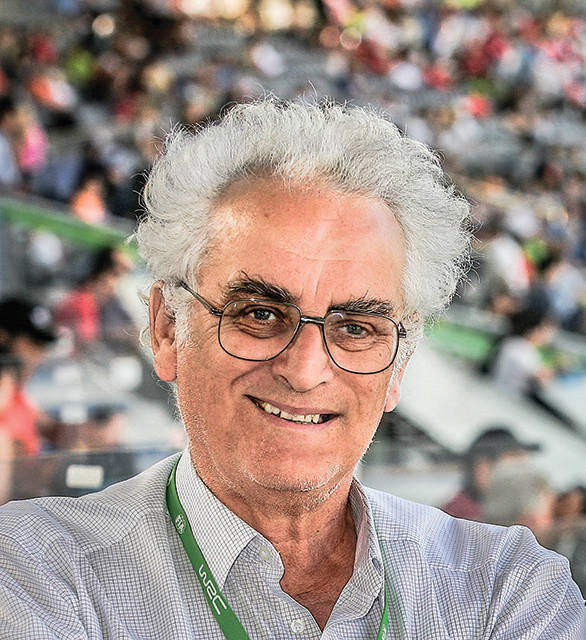 Martin Holmes (April 25, 1940 - June 11, 2020)
True to his word, when Martin found out I'd be attending the 2018 Goodwood FOS, he motored over and made that meeting happen. Of course I was nervous to meet him; I didn't think five years of corresponding via email had really prepared me for meeting the font of WRC wisdom. What if he quizzed me about Group B rallying and I failed to answer correctly, I thought to myself. Once again though, I soon realised I needn't have worried. In the hour and a half that I spent with him, Martin regaled me with many a rally tale, all narrated in his inimitable style. Even at 78, he was sharp as a tack, and he remembered rallies from decades gone by as if they had only happened the previous day. And once again, he made sure to leave me a couple of books he'd authored. While I appreciated the gesture, I was reluctant to line my bookshelves with books that I hadn't actually purchased from the author, but Martin joked, "Oh, don't worry! These are only the ones that I haven't been able to sell!" The reality of course is that Martin's books are still very much in demand amongst motorsport enthusiasts. I like to think that my gift of a scale model Trabant - presented to Martin because of a hilarious anecdote he once shared with me of just how much he disliked the fact that his passport bore an East German immigration stamp - sort of made up for the books he had so generously parted with.
Back in 2016, Martin became the first person to attend 500 World Rally Championship events (both in his capacity as a competitor and as a journalist) at Rally Portugal. Speaking to him soon after, he told me that there wasn't a single rally he believed he could have afforded to miss, and that 500 rallies had flown by so quickly, primarily because he'd been having fun all through! He went on to add 20 more rallies to that tally, having attended a total of 520 WRC events over the course of his lifetime. The 2019 ADAC Rally Germany was the last event he covered in person. In Martin's last column for OVERDRIVE, written on the occasion of his 80th birthday on April 25, 2020, he said of his career as a WRC journalist, "I don't want to give it up". The years might have worn him down a little, but they certainly hadn't diminished his spirit and enthusiasm in any way.
When we think of "total commitment", we often picture a driver in a rally car, foot planted firmly on the accelerator, eyes focussed on the next corner. Well, Martin Holmes was proof of the fact that one can be just as committed to rallying outside of the car, as one can be on the inside. He will be missed.