Product review: Triumph Kriega R25 backpack
Kriega gear is something that is always on our wish list. So far, the only problem has been that it doesn't have a retailer in India. That's a thing of the past now, thanks to Triumph. Their list of accessories includes a ton of stuff from Kriega that has been rebadged. I've been using the R25 for a bit now, and it is by far the best backpack that I have ever used while on a motorcycle.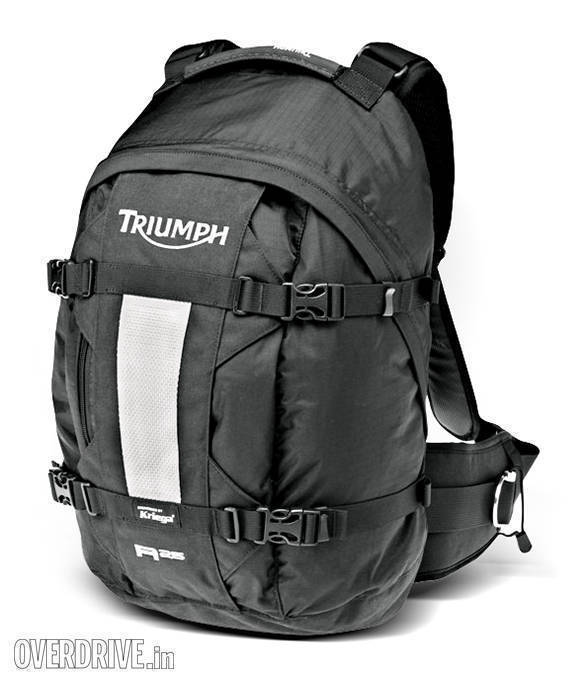 What do I like about it? The fit is immaculate. You have to adjust the straps only once, and they never slide out and become loose. The Quad Lock harness gives you a secure fit and avoids putting pressure on your shoulders. The straps also don't get in your way when you're moving around on the motorcycle. Once you've got it on, you won't feel you're wearing it, unlike almost all the other backpacks I've tried. The closure system is also easy to use and can be easily operated with gloves on.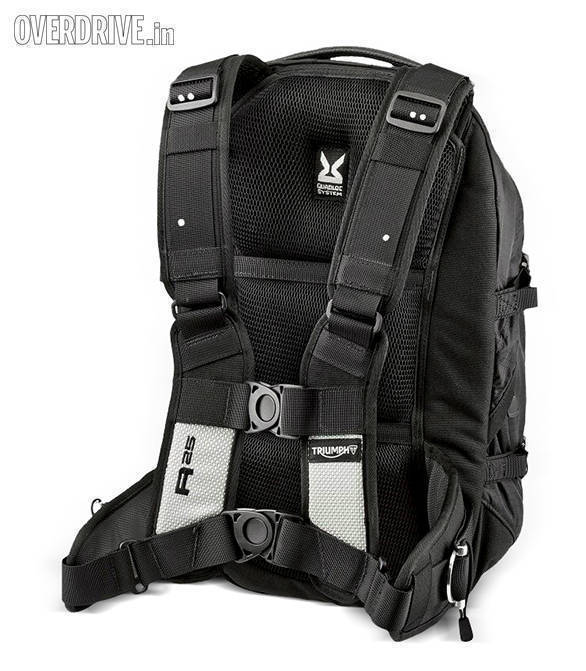 The R25 gives you 25 litres of storage in two compartments - a large main compartment and a small front compartment. The main compartment also has a laptop sleeve that can hold your hydration pack, the tube for which comes out at the top of the bag. The bag gets lots of reflective surfaces at the front and back which I like. The bag isn't waterproof, so keep that in mind. I use a drybag inside and that protects all my stuff through the rain.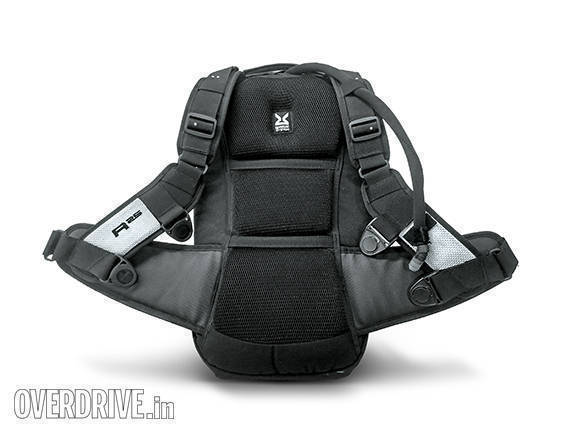 The R25 is also compatible with a lot of other storage systems that Kriega offers. The most vital among them are the harness pocket and a Velcro kit for the drink tube. Since there are no pockets on the shoulder or the waist straps, it can be quite a hassle to take off the bag every time to gain access to your credit cards or paperwork. The harness pocket solves this problem. And since there is no direct mounting point for the drink tube, having a R25 Velcro can help you secure the drink tube within reach. Unfortunately, neither is available with Triumph.
The big question, however, is whether the R25 is worth the money. It is expensive, but for the price you get good storage and best-in-class comfort. I don't regret spending my money on it.
Contact your nearest Triumph dealer.
Rs 7,962.60