Product review: Triumph Acton 2 gloves
The Acton 2 gloves are a set of light, all weather textile gloves that feature a hard knuckle protector and a light thermal liner on the inside. The left index finger also has a handy visor wiper sown into the seam so you can wipe away water droplets when it's raining. The lightweight construction means that even though it features a warm liner and waterproofing, it still allows a lot of movement for your fingers with little loss of dexterity. They are quite comfortable and they were great on my daily commute to work. They are not too bad for short distances in warm weather but longer rides left me with a sweaty liner. They also don't feature the best protection and are missing any hard protection for the fingers or the bottom of the palm. While we didn't crash test them, the gloves don't feel like they will last more than one meeting with the tarmac.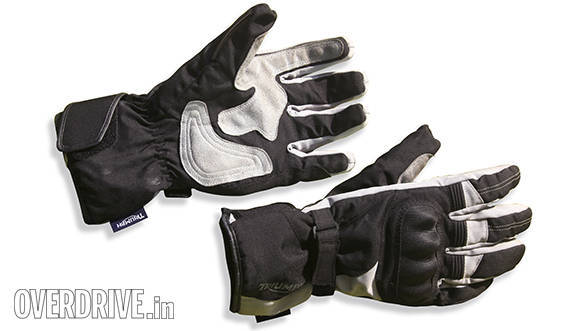 Again these are designed to best work in cold and wet conditions and would be a great set of secondary or even main gloves when attempting Himalayan mountain passes. They will also be great on a daily basis during our ever lengthening monsoon season and I'm going to try and hold on to this pair for when the rains get here. At Rs 3,125 they are priced well for a set of all weather gloves for the monsoons and winters, but they're let down by the level of protection on offer.