Product review: Scott Concept VTD pants
The Scott Concept VTD pants can be used for both on and off-road riding, and Scott claims this pant is equipped for all weather conditions. I've used the Scott pants in a mixture of conditions and it works best in colder climates, making it ideal for that road trip to Ladakh. In warmer situations it can get bothersome, though not as much as the Forma adventure boots. Constructed using breathable nylon with a durable water repellent coating this pant gets half the job done. By that I mean it will keep you cool in temperatures ranging from 22 to 28 degrees Celsius, but any warmer and you'd rather strip them off completely! A rear zippered vent to exhaust any heat buildup inside the pants is a relief but not very effective in our summers.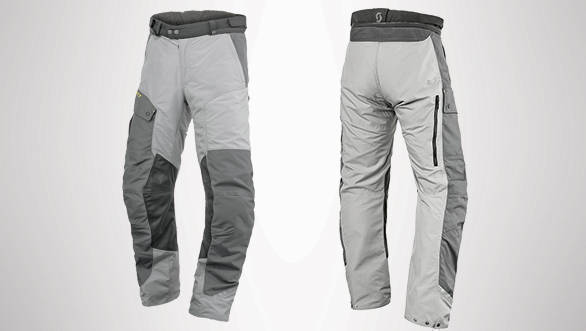 The water repellence is also not on par for our weather conditions. Tropical rains will have you soaked through in a matter of seconds and unless you have a secondary rain pant you have no chance of staying dry. The pant will however keep you dry through light drizzles and some of the Himalayan water crossings, just don't make a big splash! What it does pretty well is cold weather insulation. A 40 gram Dexfil filling gives you enough insulation when riding through even strong winds and cold weather. In Ladakh over some of the highest mountain passes known to overland travellers, the Scott VTD pants work very well. Shut the vent to prevent heat escaping and you will have a pretty warm ride. I rode it in weather going down to around 12 degrees Celsius and my legs were comfortable at all times. As for the fit and functionality, the VTDs come with a three pocket system, 2 outer pockets and a cargo pocket. The pants weigh 1. 25kg which is comparatively lighter than most other adventure pants and while riding the regular fit sits well without any movement to encumber your riding position. Most of the weight comes from the SAS-TEC knee protectors, a hip protector and a double fabric layer for reinforcement at the bottom.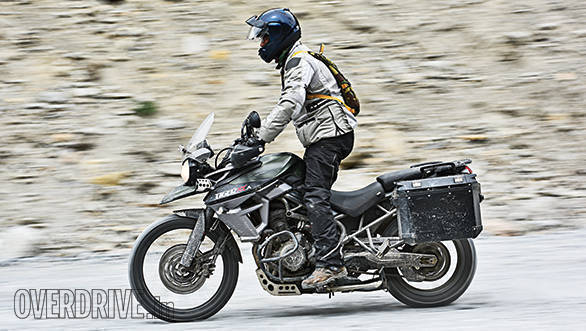 An anti slip panel at the rear works pretty well though most of the times I'd be standing upright on my Tiger XCa. The fit is however also a bit iffy, as the pants are long, and there isn't a short length option. I'm 5'10" with a 36" waist and the normal fit turned out to be a bit too long. While riding the knee protectors would keep sliding down below my knee and rest on the crest of my boot, and I'd keep having to push them back into place. The zipper also failed after some time and I'd have to keep zipping up every time I stopped riding. Another challenge is that in cold weather conditions the hook closure is a very small unit and it can get a bit difficult trying to get the clasp to fit inside the hook. While it comes off easily and you get your job done, trying to put it back without taking off both gloves can be a task. Overall I'd give the Scott Concept VTD a skip, they may work better in European conditions where you need more warmth. For our climate you definitely need a better option.
Price: Rs 16,990
Available at: letsgearup.in