Product review: Resqtech submersible washer CD-D1
A portable car washer isn't very common, in fact we hadn't come across any such product until Resqtech, the largest producer of portable washers in the world sent us a submersible car washer. This particular model is the most compact unit and relies on a 12V DC power supply from the car. The pump alone can be stored in the glovebox but the package also consists of a 5m pipe, nozzle, replaceable brush, sponge brush and a micro fibre cloth.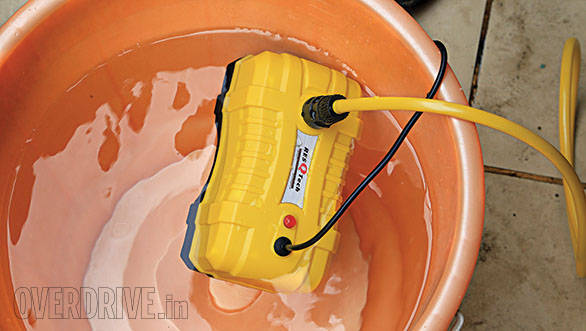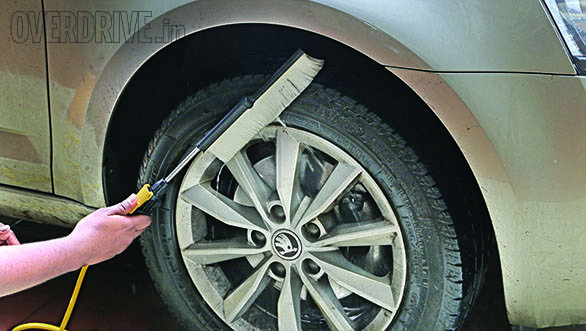 To start the washing process one requires a bucket of water while the pipe adaptor needs to be inserted to the pump outlet and turned to hold in place. This whole process sounds easy but we did take some time to get the pipe fixed, a lot of force is needed to get the adaptor to lock with the outlet. The brush attachment also needs to be fixed to the nozzle. The power cable can then be connected to the car's 12V socket, since the motor doesn't consume a lot of power, only the ignition needs to be turned on. With everything in place, the pump unit can then be thrown into the bucket and the power button turned on.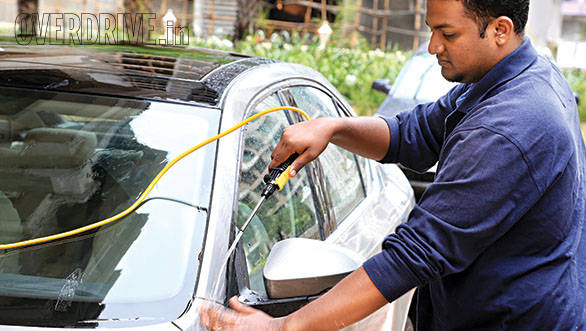 When the pump starts, water immediately sprays out of the nozzle through the brush, the pressure isn't very high but good enough to remove dirt. One full bucket was good enough to brush the entire car and the wheels. The sponge attachment can then be fixed to remove additional stains if required, but you will need more water. Lastly,the micro fibre cloth can be used to dry the car. The whole process didn't take more than 15 minutes. We even cleaned the floor mats using the brush attachment. Priced at Rs 4,495, the Resqtech portable washer is a good buy especially for those wanting to wash the car at home or on the move, all you need is a bucket of water.