Product review: Puig New Generation Naked Screen
It was pretty obvious from the word go that a 200kmph motorcycle without a screen of some sort wasn't going to work for me. Triumph sell their own little peaked cap for the Street Triple (Rs 10,386) that anecdotally works well enough. But when I saw the pictures of this Puig screen (as opposed to the more common Dart screens), I knew it was meant to be.
Turns out, it was a good decision. The screen looks great in person and its near vertical arrangement means I've been able to chuck the front number-plate hardware without any undue police attention. More importantly, it's a well-made screen that offers me buffet-free wind protection as high as 180kmph. Sustained high speeds are comfortable and I only feel a very slight turbulence between 135 and 140kmph if at all.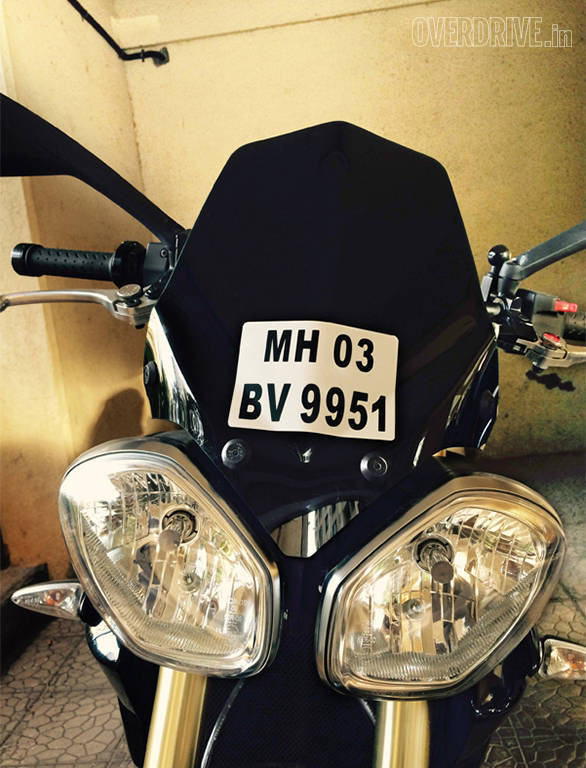 The mounting is easy too. A metal stay mounts up easily and the screen comes with custom-made allen bolts. The issue is that despite following the instructions to the tee, Indian roads shook the bolts loose repeatedly. This I finally solved with threadlock and a handful of 10 number self-locking bolts. Sorted.
The installation fix was unexpected but highly recommended. The same screen also comes in clear (if you prefer the all naked look) and dark smoke. Ultimate Auto Impex, however, are a bit slow to deliver so have a little patience.
Priced at Rs 11,500 and available at ultimatespares.com
For more product reviews, click here