Product review: Good Motoring by H. Kishie Singh
Kishie Singh is a veteran Indian automobile journalist with a distinctive writing style. For almost 25 years now, he has written a motoring column for 'The Tribune, Chandigarh' and has a large fan following in North India. Kishie's is the longest running uninterrupted motoring column published in India, and his book 'Good Motoring' features a selection of them. These columns are full of sensible automotive advice provided in an entertaining and user friendly manner. Young aspiring journalists or even bloggers, would do well to read Kishie and learn the art of 'informative and friendly writing'.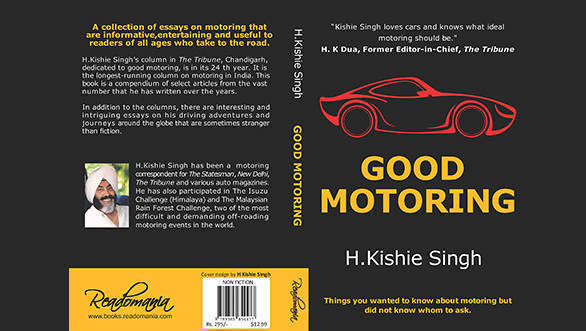 Section 1 in Kishie's book is about his 'Driving Escapades' all over the globe. This section is completely captivating and gives a glimpse of the adventurous and rich life this lively 'Sardar' has lived. In-fact it is so enjoyable that it makes someone like me, who is a big fan and follower of his, wish Kishie had devoted his entire book to his 'Driving Escapades'. I truly hope this is the subject of Sardar Kishie Singh's next book.
Price: Rs 295
Available at: Amazon.in