Product review: Belkin Road Rockstar car charger
The four charging ports are what define this highly practical Belkin car charging unit. Called the Road Rockstar , it has two charge ports for the front passengers and two for the rear, allowing four devices to charge simultaneously. There are a few limitations to this device though – four devices plugged in the front ports share 2.4A charge speeds while both rear ports have individual 2.4A ports.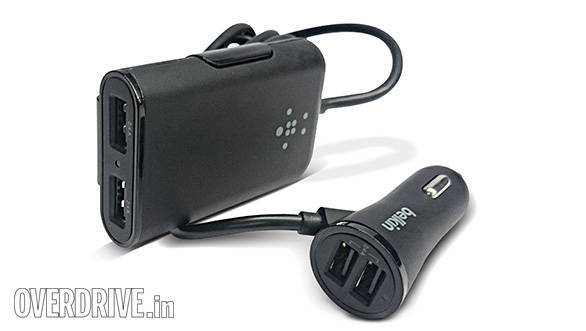 The cable for the rear dock is 6-feet long so rear seat passengers will have no issues connecting their device. This cable can be securely bundled up thanks to a simple velcro band. Out of the box, you also have 3M double-sided tape which allows you to fasten the charging dock to someplace secure for the rear passengers.
Price: Rs 2,999
amazon.in