Product review: Alpinestars SP-2 riding gloves
The Alpinestars SP-2 is a full gauntlet leather glove that's designed primarily for street use with a few track days thrown into the mix as well. As an entry-level glove, the SP-2 packs in a lot of features and over the course of this test I really appreciated how well they performed, given the sub Rs 10,000 price.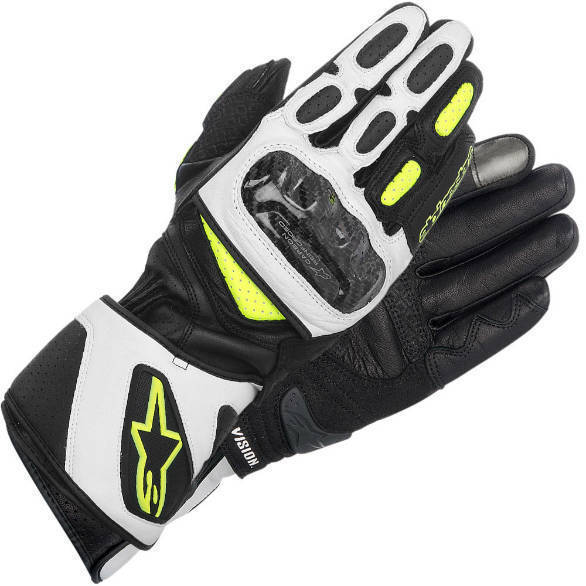 The first thing that struck me about the SP-2 is the comfort it offered from the first ride onwards. The gloves felt as if they were already broken in and the large, elasticized cuff opening made sliding my palm in effortless. There's a single, Velcro closure that makes it easy to take the glove on or off. There are extensive perforations across the cuff, finger sidewalls and below the knuckle to promote airflow.
The chassis is constructed of full-grain leather with palm and finger sidewalls reinforced with goat leather. This and the pre-curved design of the fingers allows for a snug fit and better feel at the controls of a motorcycle.
In terms of protection Alpinestars offers a suede lining on the palm area with MotoGP derived TPU slider The slider helps your hand slide during a fall while the foam padding on the scaphoid area is designed to absorb any impact. A carbon knuckle guard is also backed with foam to protect from both impact and abrasion. Alpinestars' patented finger-bridge prevents the little finger from excessive roll or separation and in my books is a critical feature that one must consider before choosing a glove.
The gloves have lasted over a year of daily abuse (I've worn these gloves in hot weather and pouring rain) and only recently did a hole appear in the finger area. It goes to show how well built these gloves are and at Rs 9,250, a real steal.
Price: Rs 9,250
Available at: planetdsg.com