Pleasurable - Pit Stop
Ask most people what they miss while travelling on Indian Highways, and in all likelihood the answer will be, taking a refreshment break at a place with a good atmosphere and décor, which also serves delicious and hygienically cooked food and of course has large and clean restrooms. That's not asking for much, is it?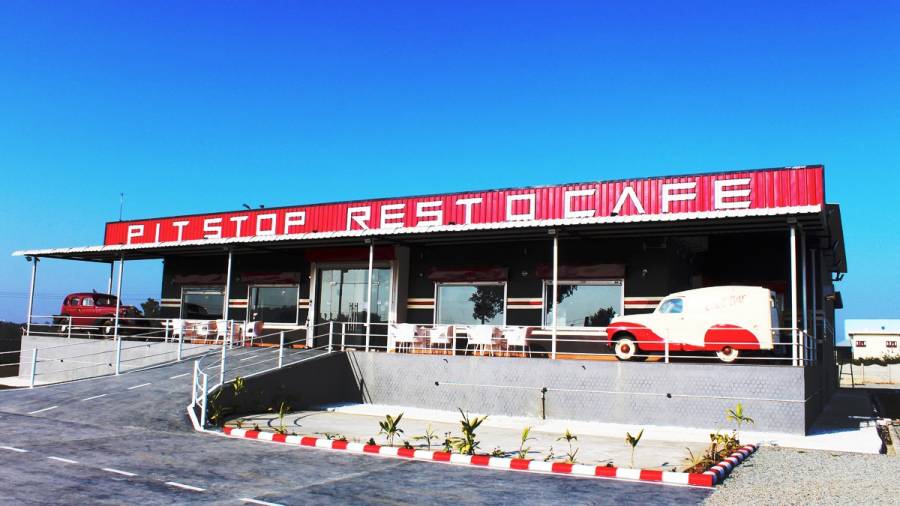 This is a new automobile themed café on Udaipur-Jaipur National Highway 58
But the reality is quite different. We have many good dhabas (rustic highway diners) and also nice restaurants on our highways. But the furnishings and interiors are usually loud and gaudy, and the surroundings and upkeep, are often not to the desired levels. As for neat and spotless restrooms, well they are definitely in serious short supply.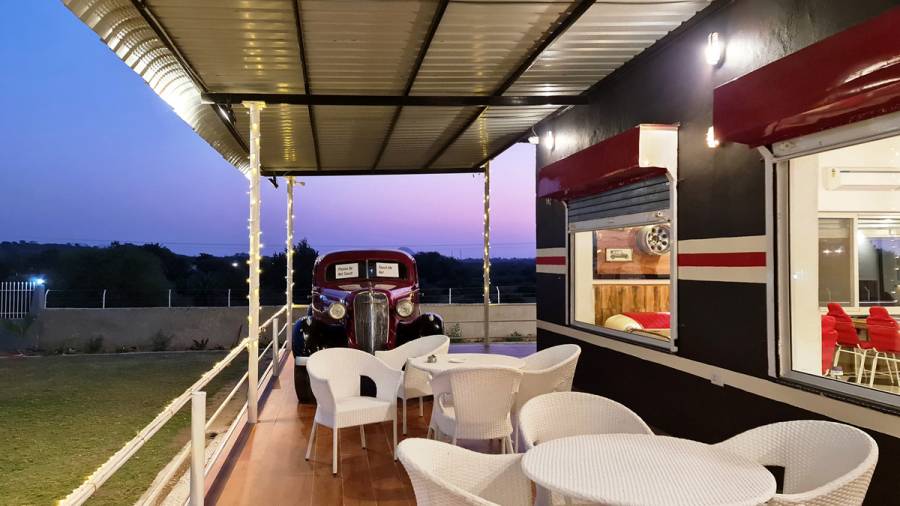 Some classic cars of the owners are also displayed here
But all this has changed on the Udaipur-Jaipur National Highway 58, and how. It now has one of the finest places in India, where you can literally take a western world style "Pit Stop".  And quite appropriately, this new oasis for travelers is called "Pit Stop Rest 'O' Café". It has an outstanding automotive theme and is located right on the highway, opposite the Reliance Fuel Station at Deogarh (125 kms from Udaipur and 260 kms from Jaipur).
Pit Stop is adorned with all sorts of automobile memorabilia
Spread over 43,000 square feet, Pit Stop's secure parking lot can accommodate 30 cars and 2 to 3 buses. The main building with huge glass doors and windows and two classic cars parked in the verandah, spans some 10,000 square feet. It has 10 tables inside and 4 tables out on the deck, to accommodate about 50 to 60 people at a time.
It's a really rewarding halting place, especially for automotive enthusiasts
But these are no ordinary tables. They are tables with the grilles of Jeeps (complete with headlights) acting as the base! And the polished wooden top above is shaped to resemble a Jeep's bonnet! Matched to some of these tables is a couch or sofa for two, placed between the clearly identifiable fenders of a Hindustan Ambassador! The curved fenders also have headlights, parking lights and even a chrome bumper! Very creative I must say. Dining on these tables is sure to be a memorable experience for any auto enthusiast and even those who are not into cars will surely enjoy it.
The counters are a tribute to the VW Microbus
What perfectly complements the creative design of these "Jeep Tables" is the yummy food. When I made a "Pit Stop" there, I was served one of the most scrumptious pizzas, covered in fine melted mozzarella cheese. What makes the "Pit Stop Pizzas" so special is the fact that they are baked in a wood fired oven. Getting a wood fired pizza on our highways, is undeniably uncommon, and Pit Stop must be complimented for this initiative, because only a wood-fired oven can reach the soaring temperatures required for properly cooking and charring a Neapolitan-style pizza. That's not all. Along with the awesome pizza, I had a brilliantly brewed cup of cappuccino, the Italian style coffee, and it was the perfect cherry on the cake.
The yummy pizzas are baked in a wood fired oven
Besides the remarkable pizzas and coffee, Pit Stop also serves several snacks and meals, including everything from Kathi Rolls to Khichdi, and Pasta to Hakka Noodles! The highlight of course has to be the interior design with various motoring memorabilia being used as adornments. I particularly like the VW Microbus inspired counters and the chequered flag style flooring. I also hope that in the future, the owners add some historic photos, maps, and highway memorabilia, which are relevant to India and our highways.
They also serve some outstanding coffee
Travellers stopping at Pit Stop Rest 'O" Café, also have the option of breaking their journey and staying at the inviting Deogarh Mahal (www.deogarhmahal.com). This popular heritage hotel houses a fine classic car collection and is also owned by the noble family of Deogarh, whose latest venture is the cool and groovy Pit Stop Rest 'O' Café. Whenever you are in that region next, I am sure you will find it rewarding to make this "Pit Stop".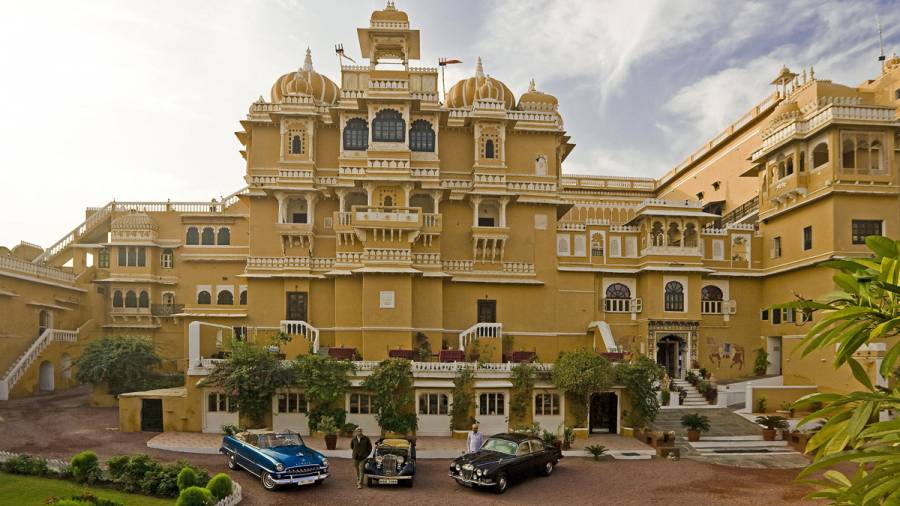 Deogarh Mahal, a charming heritage hotel is also owned by the creators of Pit Stop
Bob Rupani in Conversation with MAYURDHWAJ SINGH CHUNDAWAT, creator of The Pit Stop Rest 'O' Café
BR: How did you get the idea of creating this cafe?
MSC:  Many travellers stopping at our petrol pump would ask about basic highway services. That's when we realized how desperately a good midway was required. My father Rao Sahib Veerbhadra Singh completely backed and supported my decision of opening Pit Stop. Then each family member contributed their ideas, and finally it's where it is today.
This brilliant car café is the creation of Mayurdhwaj Singh
BR: Why the automotive theme?
MSC:  Cars and bikes have been an integral part of my life, right from my grandfather's old Willys Jeep, to my father's vintage car collection. I am also passionate about off-roading and biking and we believe each vehicle has a soul that speaks to you.
BR: Who designed Pit Stop?
MSC:  The design emerged after several brain storming sessions with the family. Since we are automobile lovers, we decided the design should resemble a garage and motor café. My sister being a proficient fashion designer also played a pivotal role in the interior design.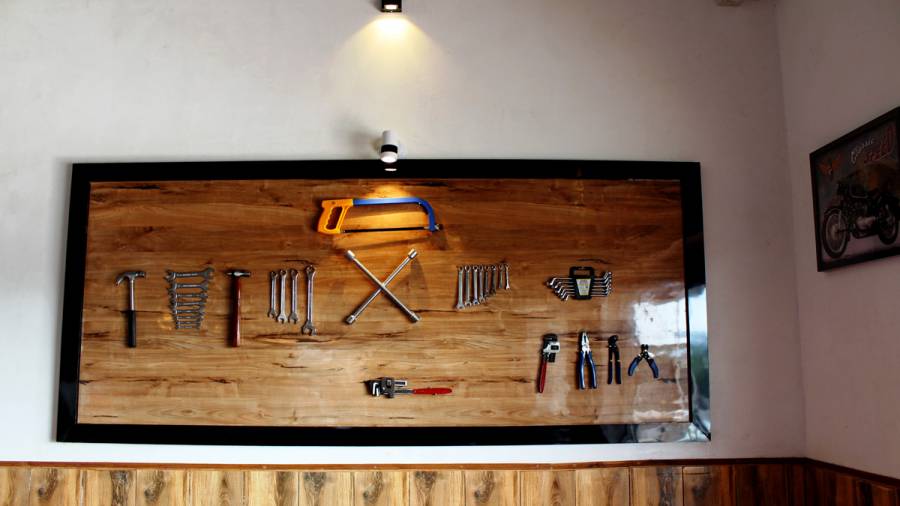 BR: Whose idea was it to use the grilles of Jeeps as a base for the dining tables?
MSC:  I had this idea right from the beginning. It's inspired by the many drives in the country side with my family, and since childhood, I have seen Jeep bonnets being used as tables on picnics. So I thought it would be a unique experience for Pit Stop patrons, but with an additional touch of fine dining.
The highlights are the Jeep inspired dining tables and Ambassador couches
BR: How did you decide to use the Ambassador front to make a sofa?
MSC:  When we were thinking of designing our couches, I remembered my father saying that when they went for drives in the old days, the Ambassador had one of the most comfortable bench seats.  So it was decided to create similar comfortable couches in our Pit Stop Rest 'O' Café. The Ambassador also has an emotional connect with many, and those who have travelled in one, can relate to this.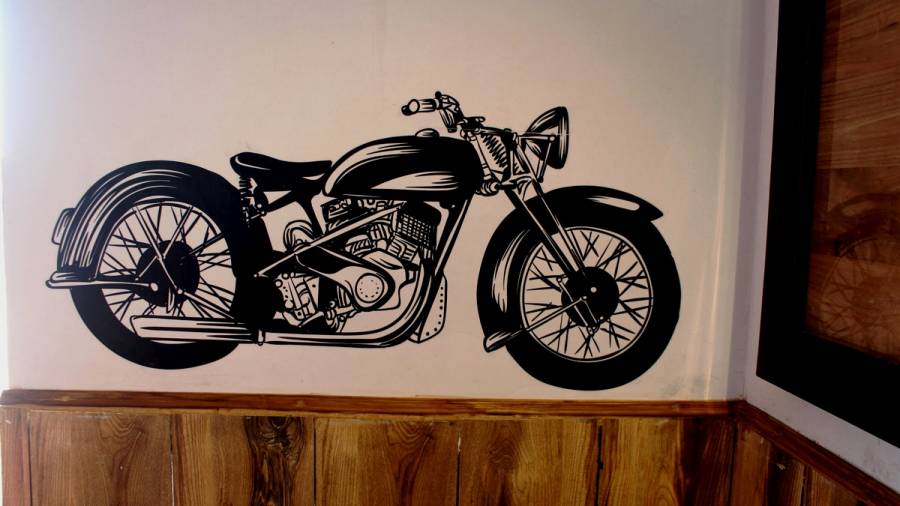 BR: I like the VW Microbus inspired counters. Where did this come from?
MSC:  In my opinion, the VW Microbus was one of the first caravans and people used it internationally for road trips. It is actually a sort of symbol of road trips for many generations, so I had the VW Microbus counters fabricated, as there are many memories associated with this vintage van.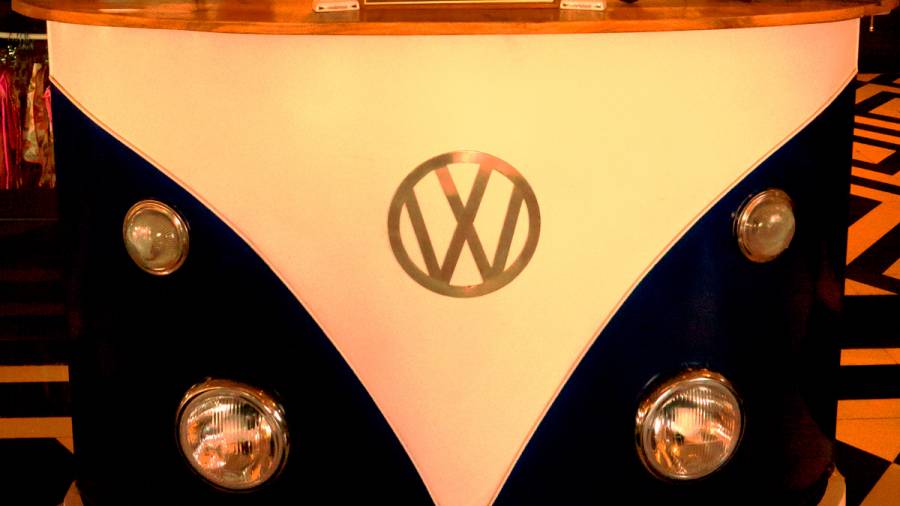 BR: What is the typical waiting time for an order? Can someone actually do a splash and dash at your Pit Stop?
MSC:  As the name suggests, we cater to those in a rush, and also those who have a leisurely journey ahead. So at Pit Stop, we have a cafe menu and one for the main course. Meals take from 5 to 15 minutes to serve. We will also be starting a pickup service right on the roadside. Customers will be able to call and place their orders and then they can just stop and pick up their packages. We are also building a shop that will have a variety of items, ranging from essentials to more exclusive stuff. Most travellers also appreciate our large, clean, and well sanitized modern toilets.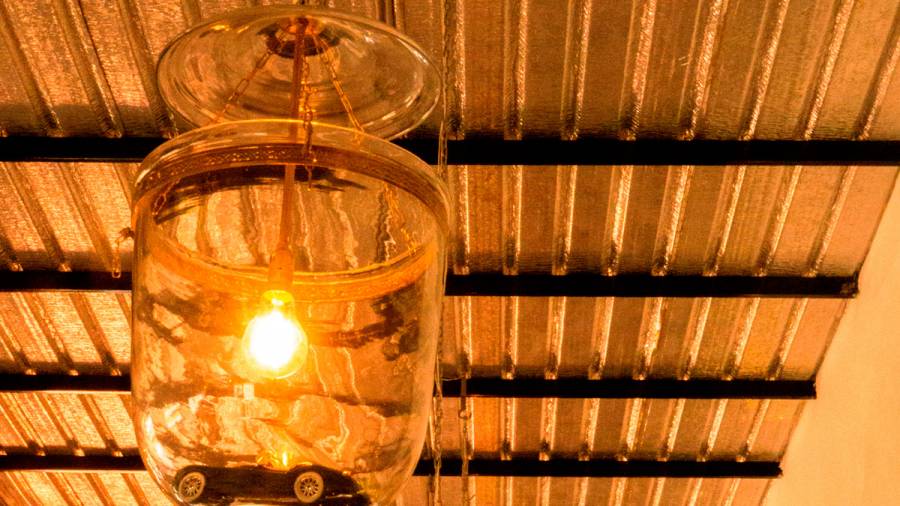 BR: What are the other future plans?
MSC:  We plan to have a children's playground in our massive garden and create another lawn for outdoor events and functions too. We have also installed two EV (electrical vehicle) charging stations and are trying to collect more memorabilia of our rich automotive heritage. As this is an ongoing endeavour, we will keep updating and adding more eye catching details.
BR: Any plans for car care - like a car wash, etc?
MSC:  We will introduce more useful amenities for travellers, such as car wash, car care and repair. Presently we have set up a partner repair shop just outside the compound. And we are bang opposite our petrol pump, which helps in easy refilling too.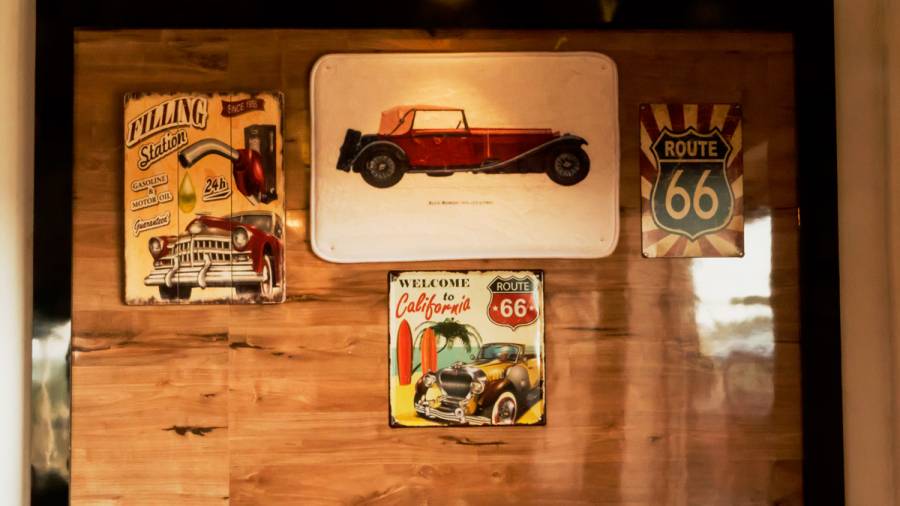 BR: How often do you visit the cafe?
MSC:  This new venture is dear to our hearts. That's why my wife Kritika Kumari Rathore and I spend as much time as we can at the café, getting feedback and interacting with customers. My parents and sister also visit the café on an almost daily basis as this is a family project. We strive to provide a safe and refreshing place to take a break. Our motto is "Stop. Revive. Thrive."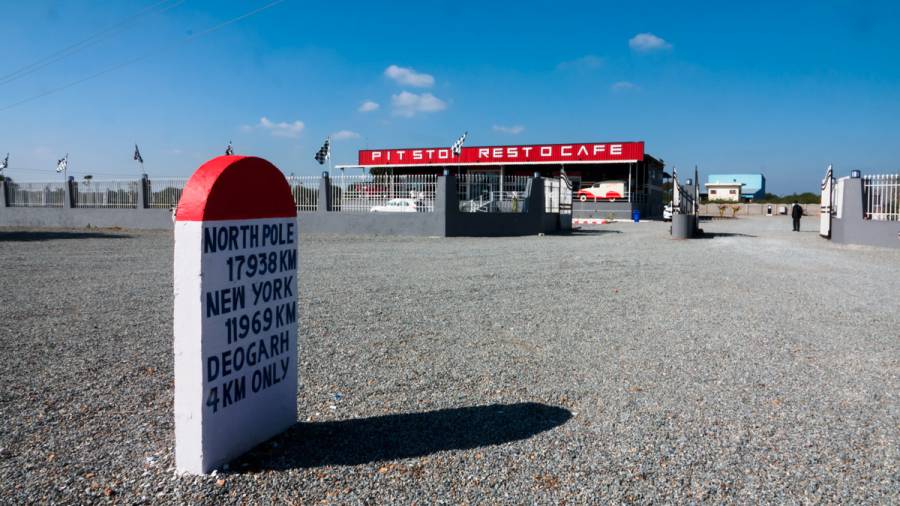 Photos courtesy Veerbhadra Singh and Bob Rupani