Other luxury SUVs that will follow the Rolls Royce Cullinan
The Rolls Royce Cullinan created history yesterday by being the British luxury marque's first SUV in 112 years. Bentley and Rolls Royce building SUVs clearly highlights the fact that high-riding luxury cars are the next big thing and therefore it is no surprise that there are more premium brands that will follow suit. Here's a list of such upcoming luxury SUVs that aim to fill the gap between the current crop of premium SUVs and the industry benchmark set by the Rolls Royce Cullinan
Lagonda all-electric SUV
Aston Martin is all set to revive its 114-year-old Lagonda nameplate as a luxury sub-brand. Lagonda will produce handmade luxury cars and going with the trend, its first offering will be an SUV. Apart from wearing a radical design unlike any other, the Lagonda SUV also aims to be the first all-electric super-luxury SUV in this space. Unless, of course, Range Rover or Bentley decides to spoil its party with an all-electric model before the Lagonda SUV's 2021 deadline. Either way, the segment will welcome a forward-thinking all-electric SUV, considering that even the Rolls Royce Cullinan a large carbon footprint of 341g/km!
Autonomous, connected and electric offering from Range Rover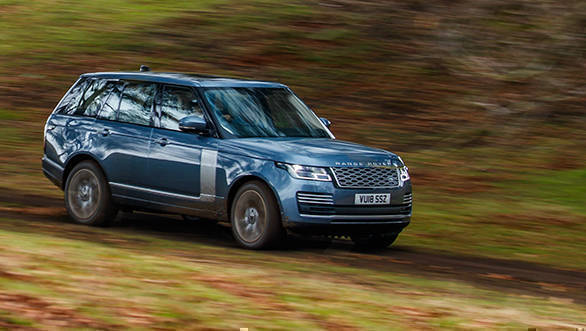 Range Rover recently revealed plug-in hybrid electric (PHEV) variants of the Range Rover and Range Rover Sport, which bring the idea of sustainable luxury to the table. These cars not only boast of some of the lowest carbon emissions in this space, but they have also paved the way for Range Rovers with alternative propulsion. In J-LR's own words, these vehicles are another step in the brand's journey of 'moving from conventional internal combustion engines to autonomous, connected and electrified vehicles'. It will be safe to assume then that the next generation Range Rover will not only bump up the luxury quotient but could also spawn an all-electric variant.
 Mercedes-Benz Vision Maybach Ultimate Luxury Concept
Mercedes-Benz presented the Vision Maybach Ultimate Luxury concept car at the Auto China 2018, which previews a crossover between a luxury saloon and an SUV. It aims to take shape as a sporty yet luxurious vehicle with a high ride height. "Our concept combines the DNA of an SUV with that of a saloon to produce an ultra-modern SUV of three-box design," says Gordon Wagener, Chief Design Officer at Daimler AG. While there is no official word on if and when Mercedes-Benz will produce this three-box luxury crossover, there is every chance that it will indeed see the green light for production to help Maybach expand its luxury portfolio.
Mercedes-Benz GLS Maybach
Contributing further to the idea of expanding Maybach's portfolio, could be the GLS Maybach. Our sources in the know hint that Mercedes-Benz could indeed be looking at producing a bespoke, uber-luxurious variant modelled on the next-generation GLS SUV. In a nutshell, it will be to the next GLS, what the current Maybach variants are to the S-Class saloon.
While all the aforementioned luxury SUVs are still some time away, the BMW X7 concept that was shown last year will show its production form in a few weeks from now. Slated to sit above the X5, the X7 will rival the Mercedes-Benz GLS and will be the carmaker's first three-row luxury SUV offering. It will be offered with BMW's range-topping petrol, diesel and hybrid drivetrain tech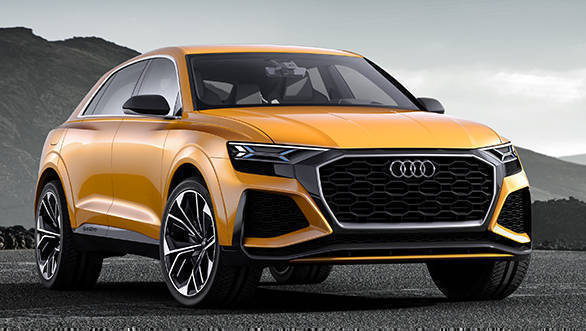 The BMW X7 won't be alone in taking the fight to the Mercedes-Benz GLS. Audi is also readying the Q8, which will be its flagship luxury SUV. Apart from being one of the most luxurious offerings from Ingolstadt, the Q8 will also boast of Level 3 autonomous driving technologies that will trickle down from the new A8 saloon. The car was spotted testing in India on various occasions and isn't too far away from an official reveal.
Aston Martin DBX
Aston Martin - a carmaker known to build ground-hugging sportscars - will build its first high-riding model by 2020, in the form of the DBX. Presented in concept form at the 2015 Geneva Motor Show, the DBX looks like a sports-coupé on stilts. The sports coupé crossover will rival the likes of the Porsche Cayenne and the Maserati Levante, but with oodles of bespoke craftsmanship thrown in.
Price (Ex-Delhi)
Starts Rs 6.95 Crore
Price (Ex-Delhi)
Starts Rs 1.34 Crore
Price (Ex-Delhi)
Starts Rs 92.5 Lakhs
Price (Ex-Delhi)
Starts Rs 1.45 Crore
Price (Ex-Delhi)
Starts Rs 99.9 Lakhs
Price (Ex-Delhi)
Starts Rs 1.19 Crore