OD Garage: Honda Dream Neo fleet introduction
Honda's second commuter motorcycle carrying the Dream moniker is now at the OD garage. I usually avoid 100cc commuter motorcycles given my tall frame, and the kind of roads that I endure on a daily basis as part of my 50km one-way commute to office. The peppy 110cc engine means brisk progress, sometimes even overtaking 'superior' 125cc motorcycle riders enroute. When seated on the Neo, it gives you fond memories of the Splendor, the beginner motorcycle for many in our country. That chromed handlebar and those circular dials hark back to the Splendor, a bike Honda aims the Neo squarely at.
The Dream Neo looks identical to the Yuga
That being said I've also found some issues with the Neo - rust has appeared on the rear sprocket, engine and handle bar bolts within the first week of delivery. It's surprising for a premium motorcycle manufacturer like Honda even though we live in a very humid city. What cannot be sorted out is the point where you have to keep the bike papers inside your pocket. You see the Dream Neo's underseat storage space can only be accessed by removing both the panels and then removing the bolts on the right hand side to open the seat. This can be quite annoying in a country like ours where policemen demand to see your vehicle papers at any given opportunity.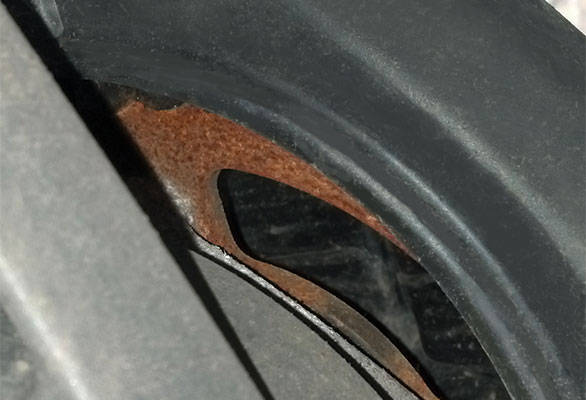 Rust has deposited itself on the rear sprocket
Update: A Honda technician showed us the easy way of opening the panel. He demonstrated that it doesn't need a spanner or any other tool. It can be opened by just the key, though not in the regular keyhole-key fashion.
Price (Ex-Delhi)
Starts Rs 42,391